We had 2 days until the weekend when we planned to go towards Da Lat. This didn't leave to much time for Saigon and the south-most region of Vietnam.
Our friend Tu, suggested to do the following visits:
As we were still jet-lagged and processing the new atmosphere, we decided to go to the easier option, to the Củ Chi tunnels. We didn't have anything booked, but we saw that many tourists use Vietnam Adventure Tour, so we just showed up in front of their office. There were a lot of people already there, most of them booked online, so here they were verifying their bookings and waiting for the appropriate tour guide (there were multiple guides each taking different group and probably tour). In the noise in the office we did our booking, after which we went to another desk that verified it and we got a tag for our shirts with the tour guides' name on it. A short wait with few other people with the same tag, they picked us up in a van, and off we go.
Along the way, there was something fishy. As I checked the location of the tunnels, I knew that we should be going north-west of Saigon. But, we were going south-west. This could only mean that we are on a tour towards Mekong Delta! Oh well, it was anyway "on our agenda", so we were happy and silent.
The tour guide soon gave some general info about Vietnam, Saigon and of course the Mekong Delta. The first town that we visited was My Tho, with the Vinh Trang Pagoda as a first stop.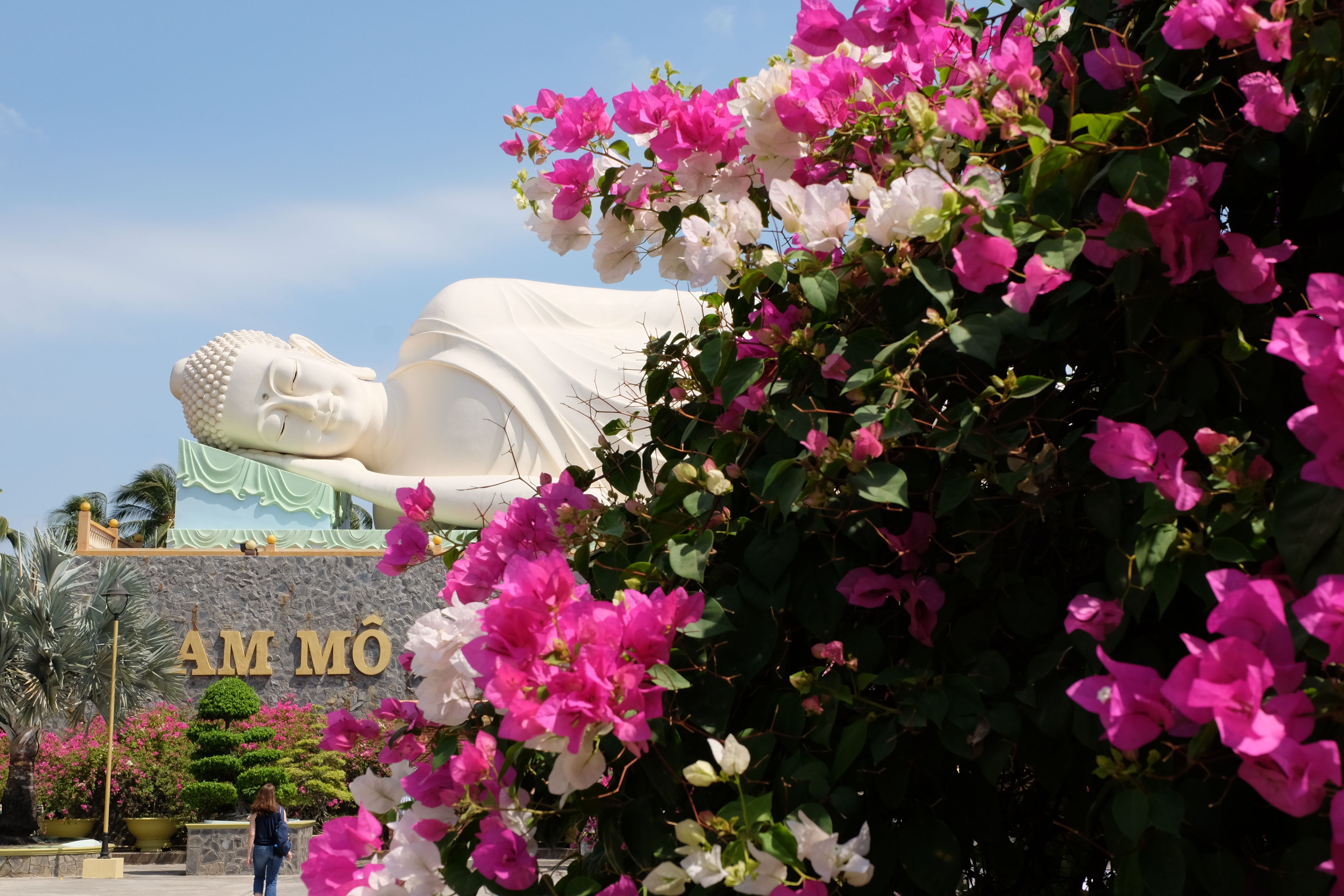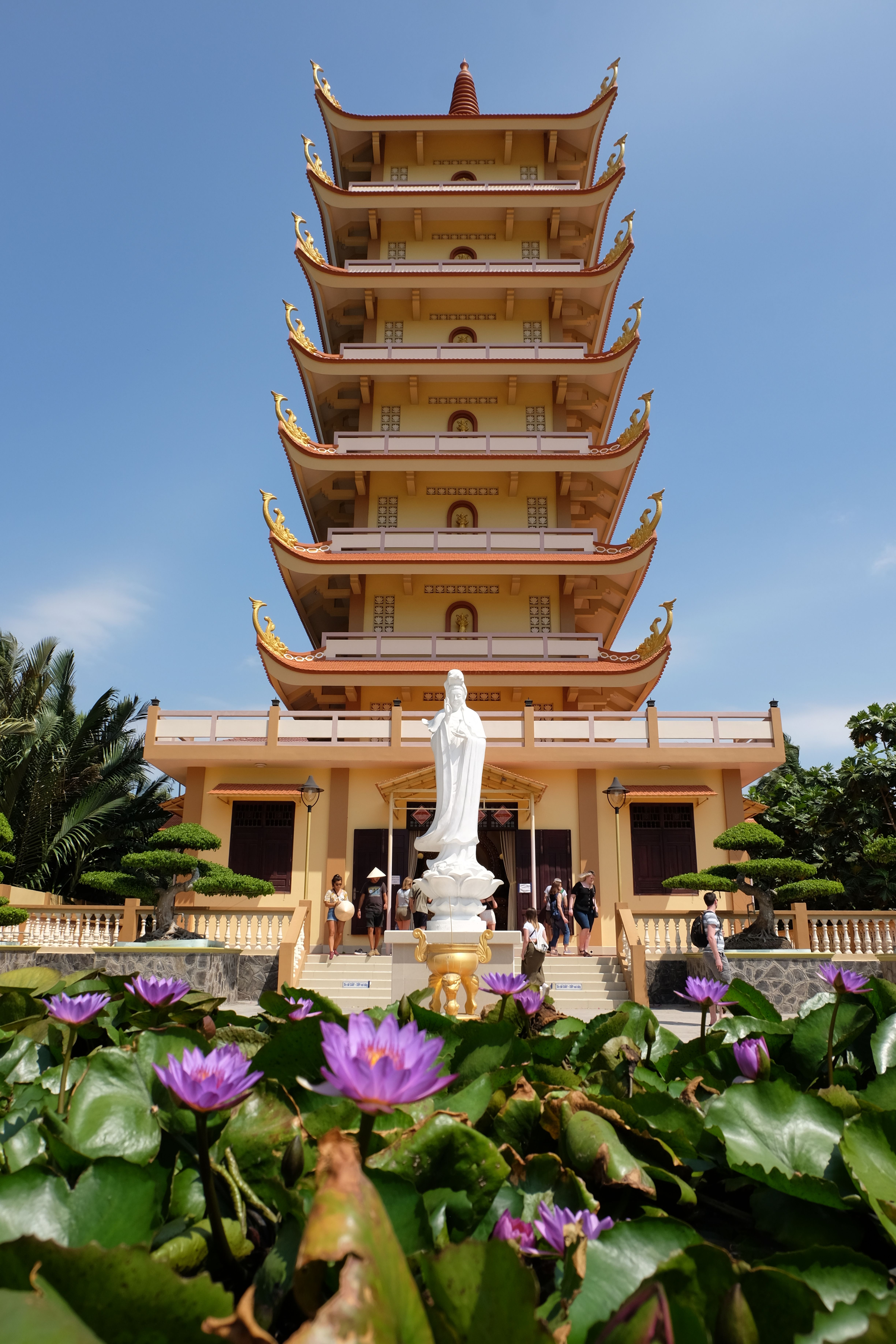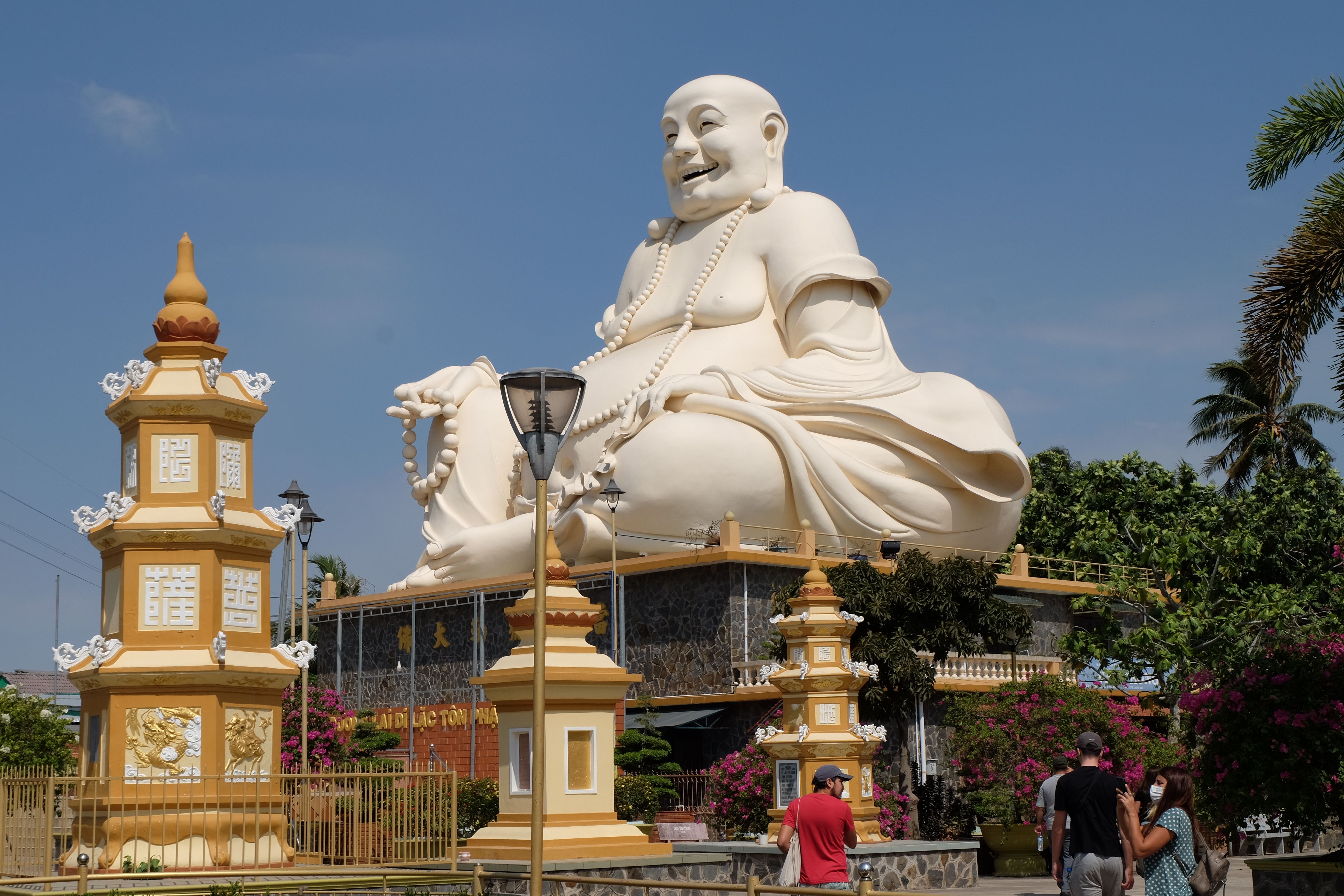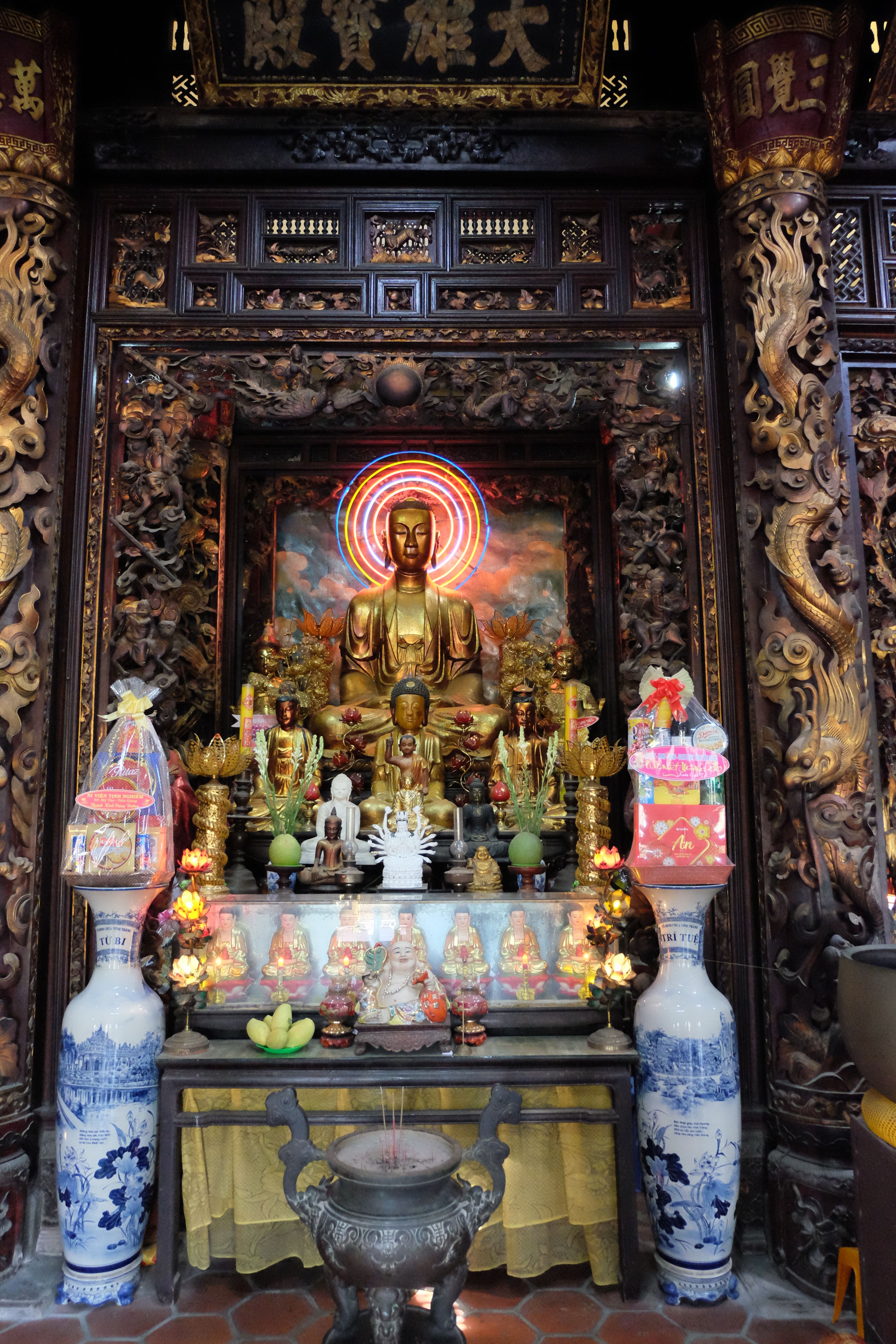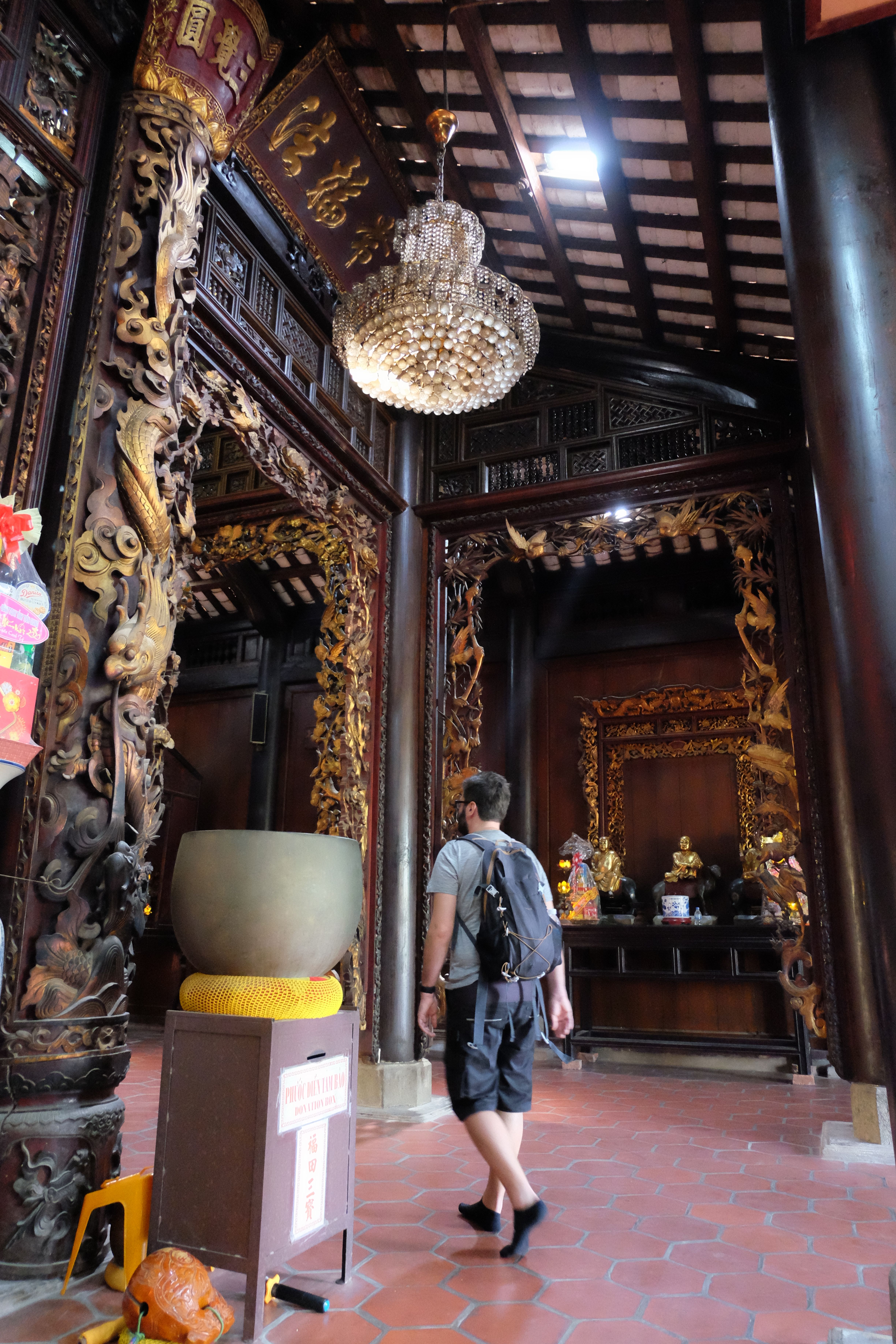 Next we were taken on a boat that took us to on of the islands near-by. There our first stop were some local fruits and honey, along with some music.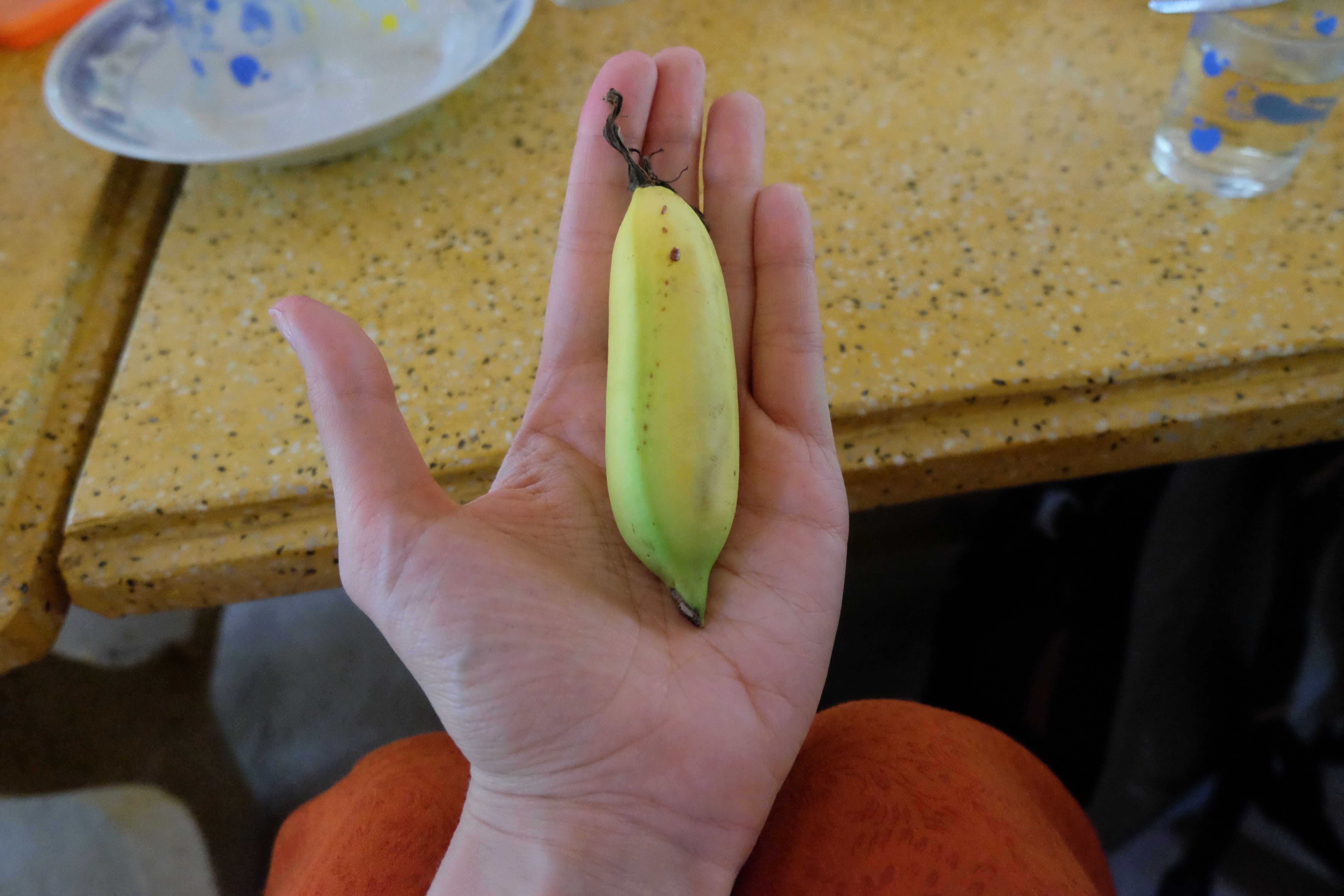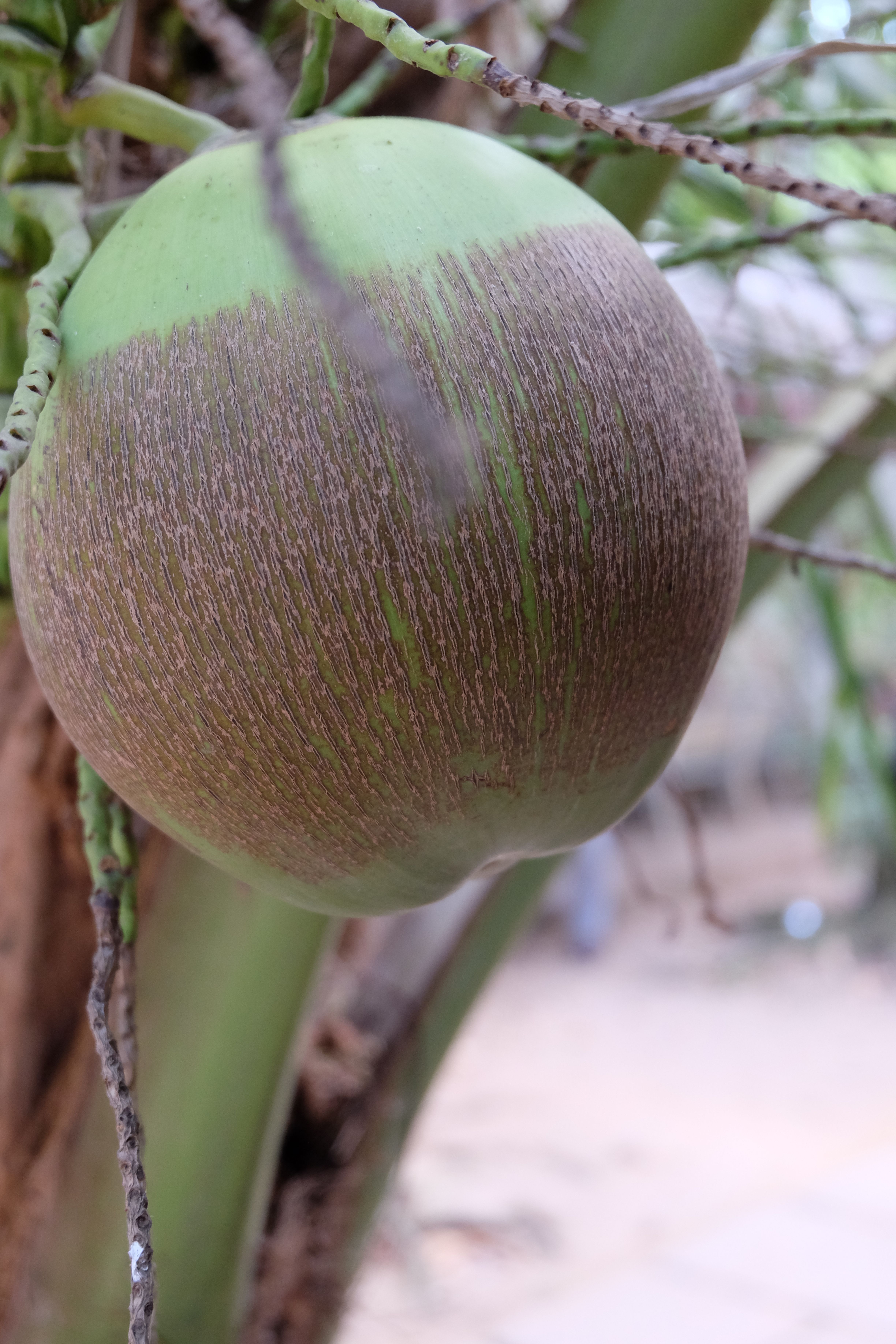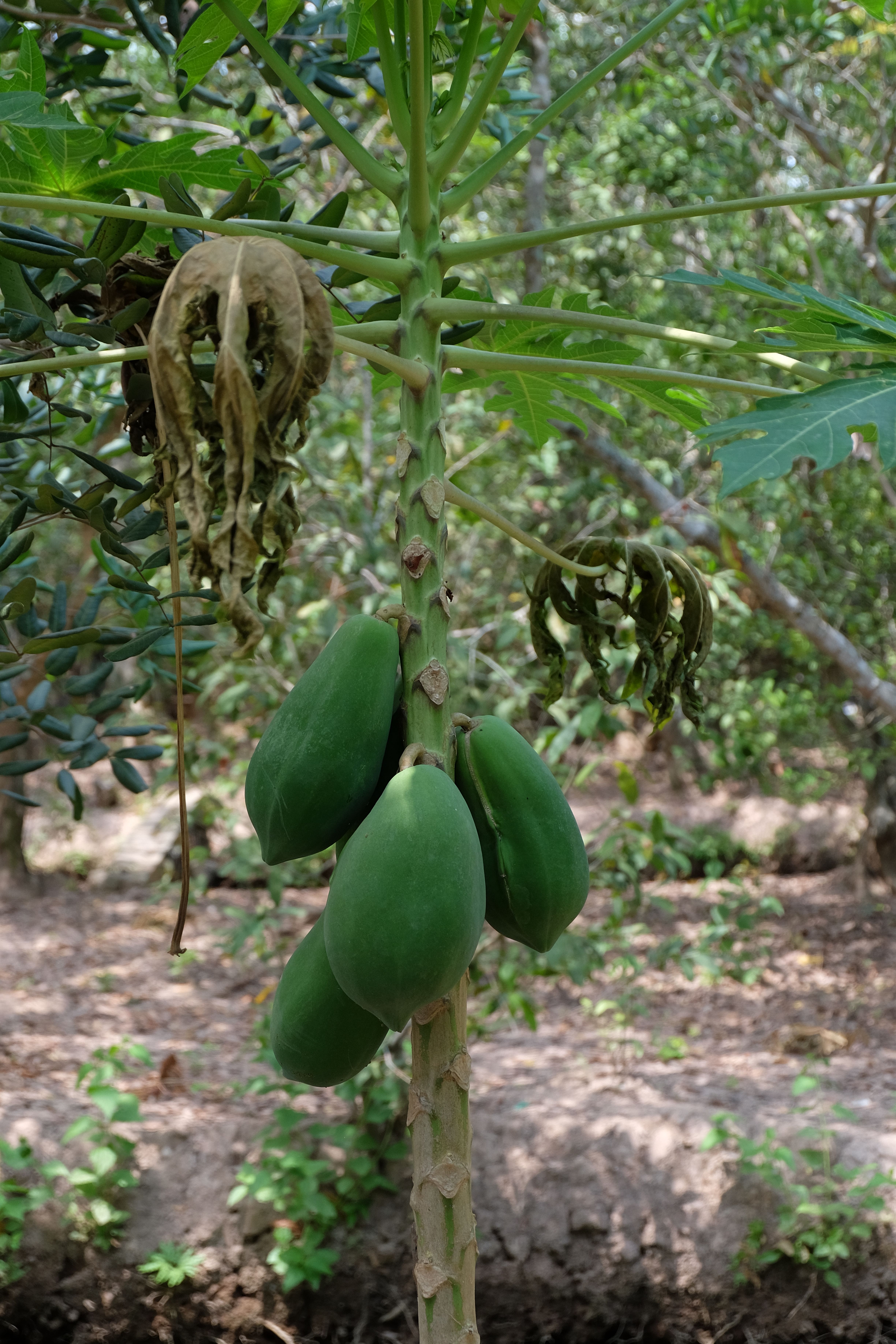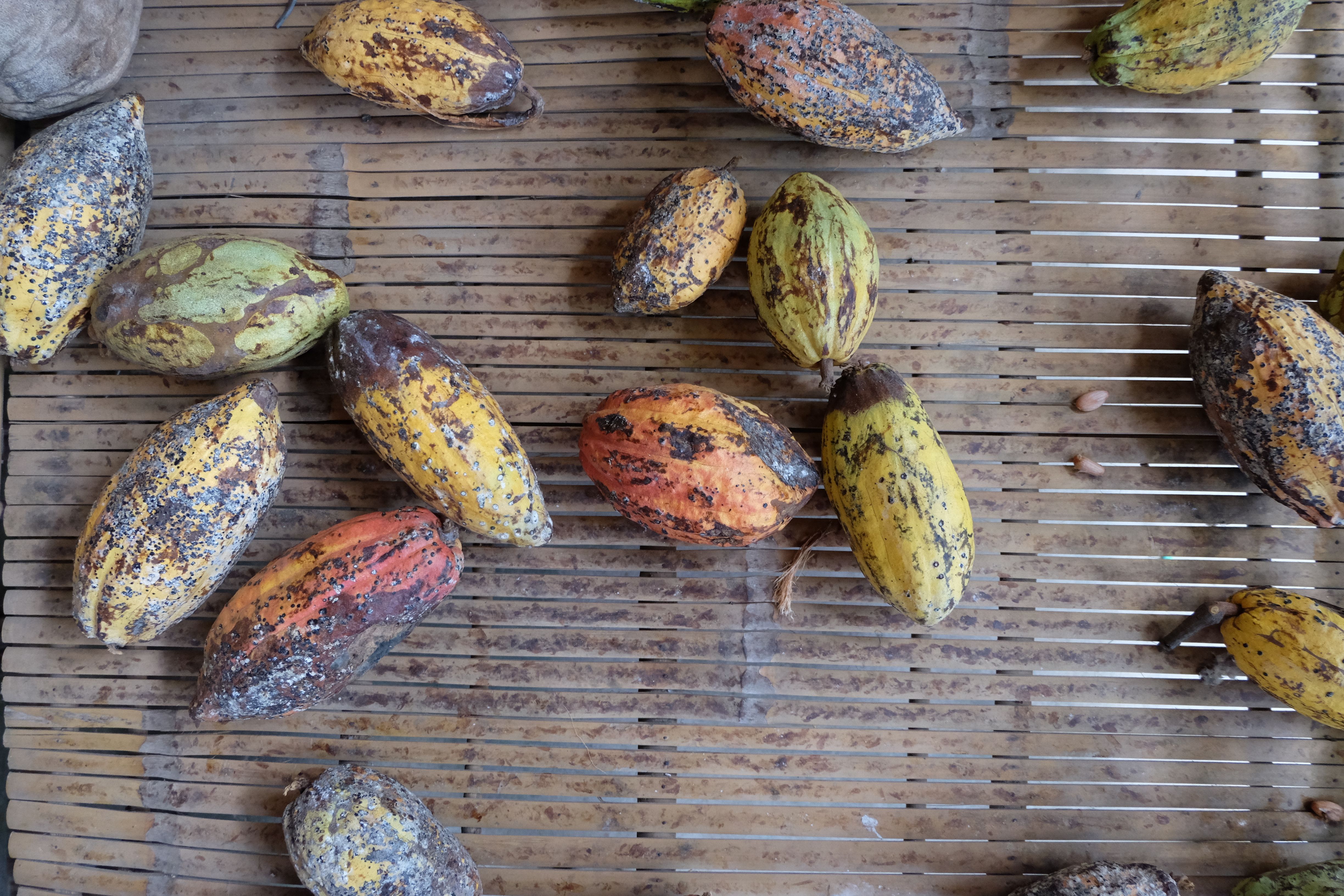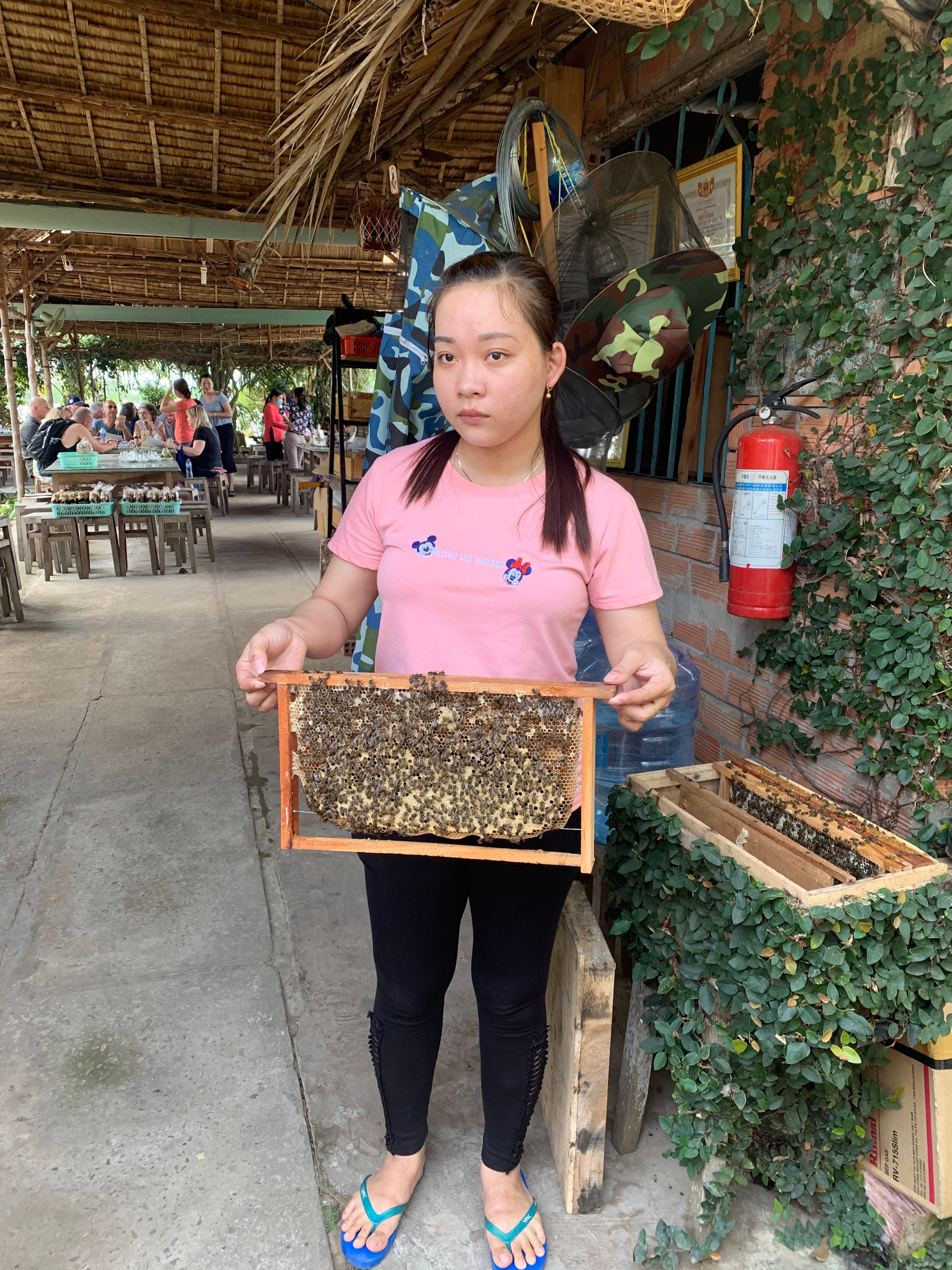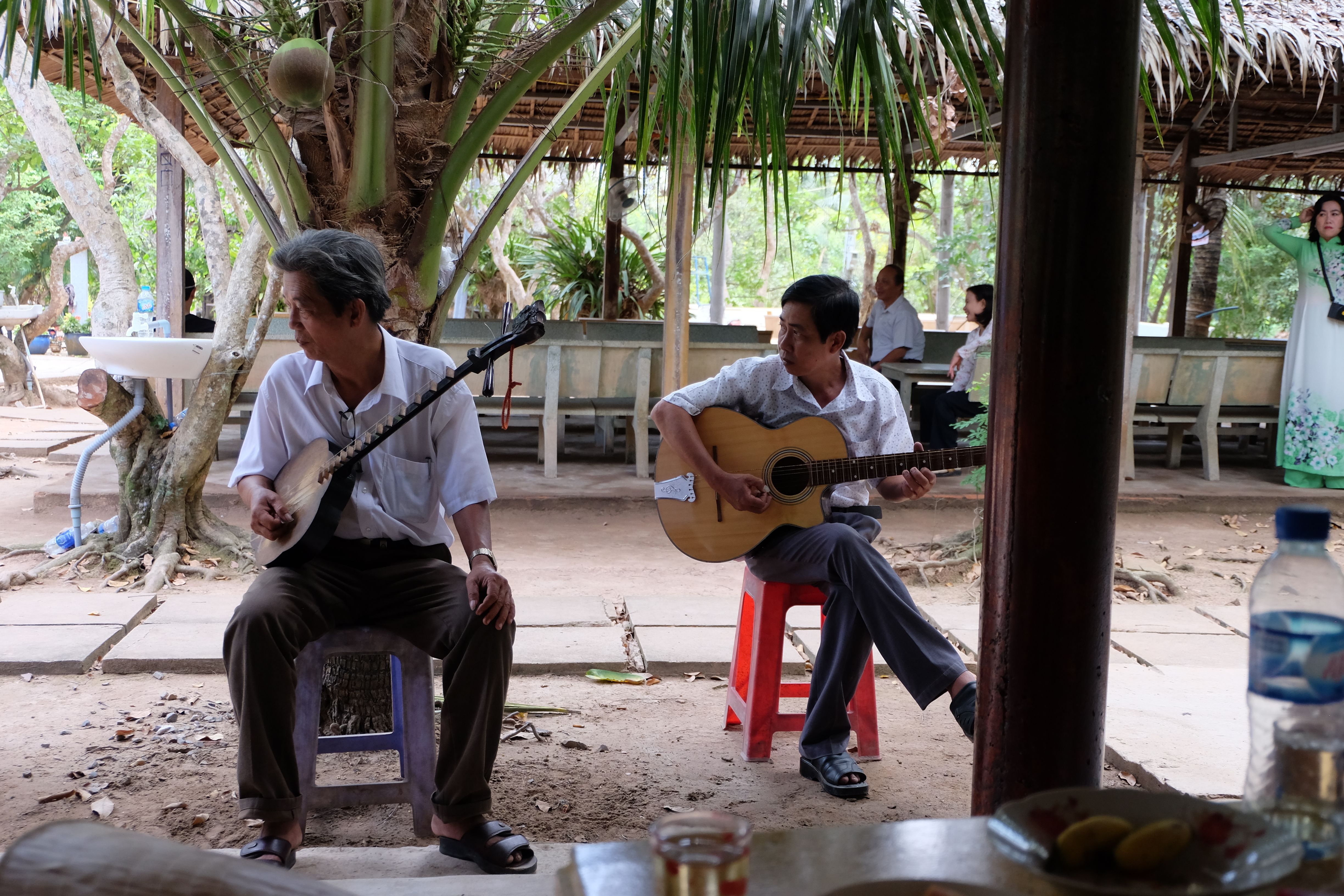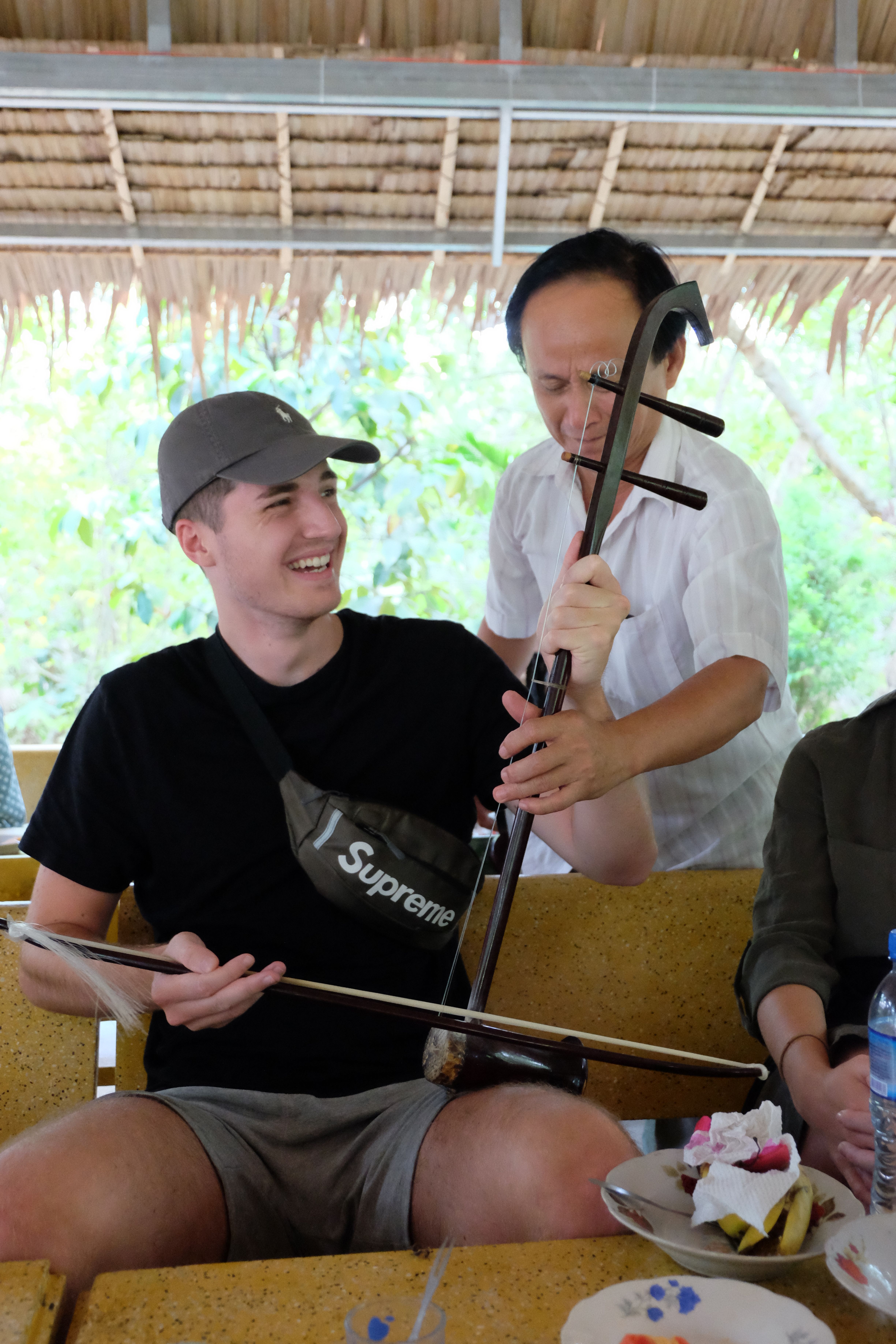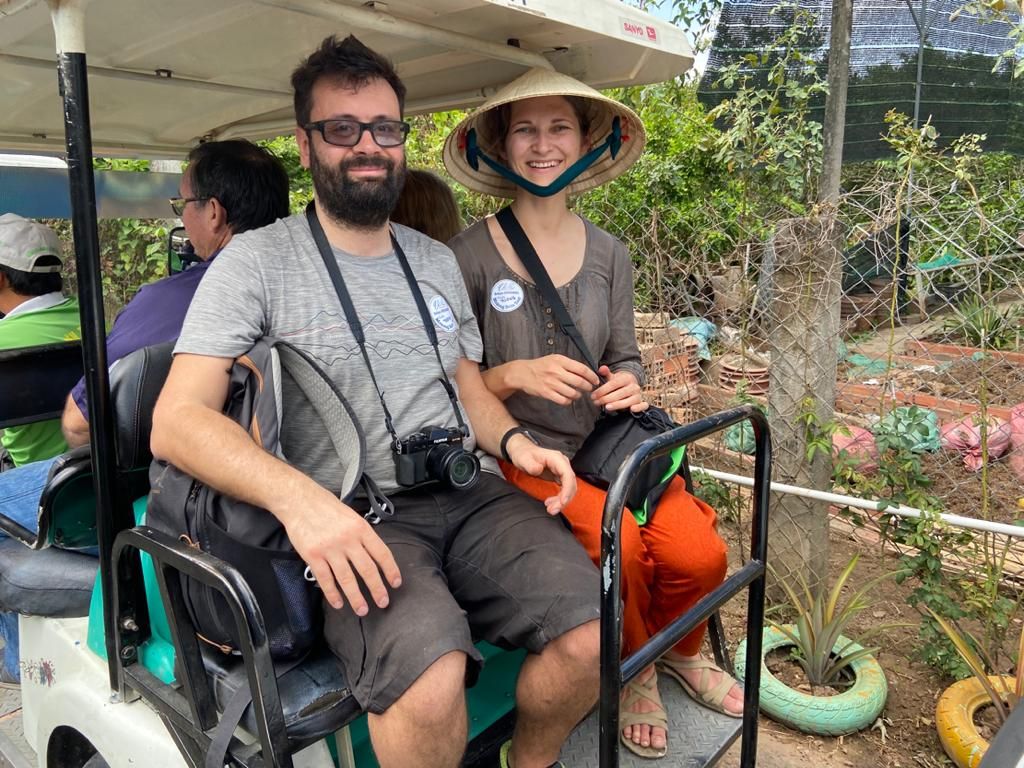 The peak of the tour came next. Boat ride trough the island, with local women pulling the boats. The ride was fun, you pass by other tourists doing the same, but you can also see the water coconut. After some 2km, we were once again in "open waters"; and back in big, engine-equipped boat.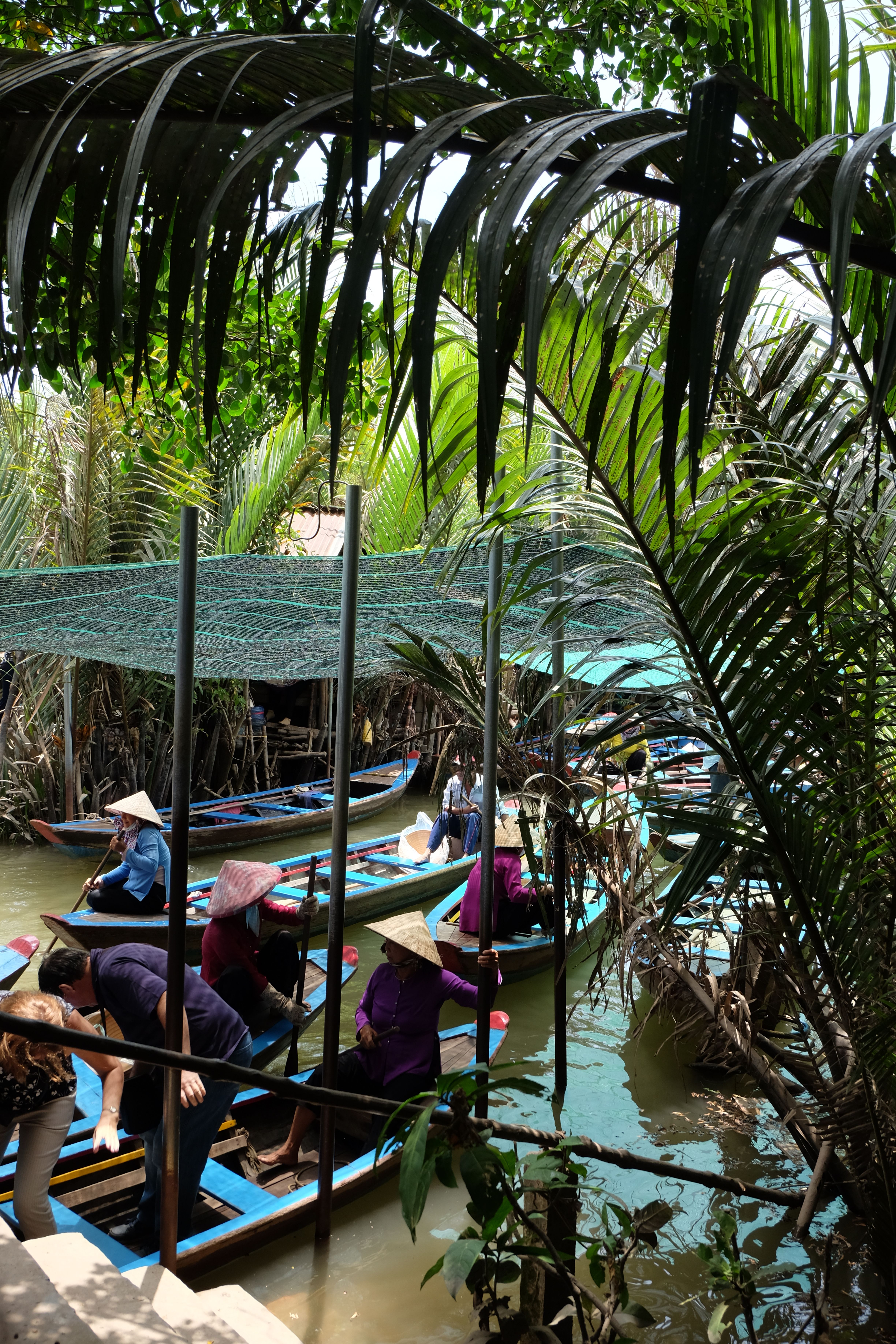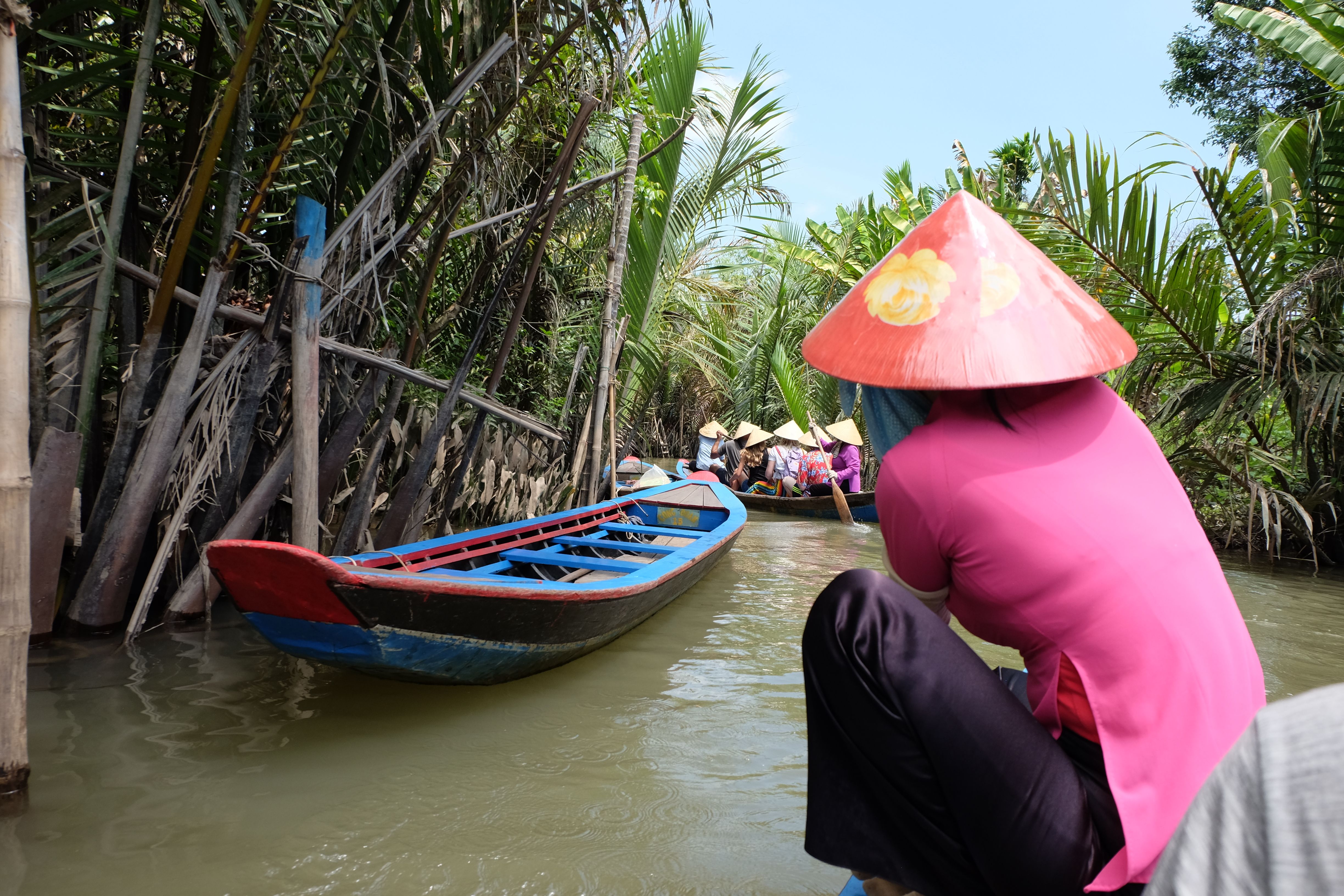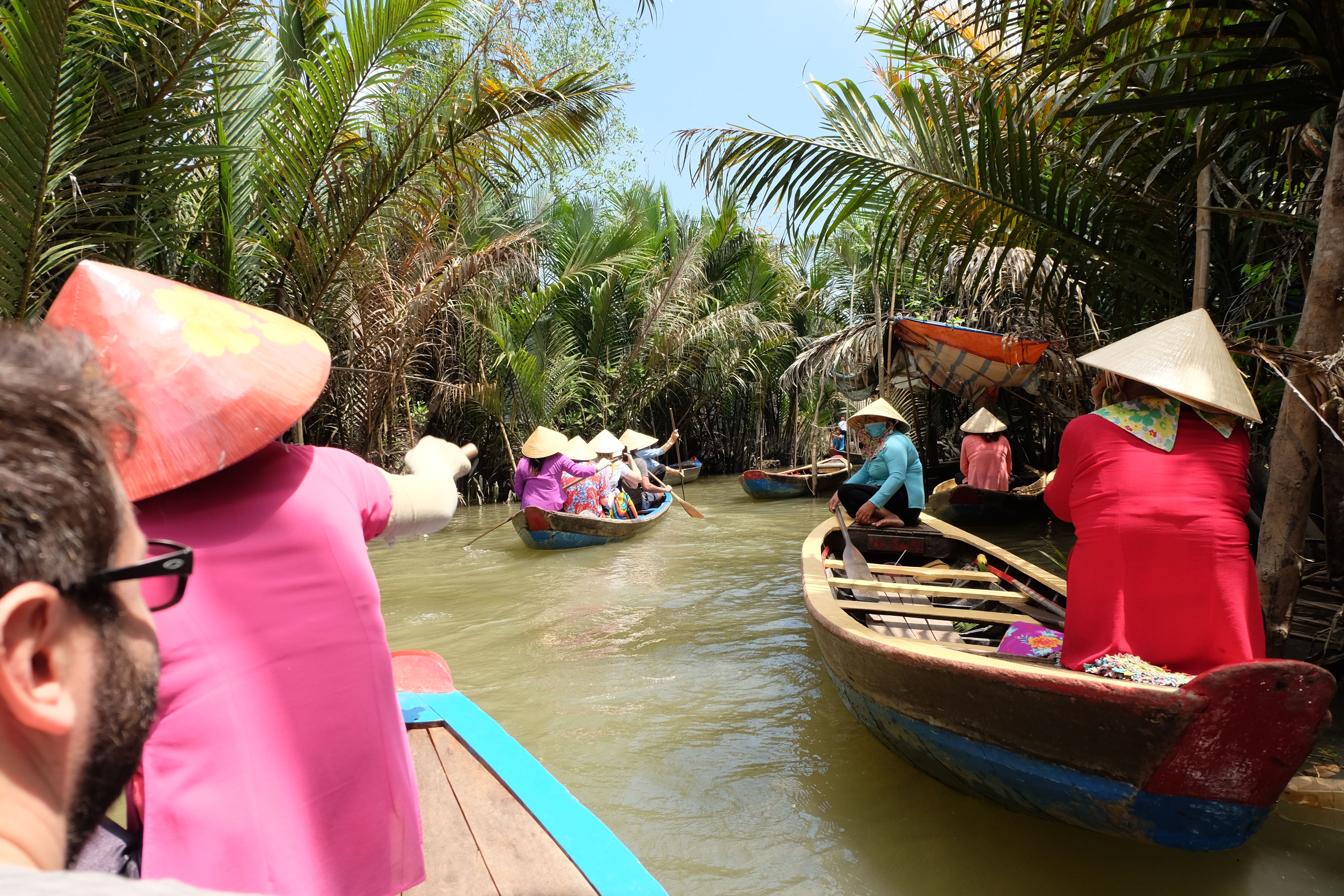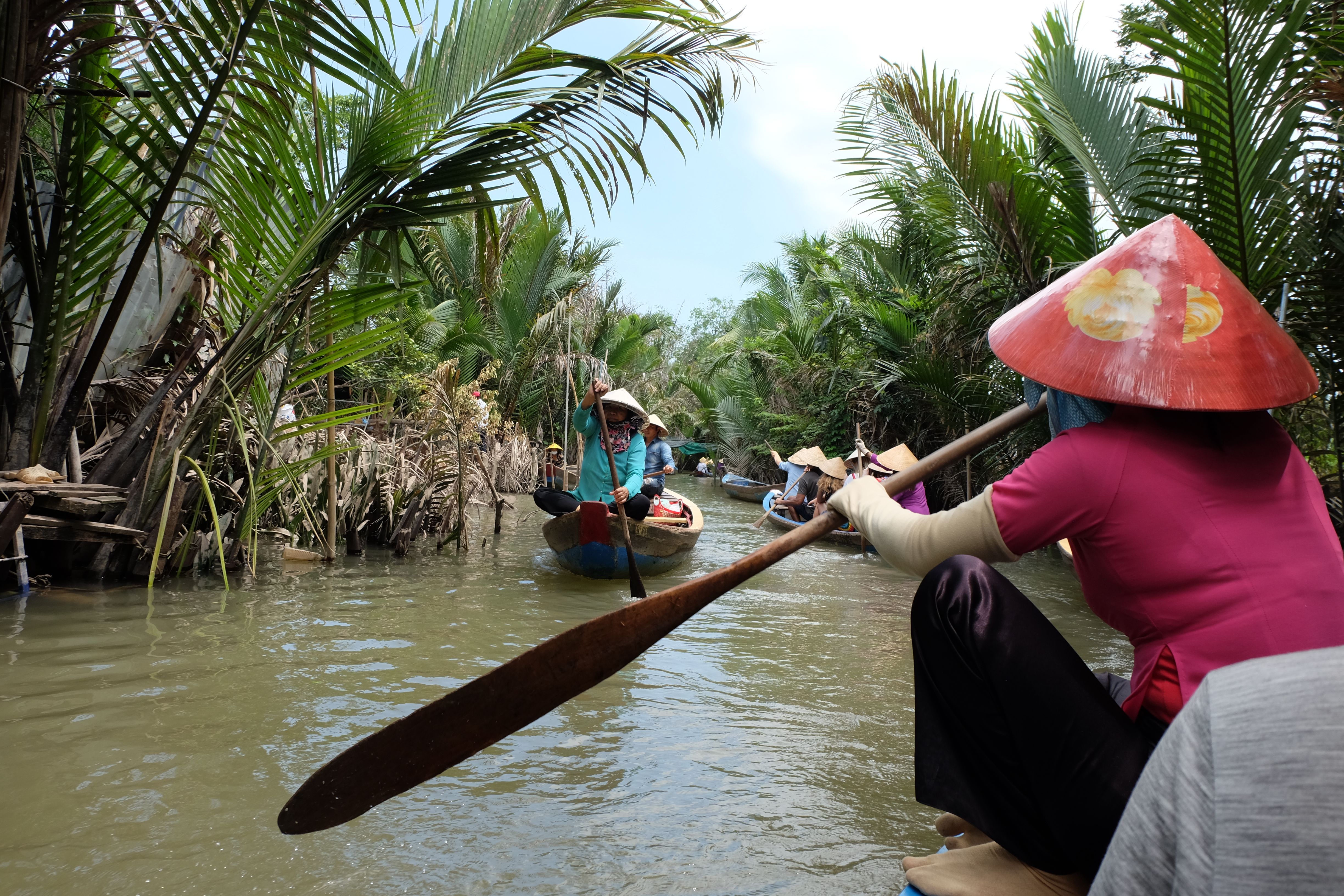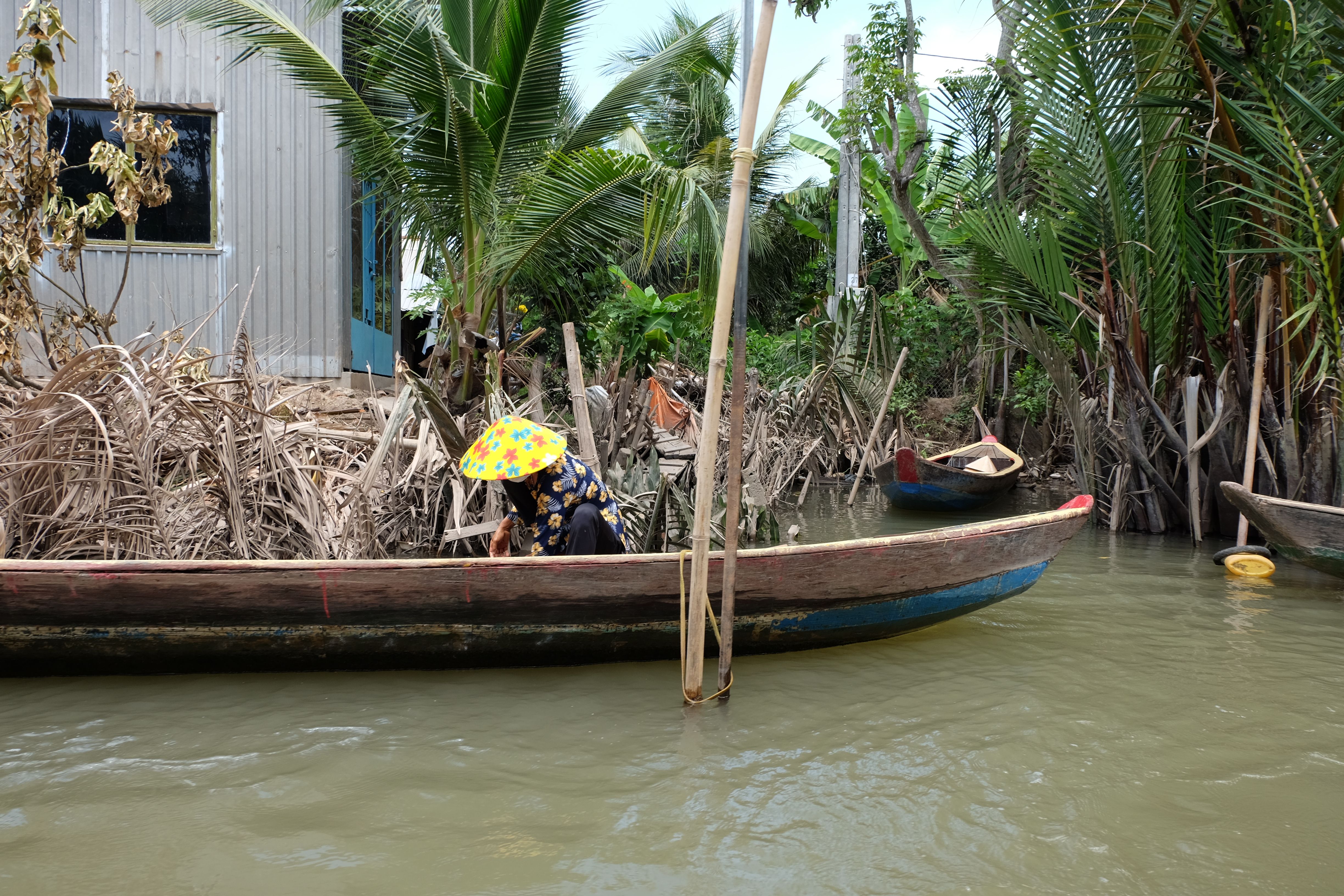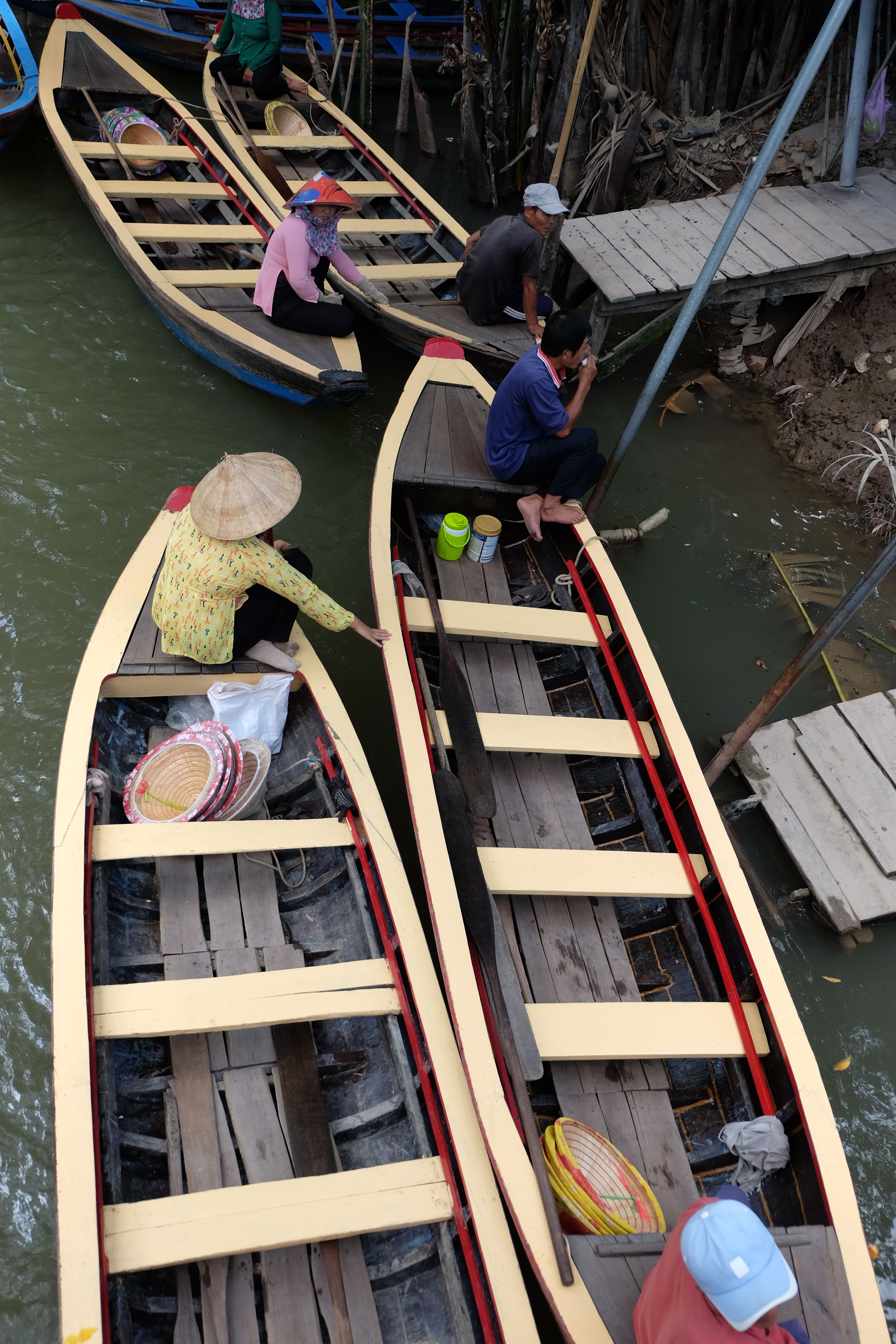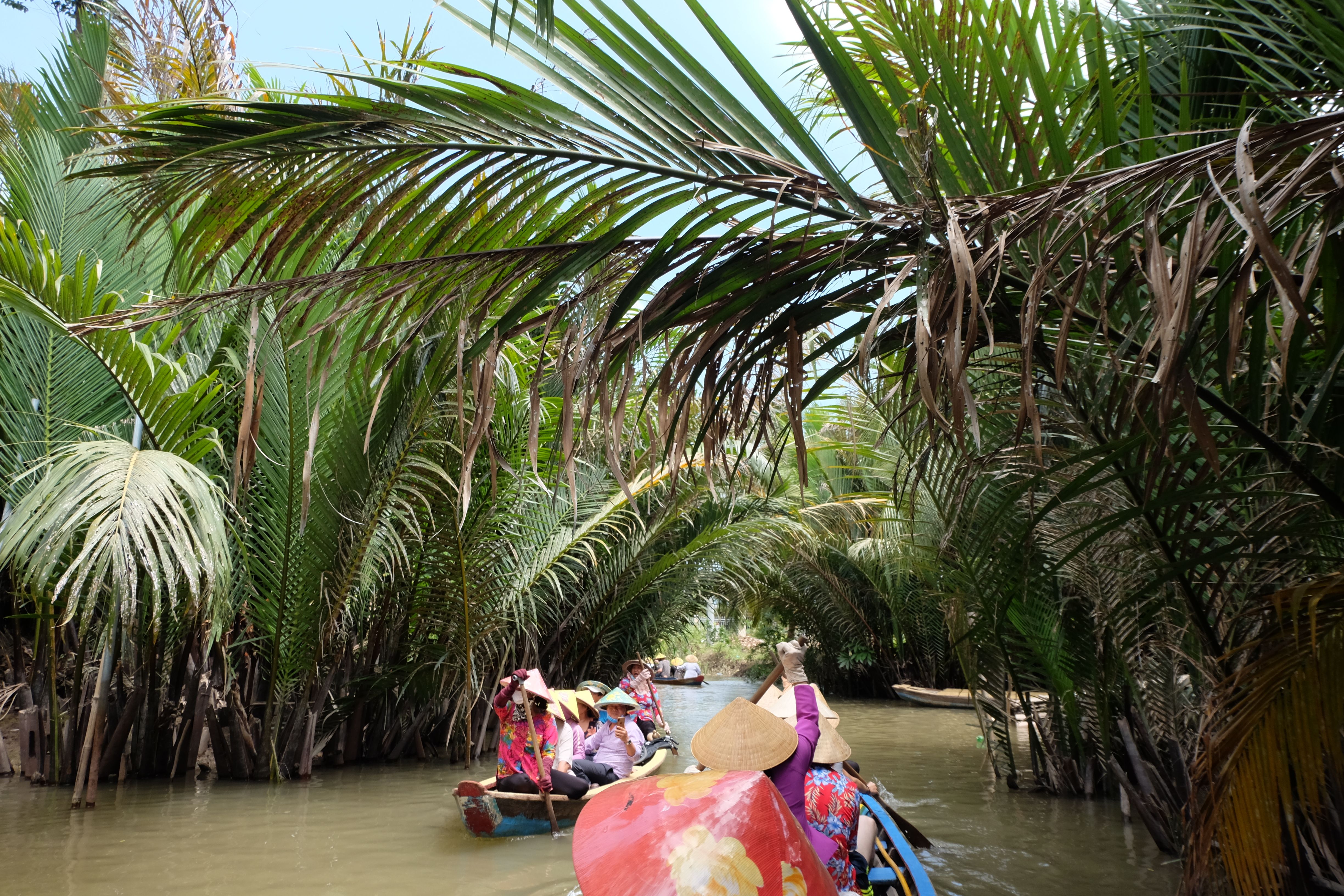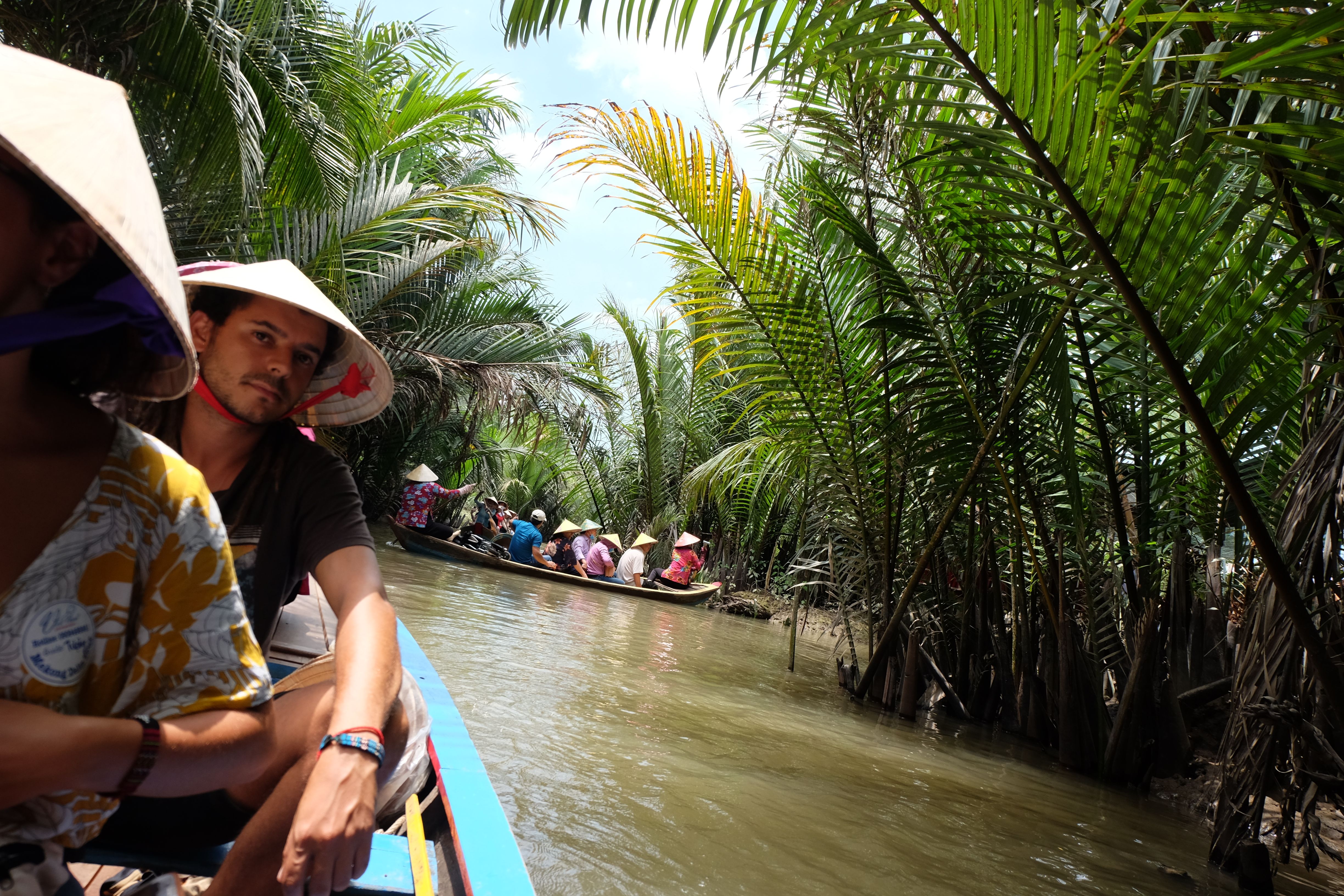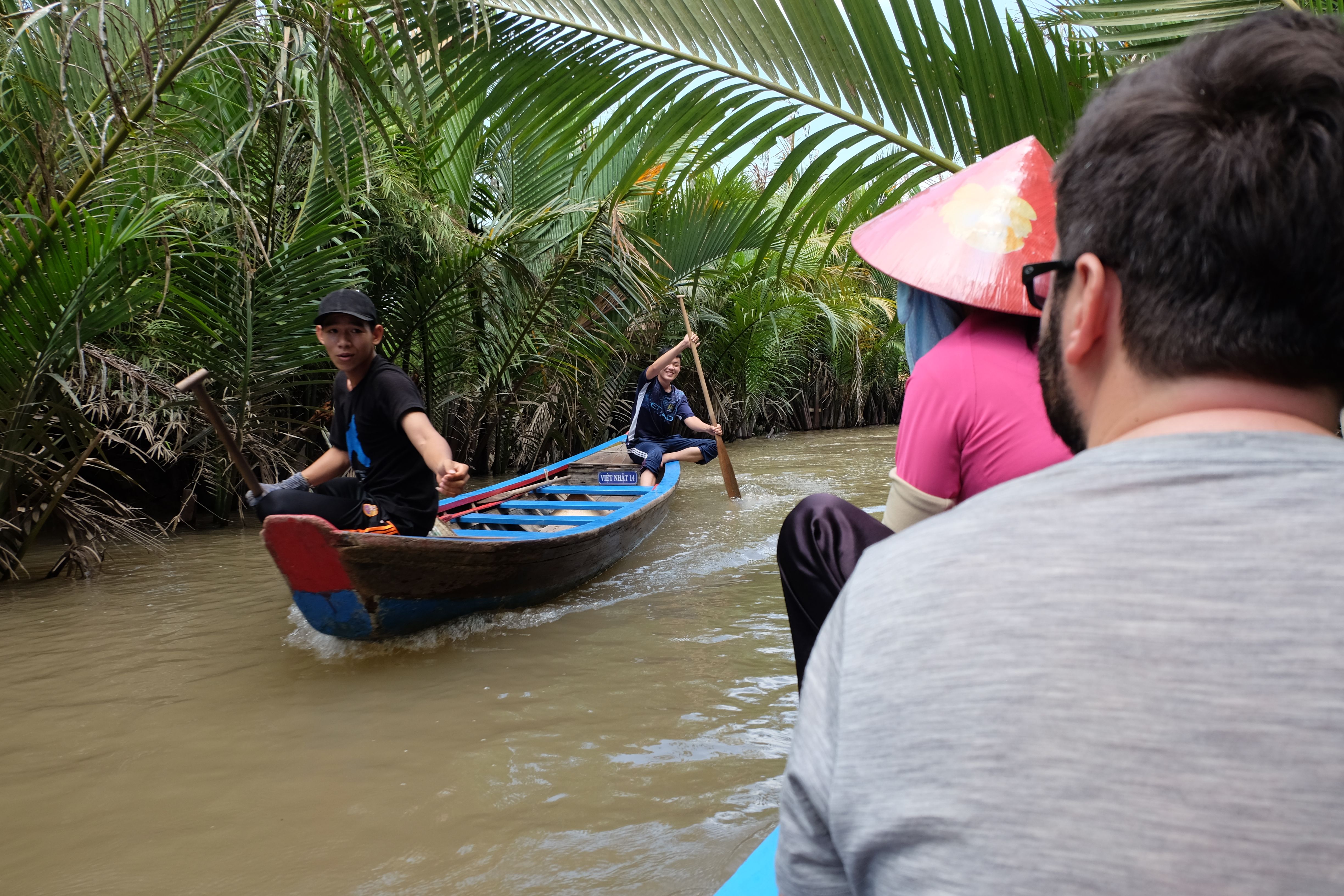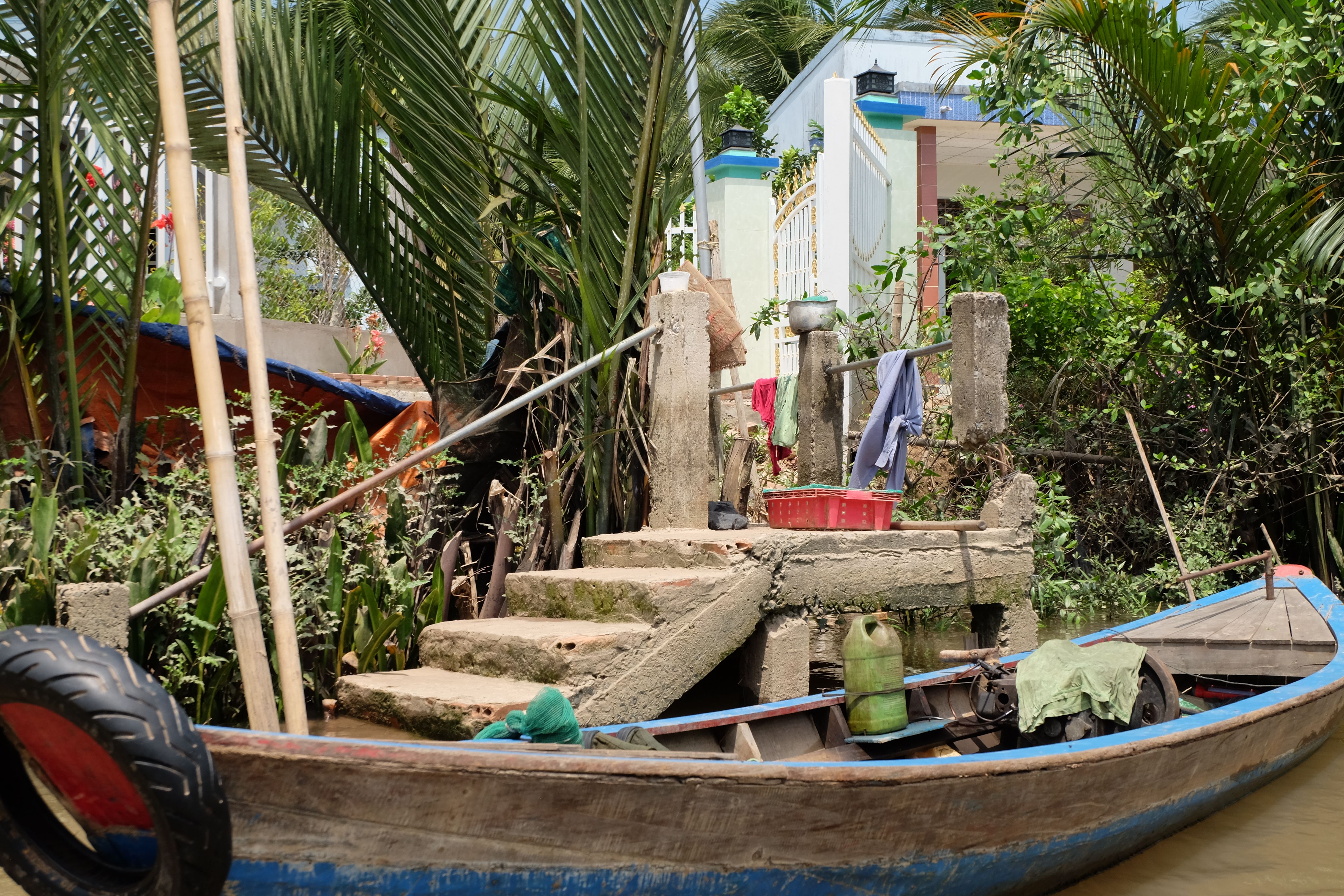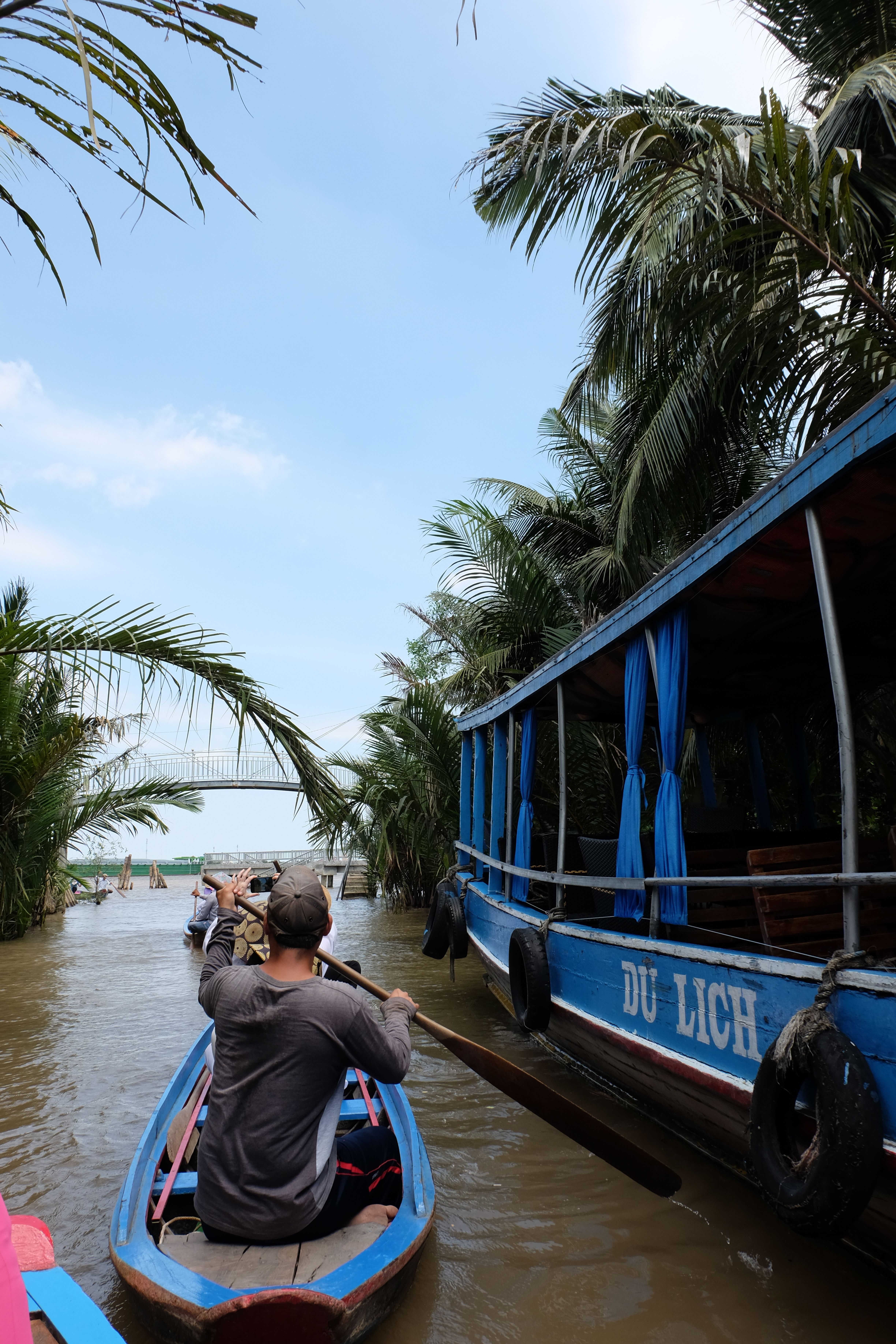 Another boat ride followed, taking us for lunch. Some free time was available after it, and there were bicycles that we can use to cycle around. This was very nice. It gave us opportunity to see the local life, but also to realize, that it would be very interesting to actually stay for some time in such place. Highly recommended is to stay multi-day in Mekong Delta, to fully experience the life and nature here.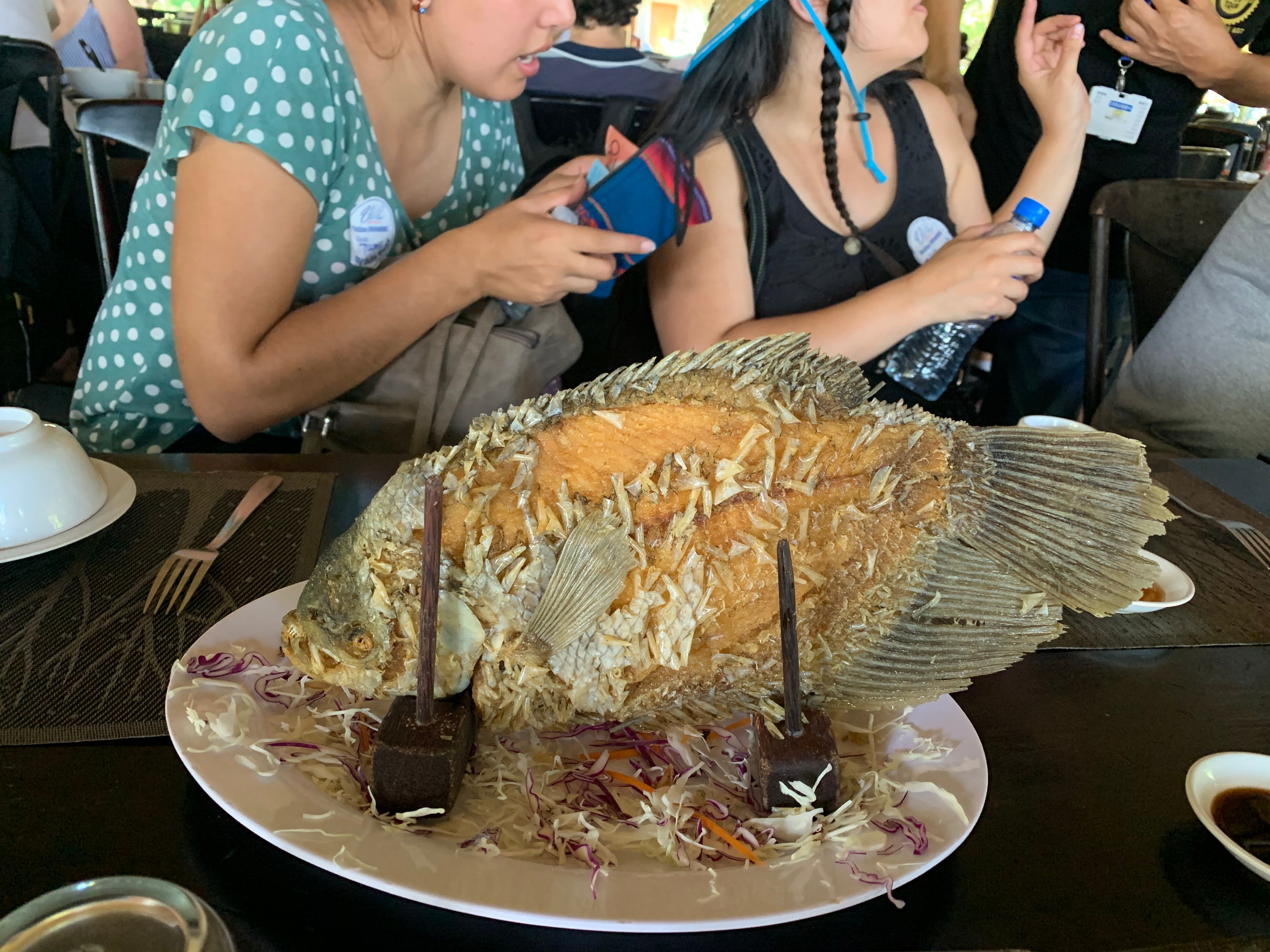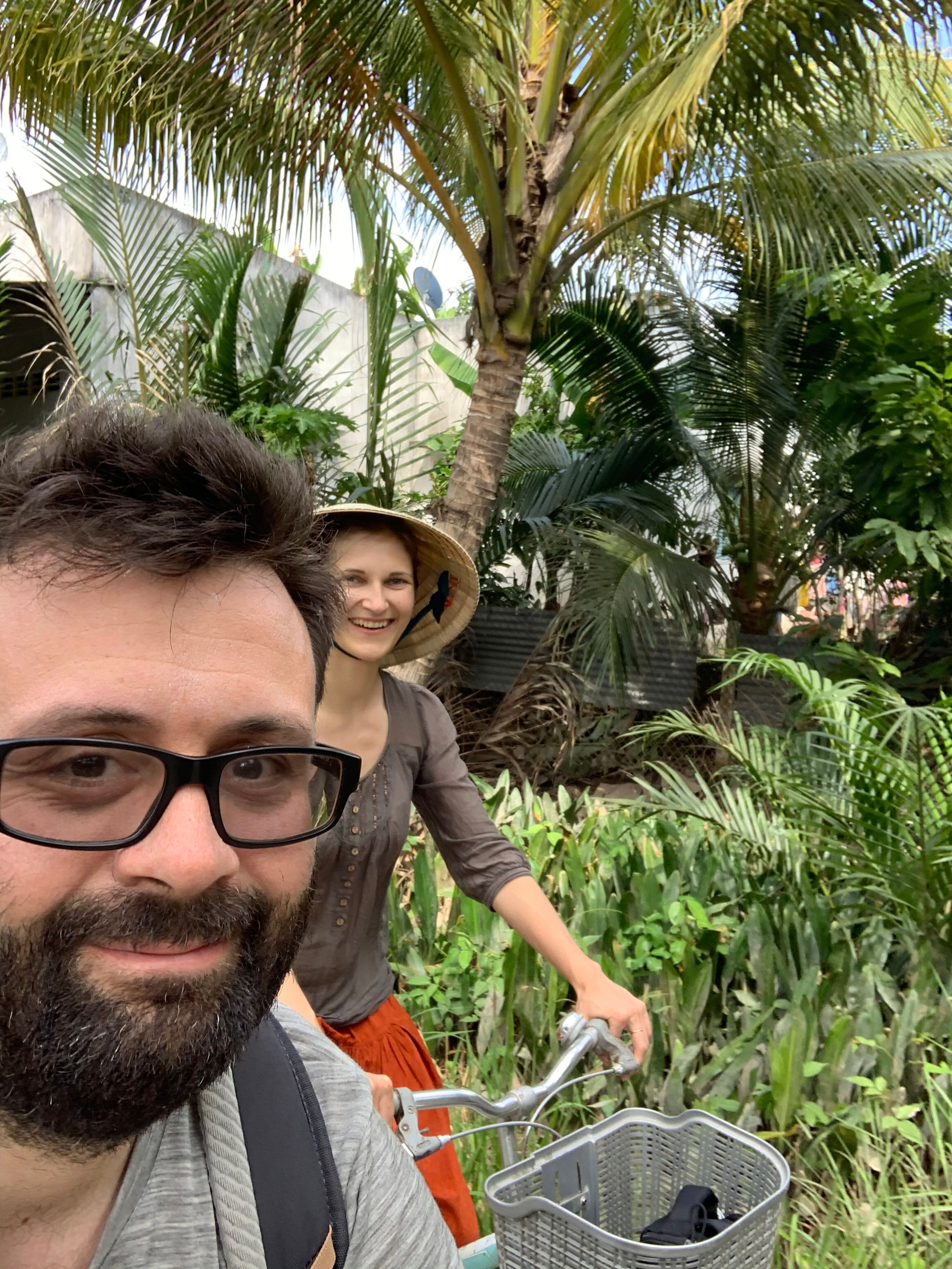 Yet another boat ride, to a coconut candy factory. A short presentation on how they are opened and used; along with us having a sip from the coconut water. We tasted the produced candy, as well as some snake wine.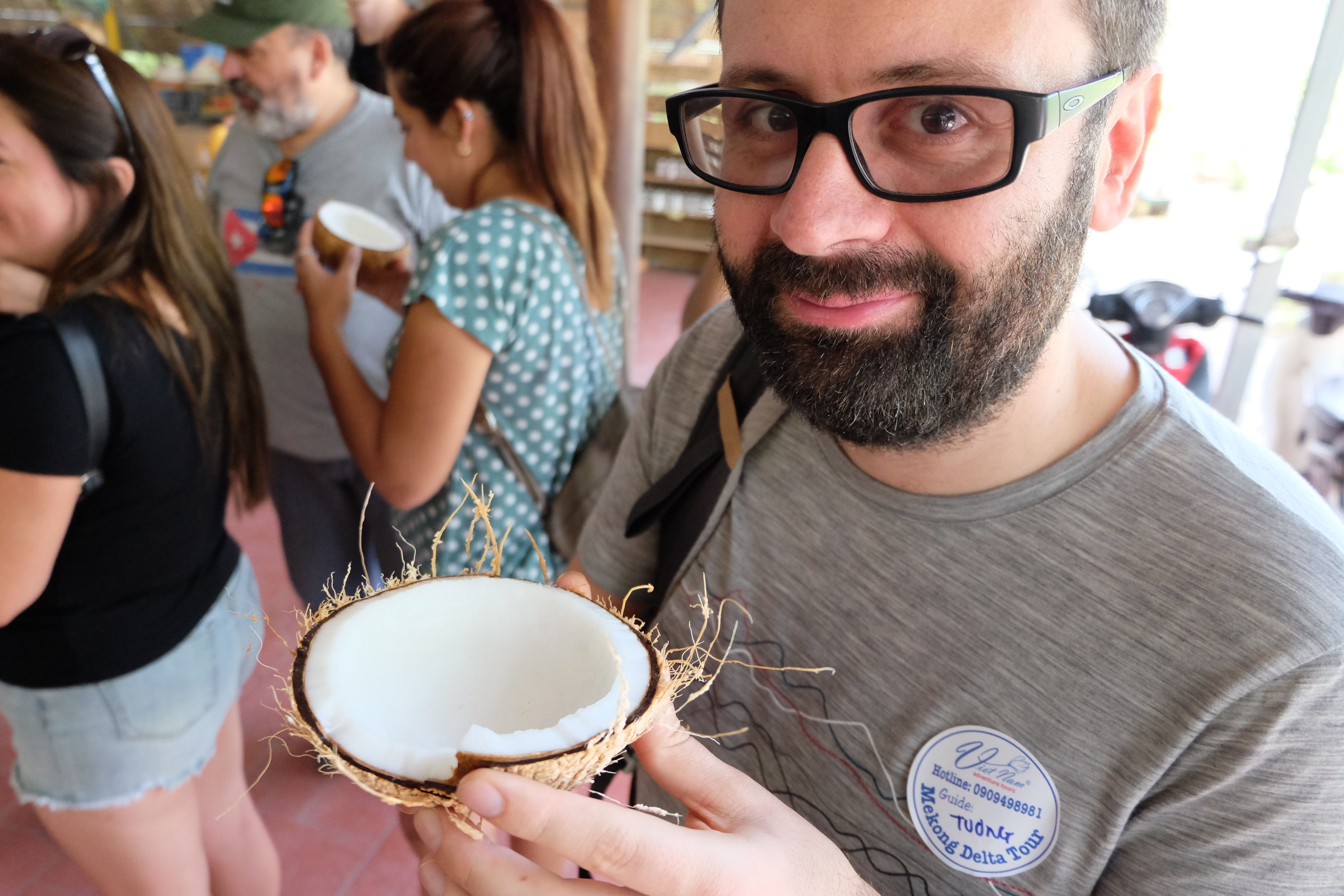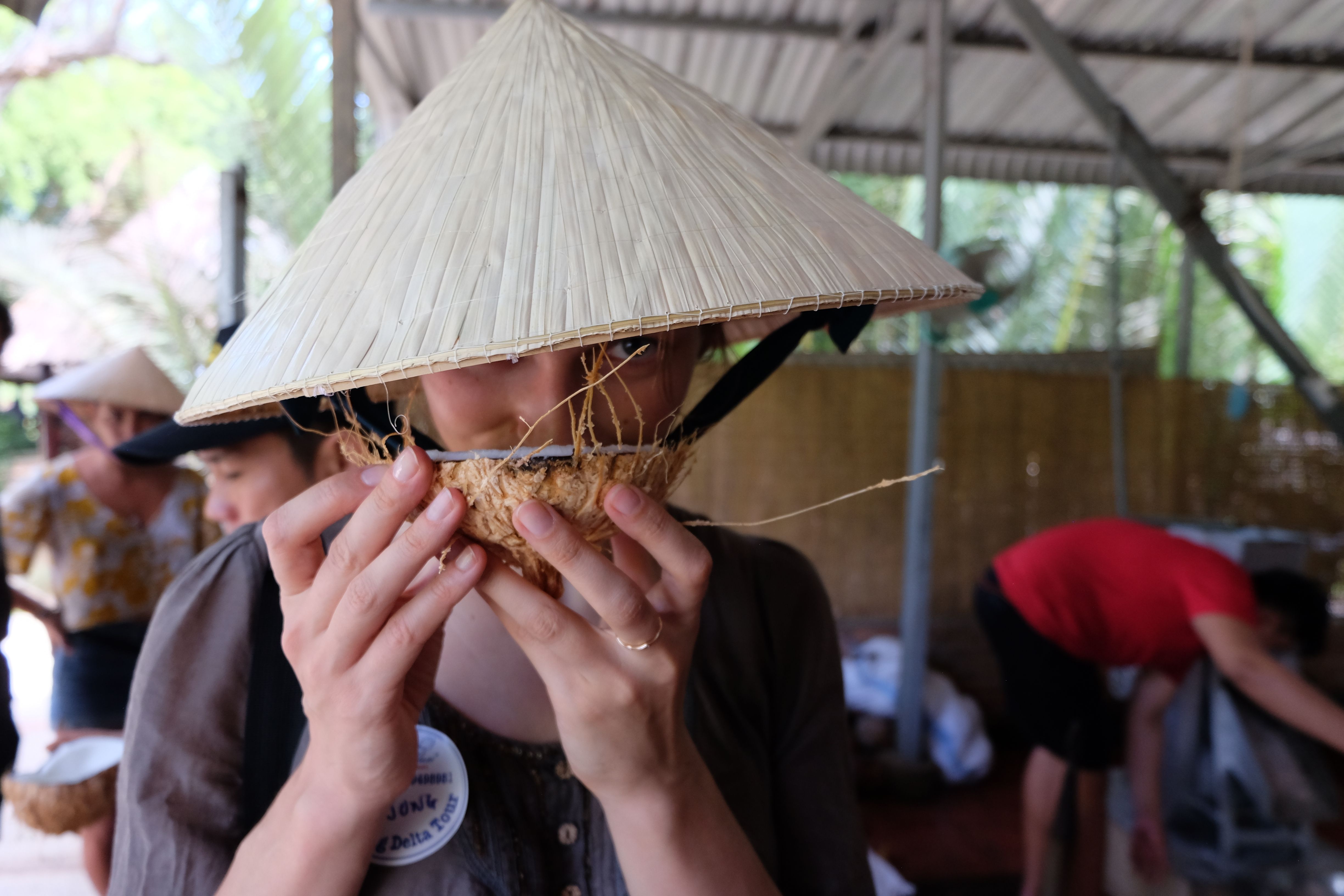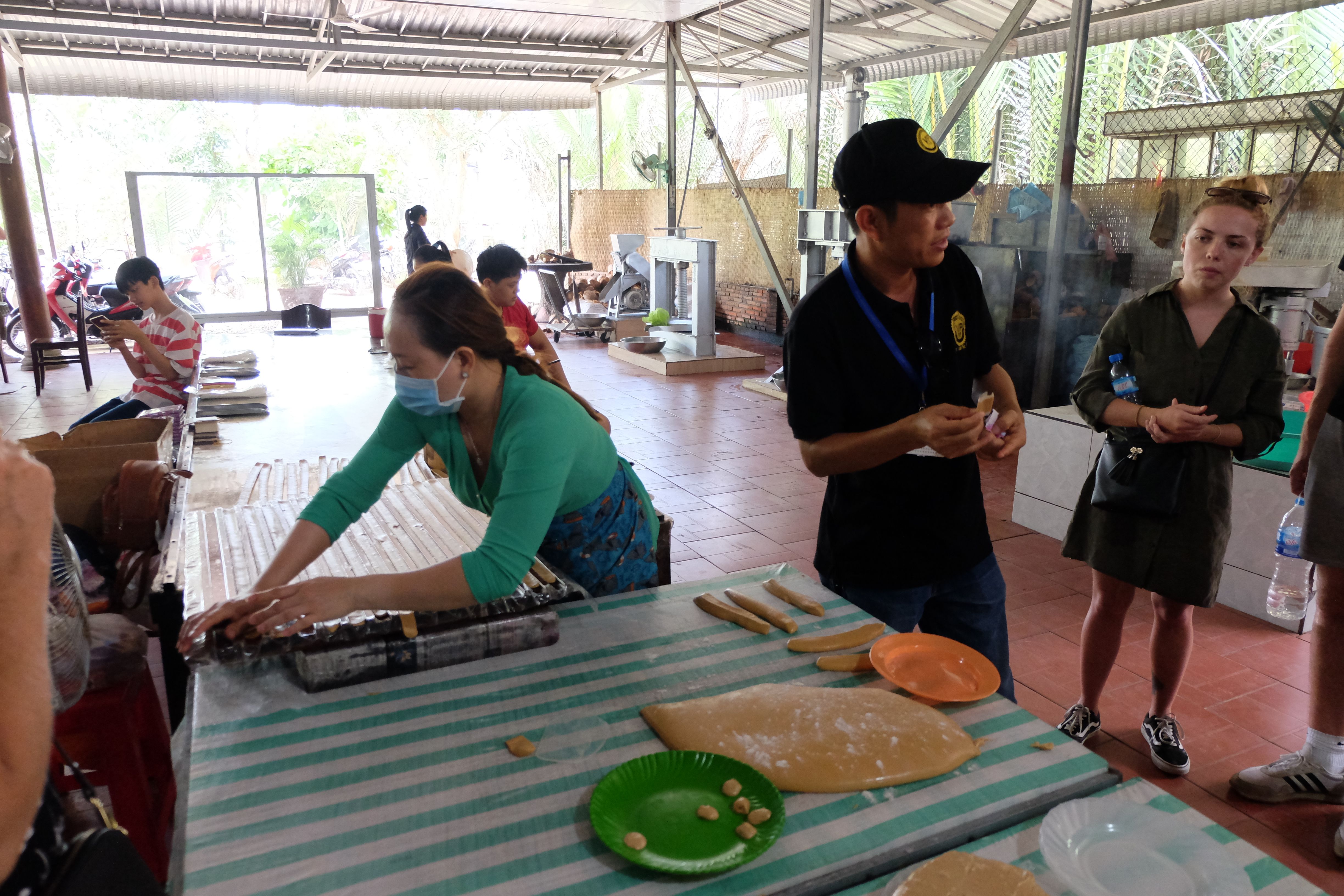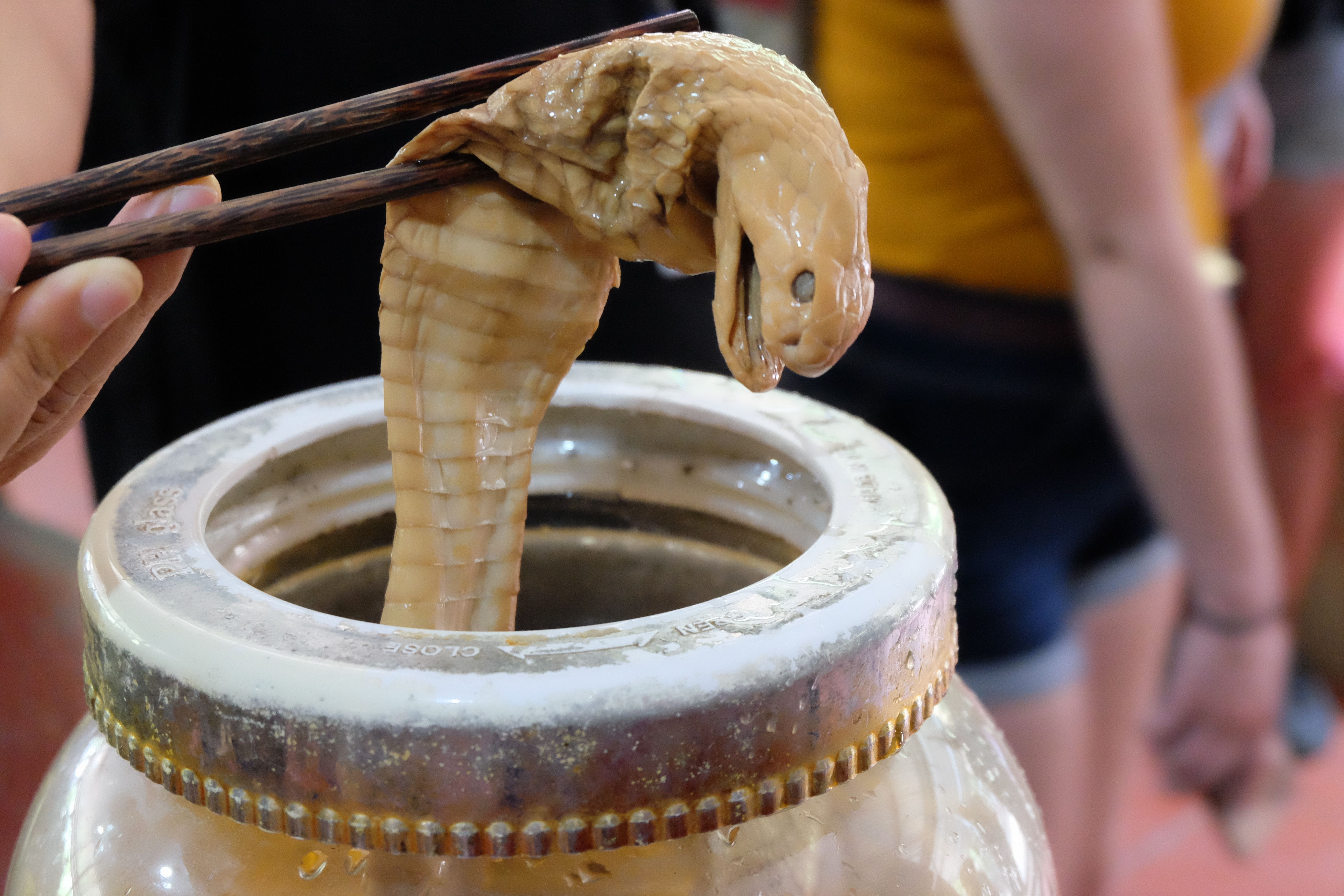 The tour was fished with a relaxed final boat ride, with a coconut for every passenger.