At the lake in Dalat, there are usually a bunch of people on motorbikes that can give you a tour or a ride. We went there, and found someone that with whom we can do a very touristic tour around Dalat. As most of the days we where in Dalat, rain came in the afternoon, we opted for doing it with a car. Slightly expensive for what we were used to in Vietnam, but in the end it was jam-packed day that probably is very hard to organize on your own.
Weasel Coffee
First visit from the "bucket-list" was a coffee place that produced Weasel Coffee. As we weren't fans of this, but it was "in the agenda", we only took normal coffee. Here are some views from the place, and a sad caged weasel.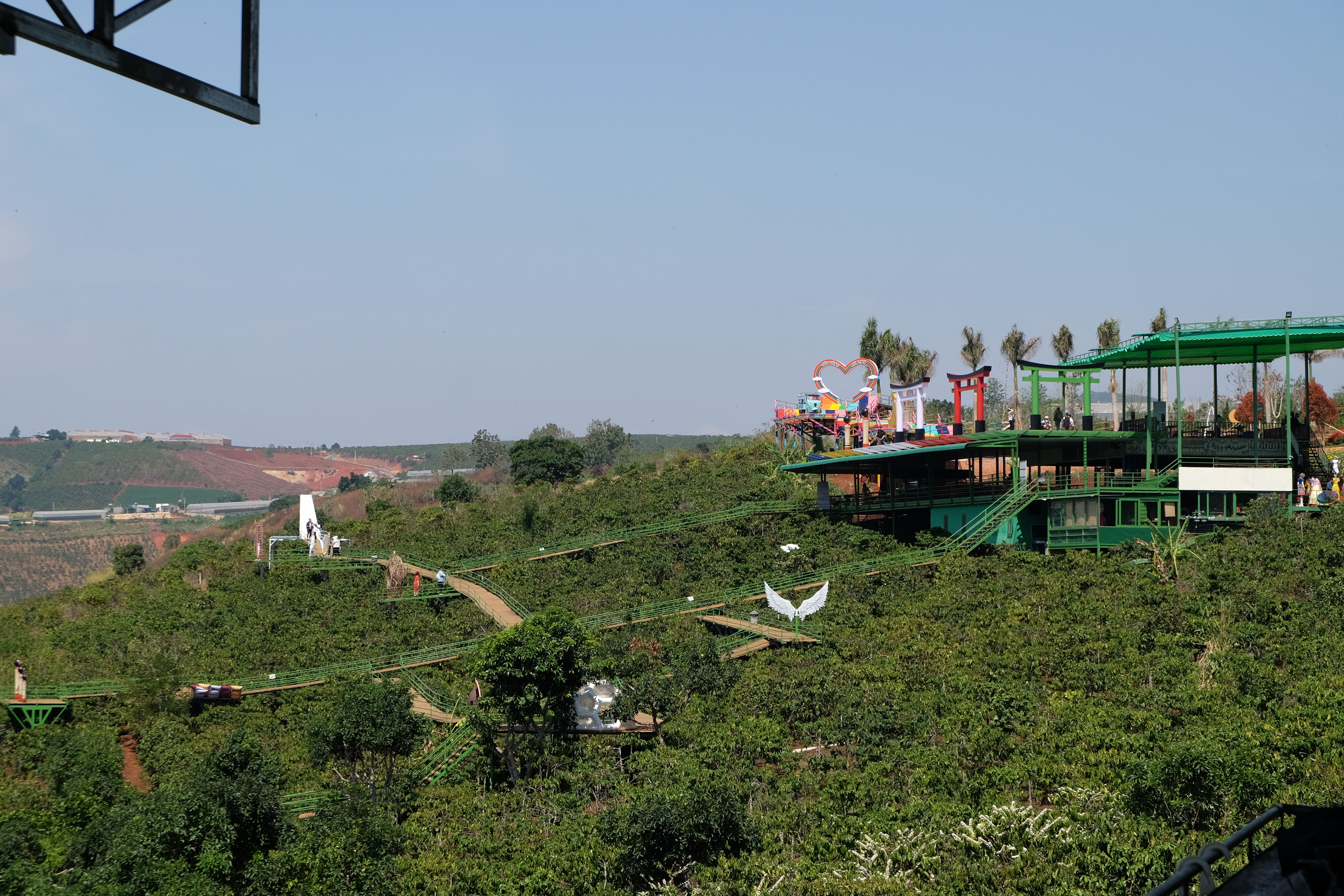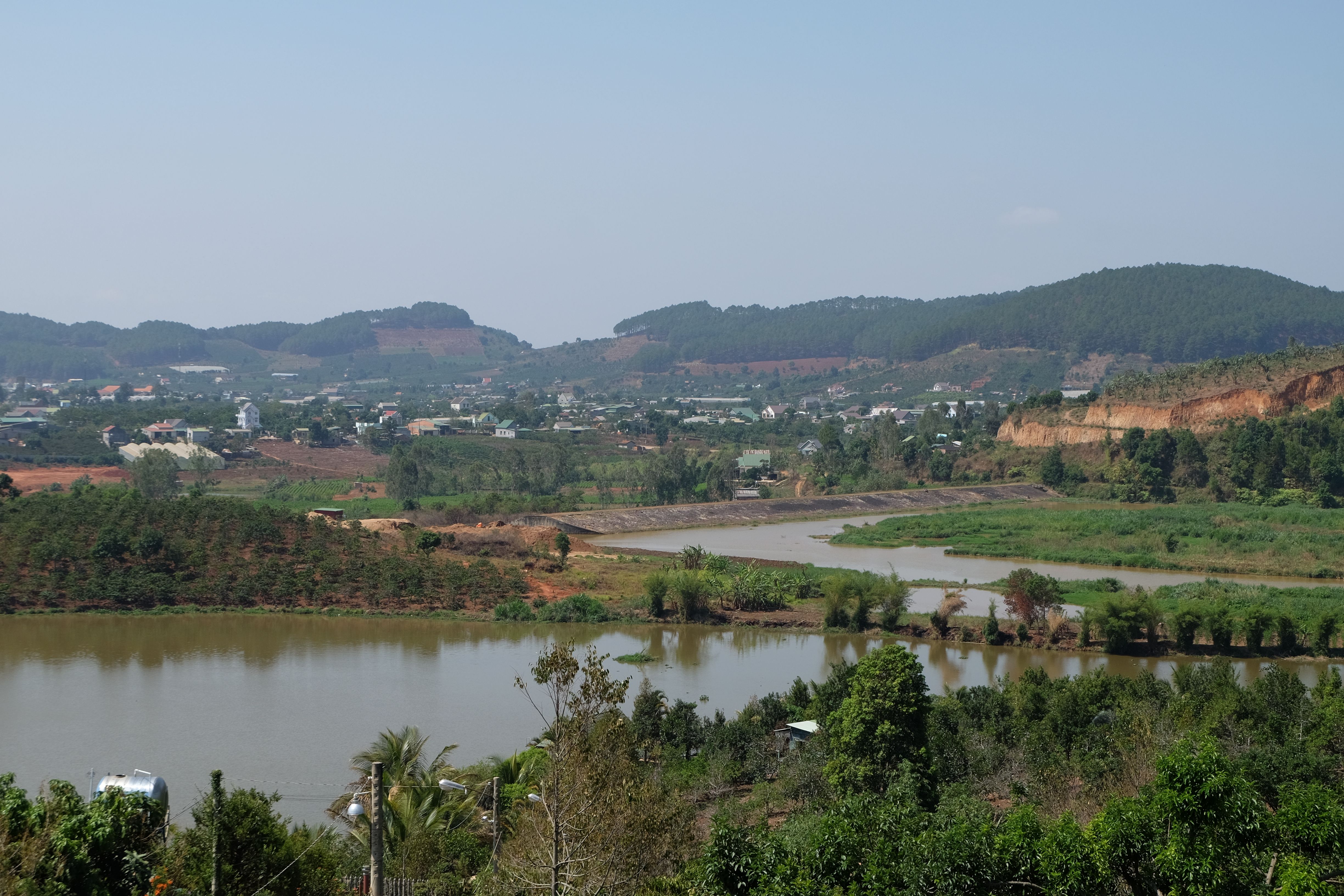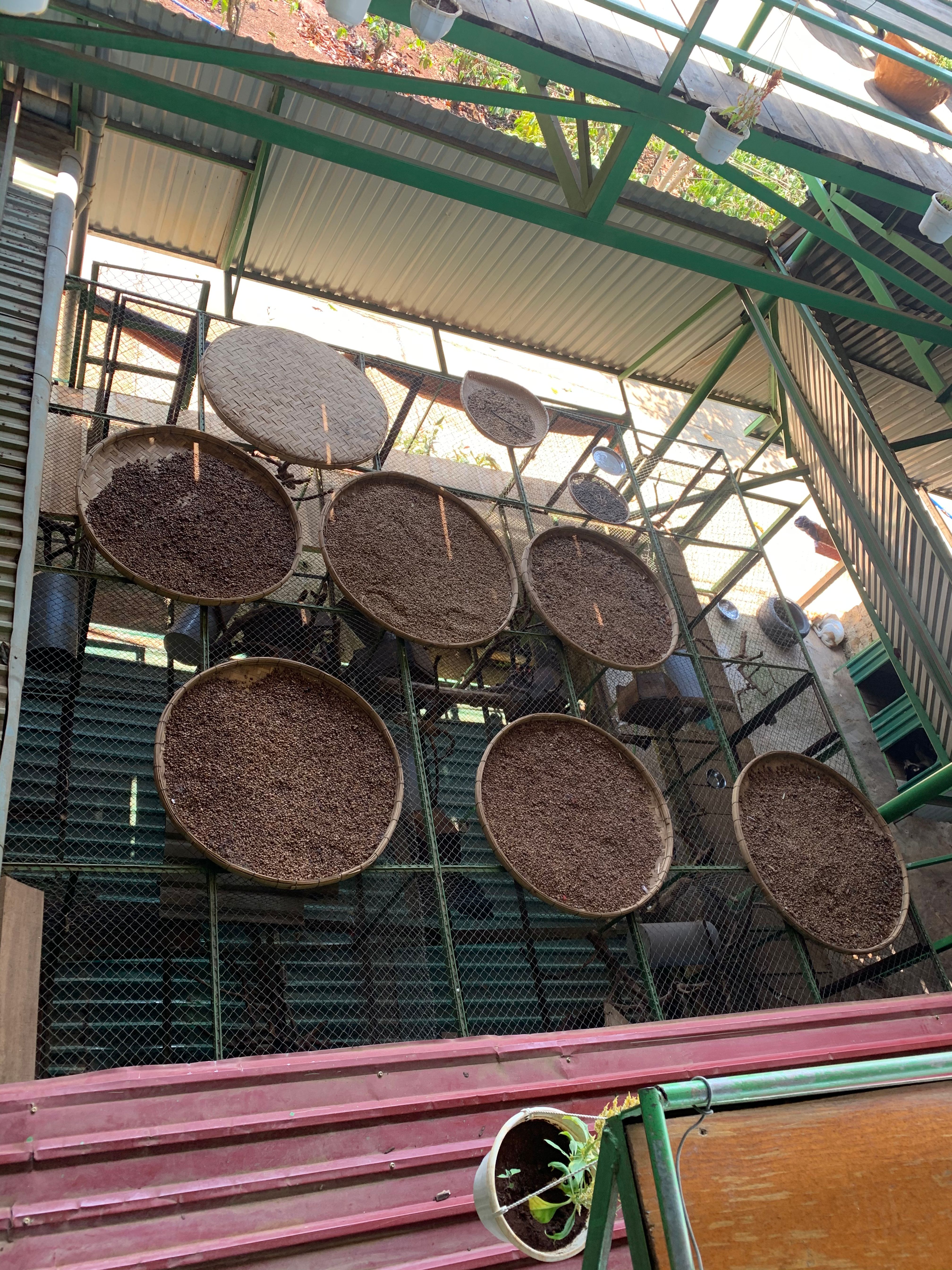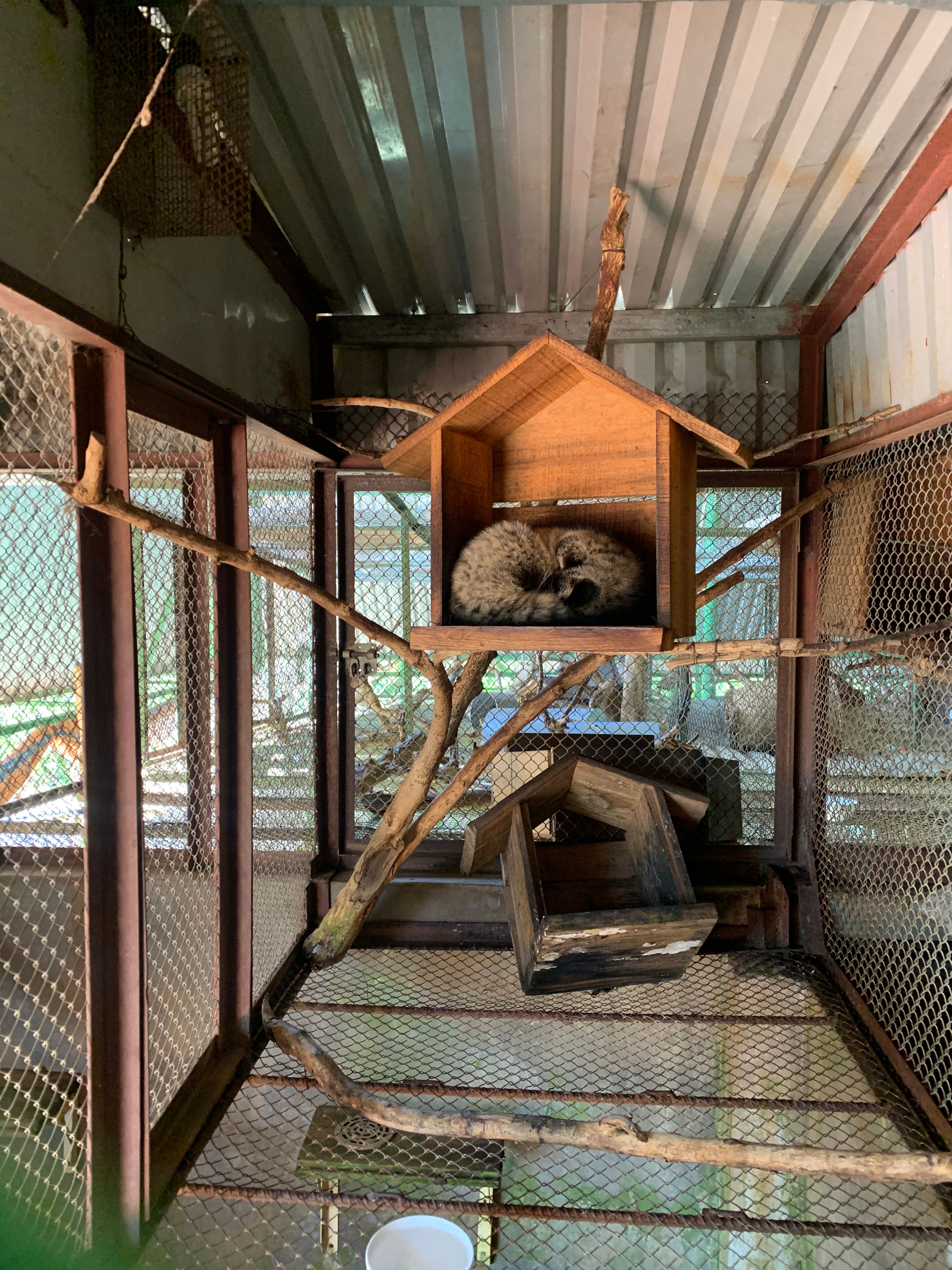 Cricket Farm
We visited the following Cricket Farm. For some reason there were quite a few other caged animals there. The crickets weren't that bad… taste-wise.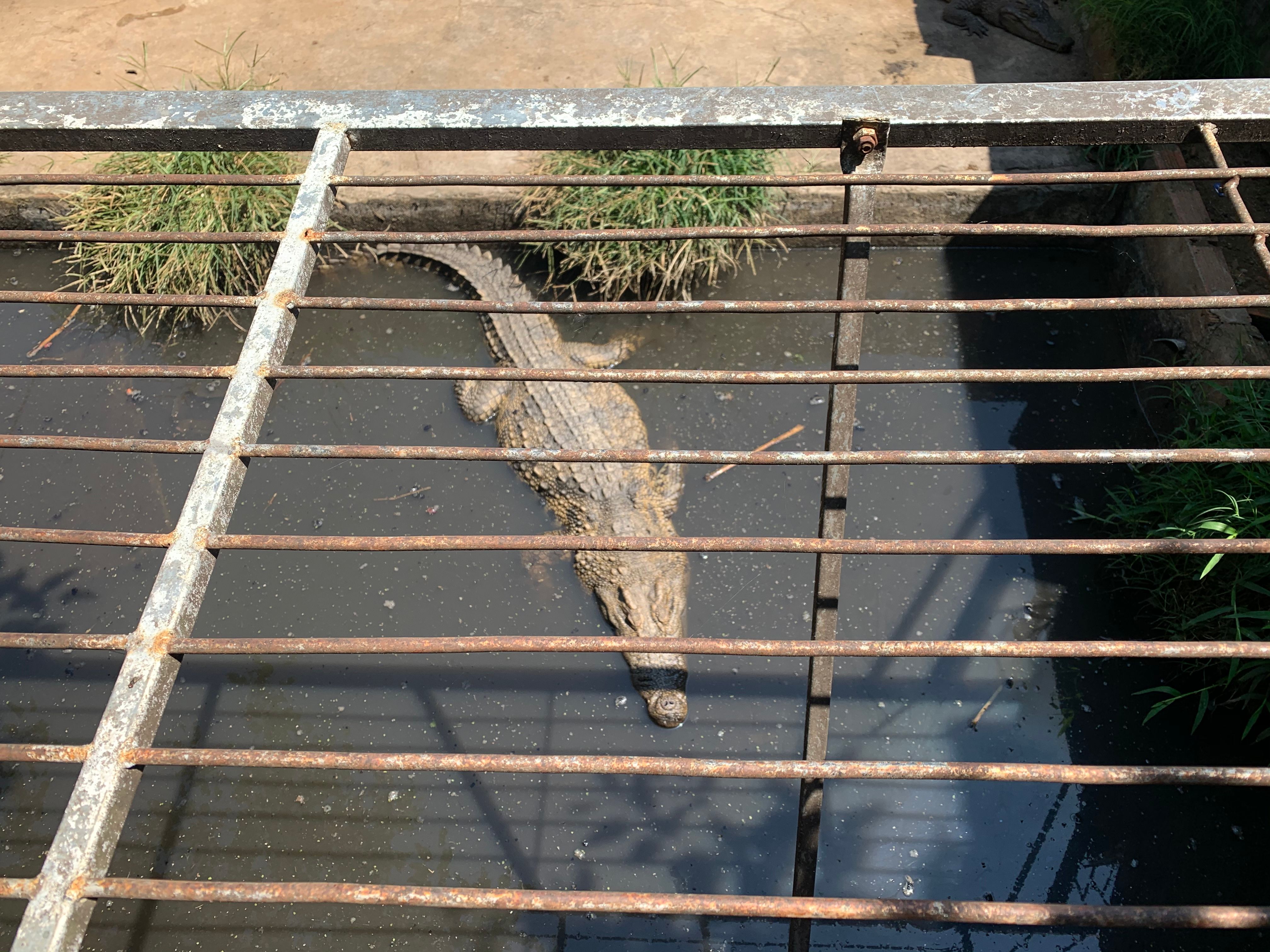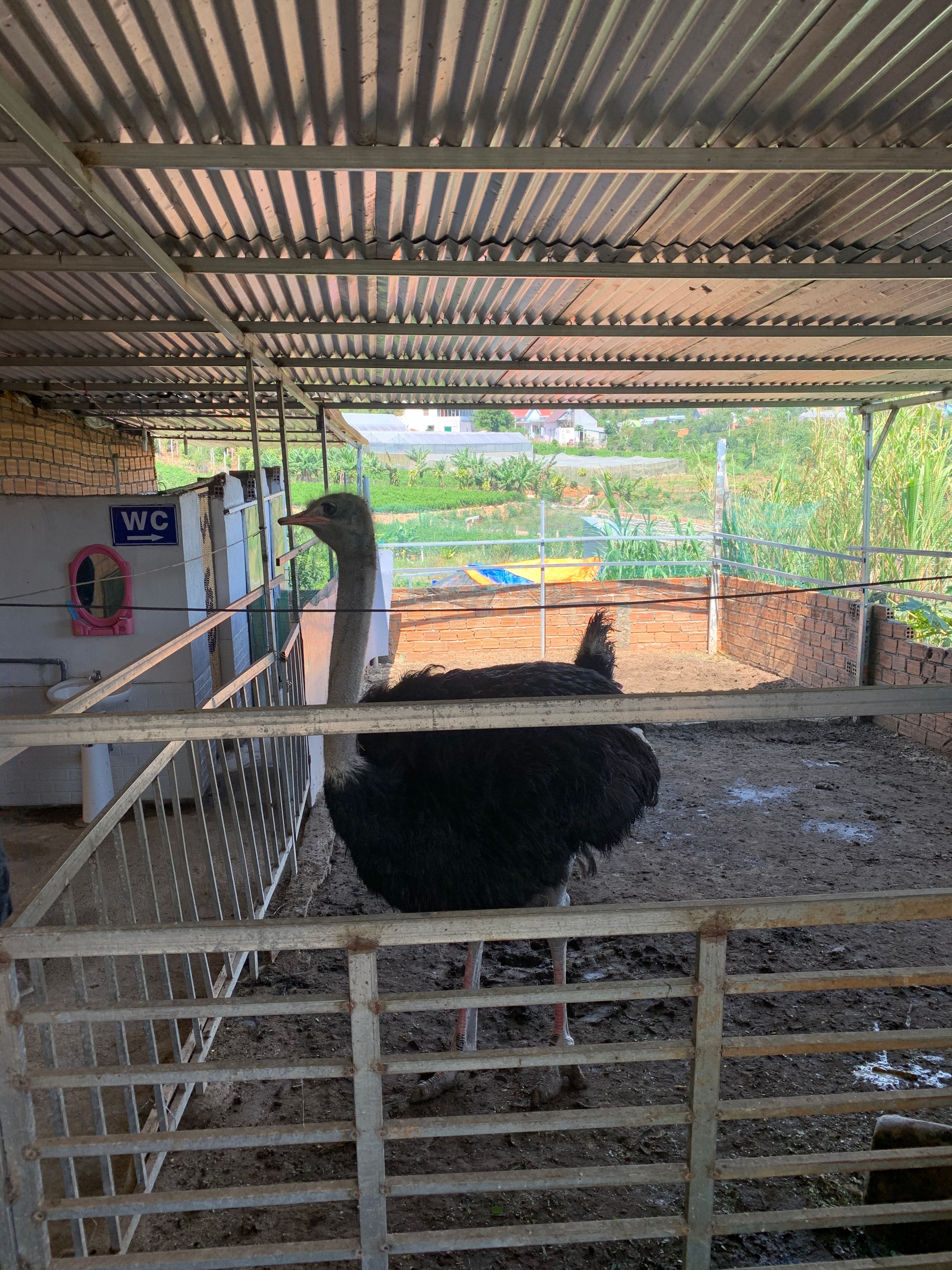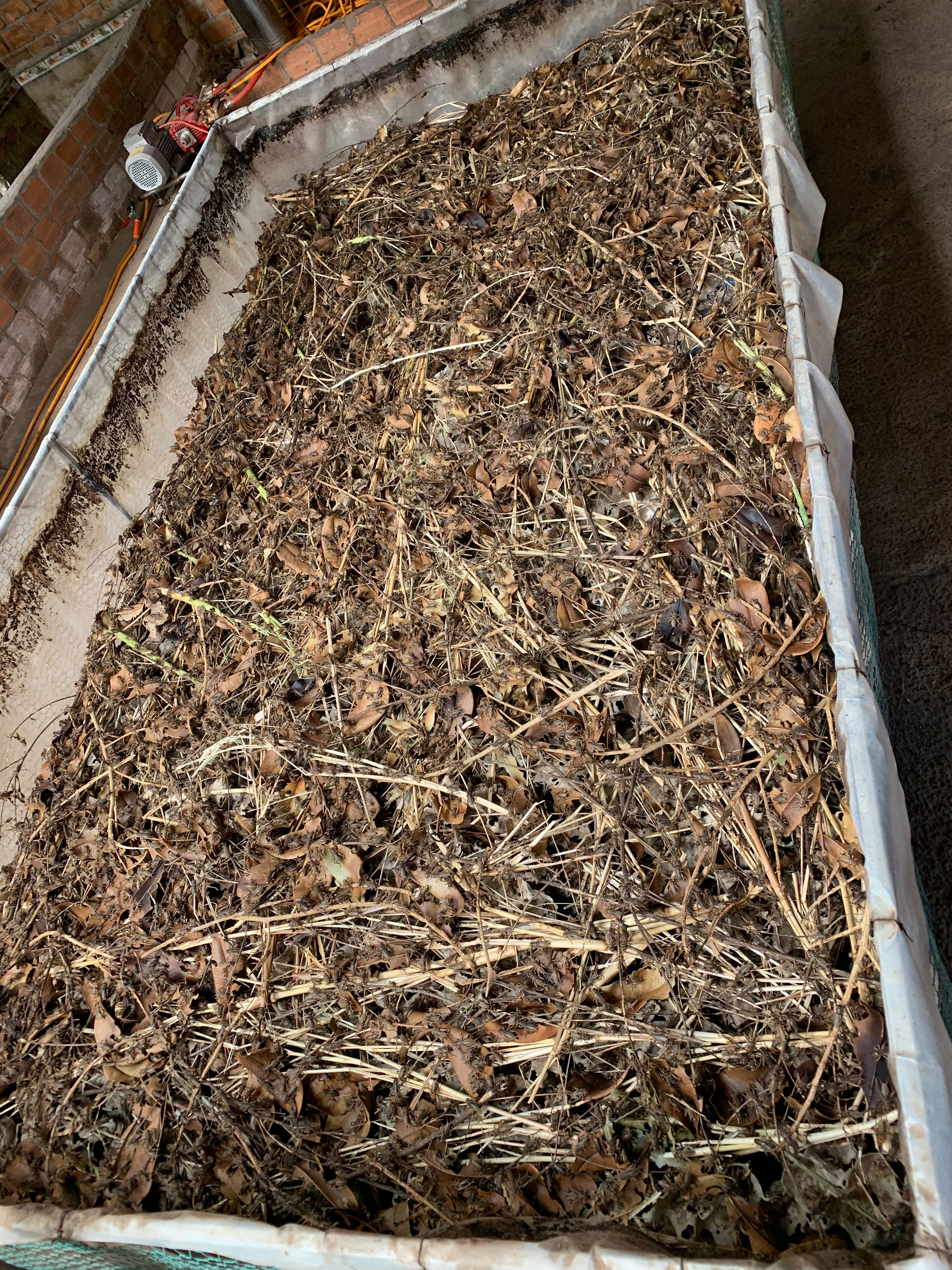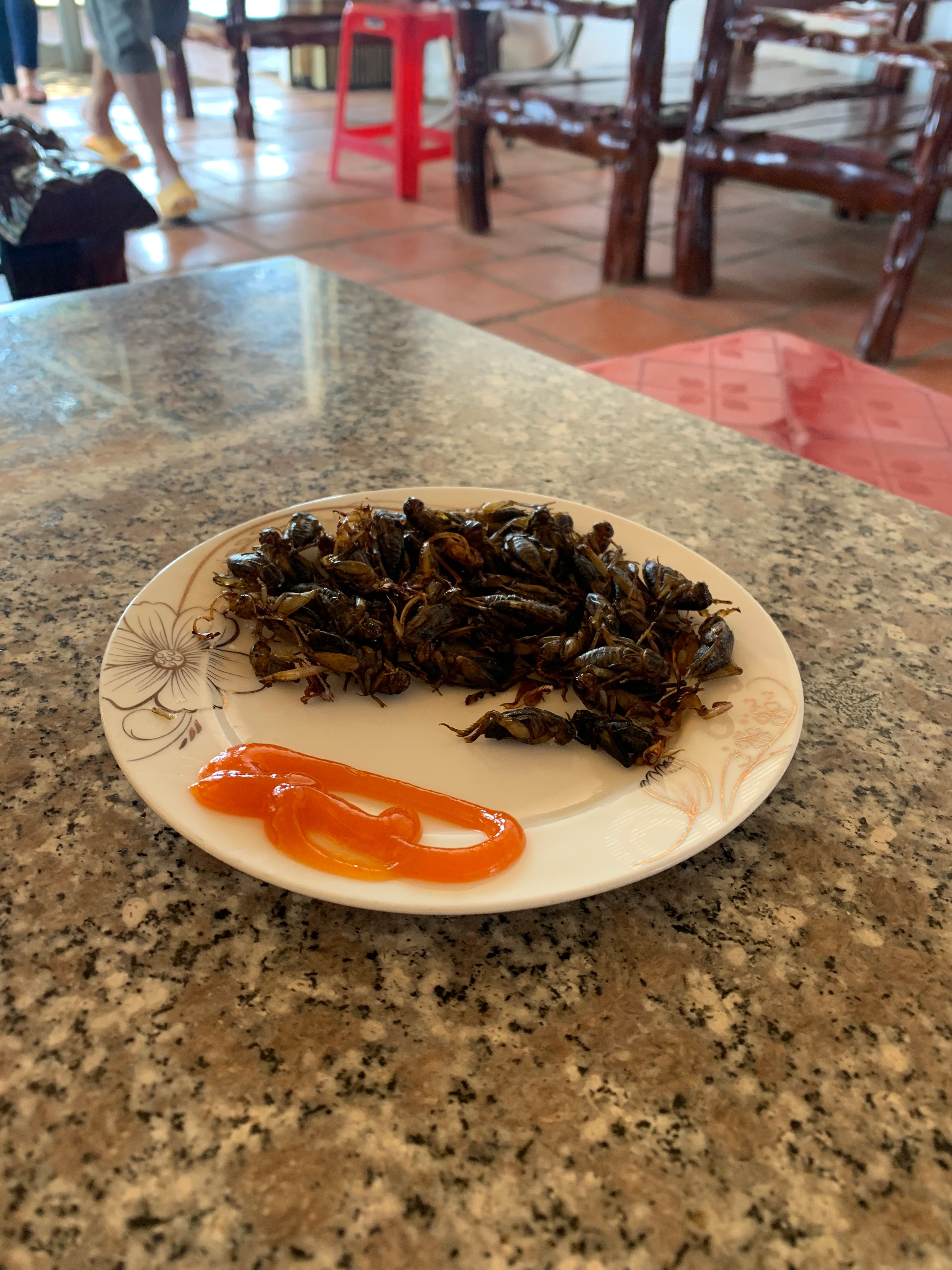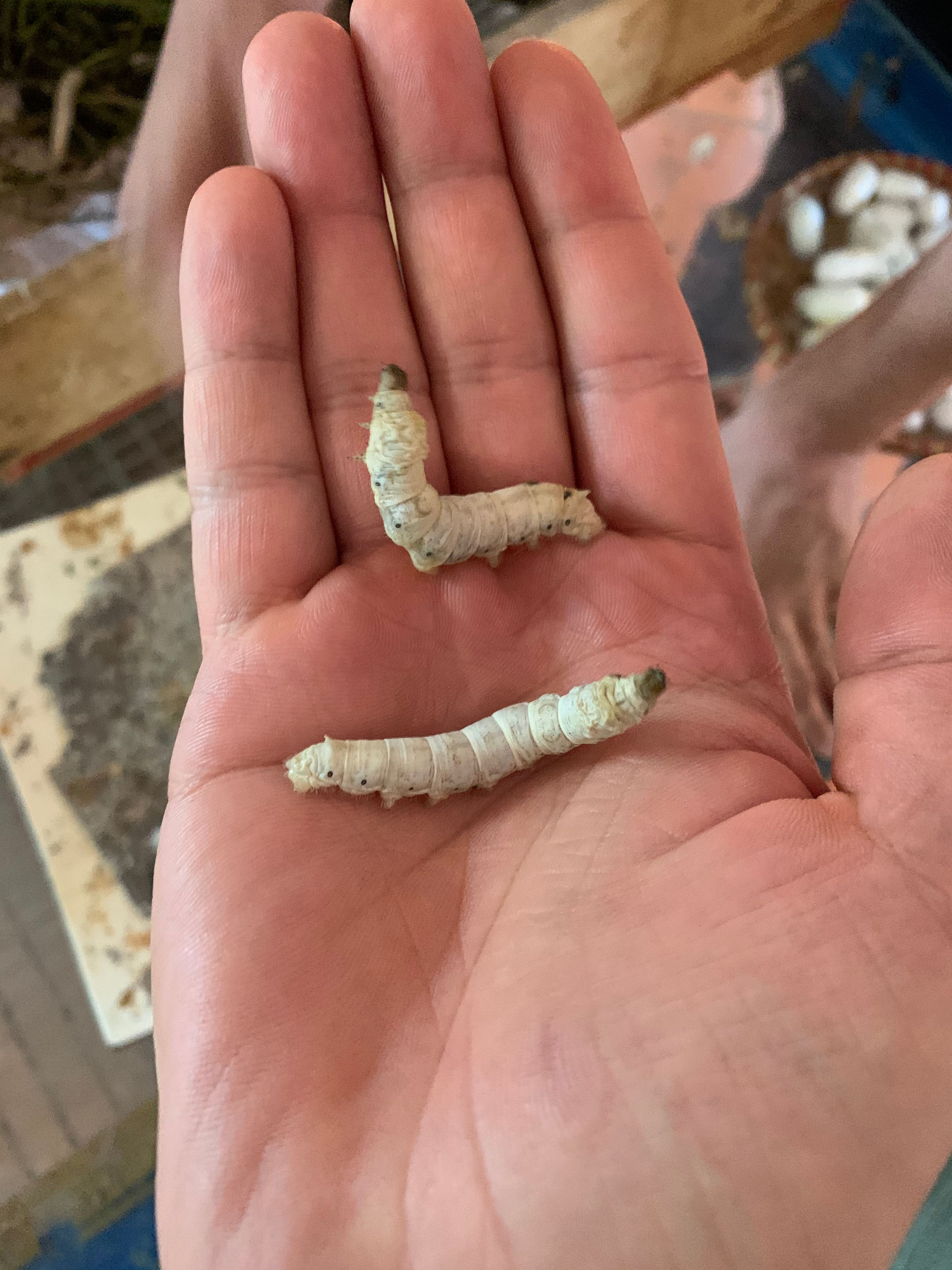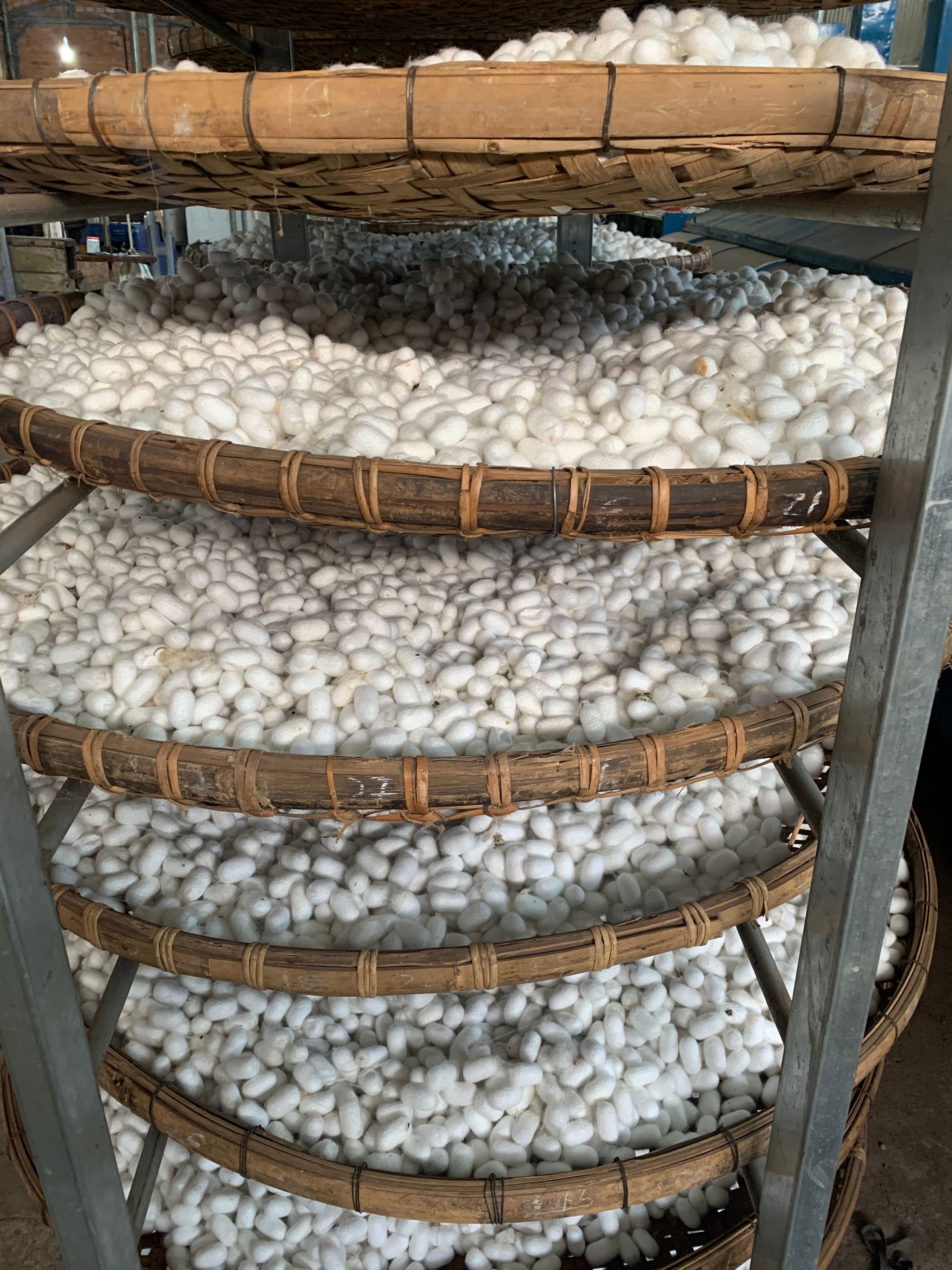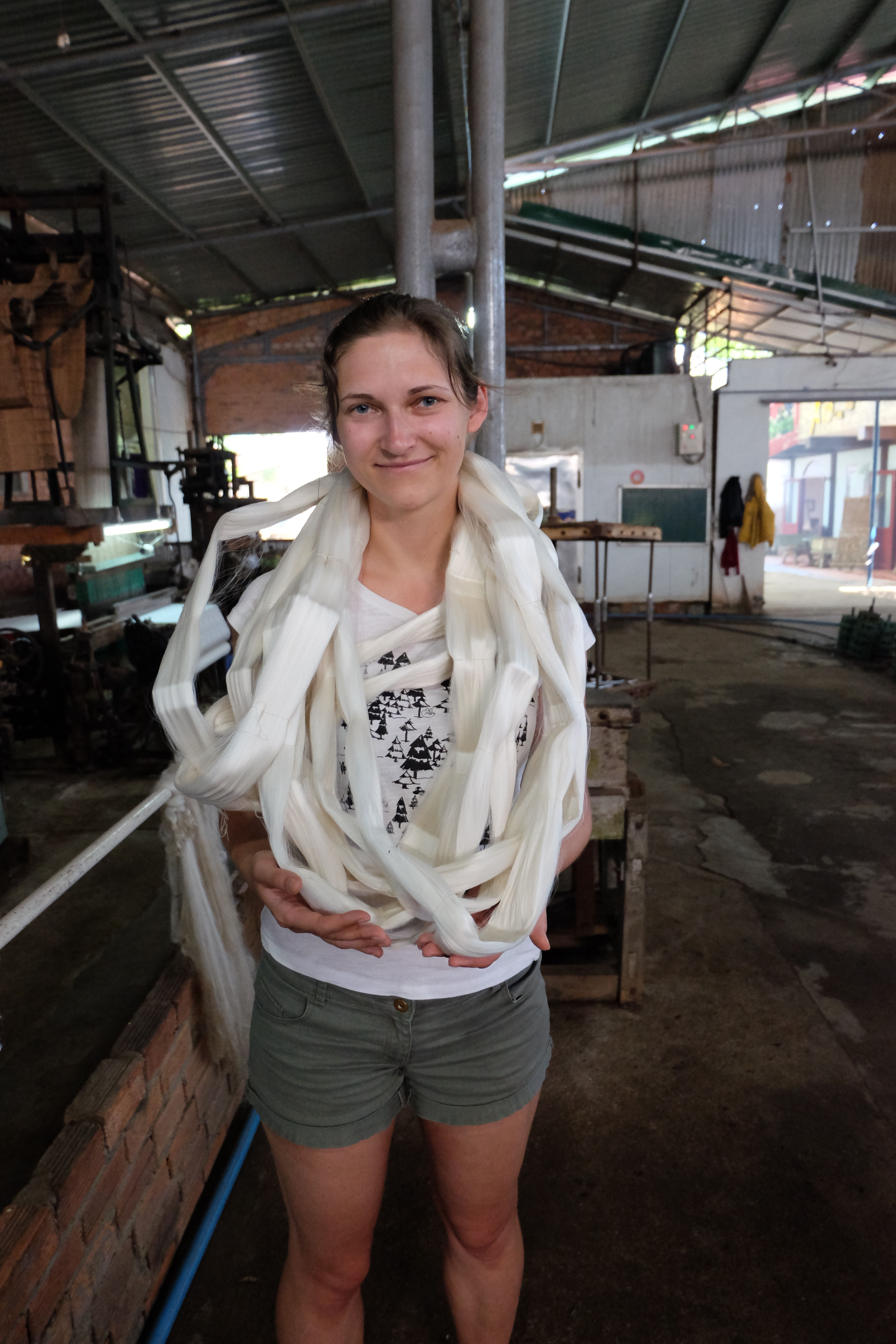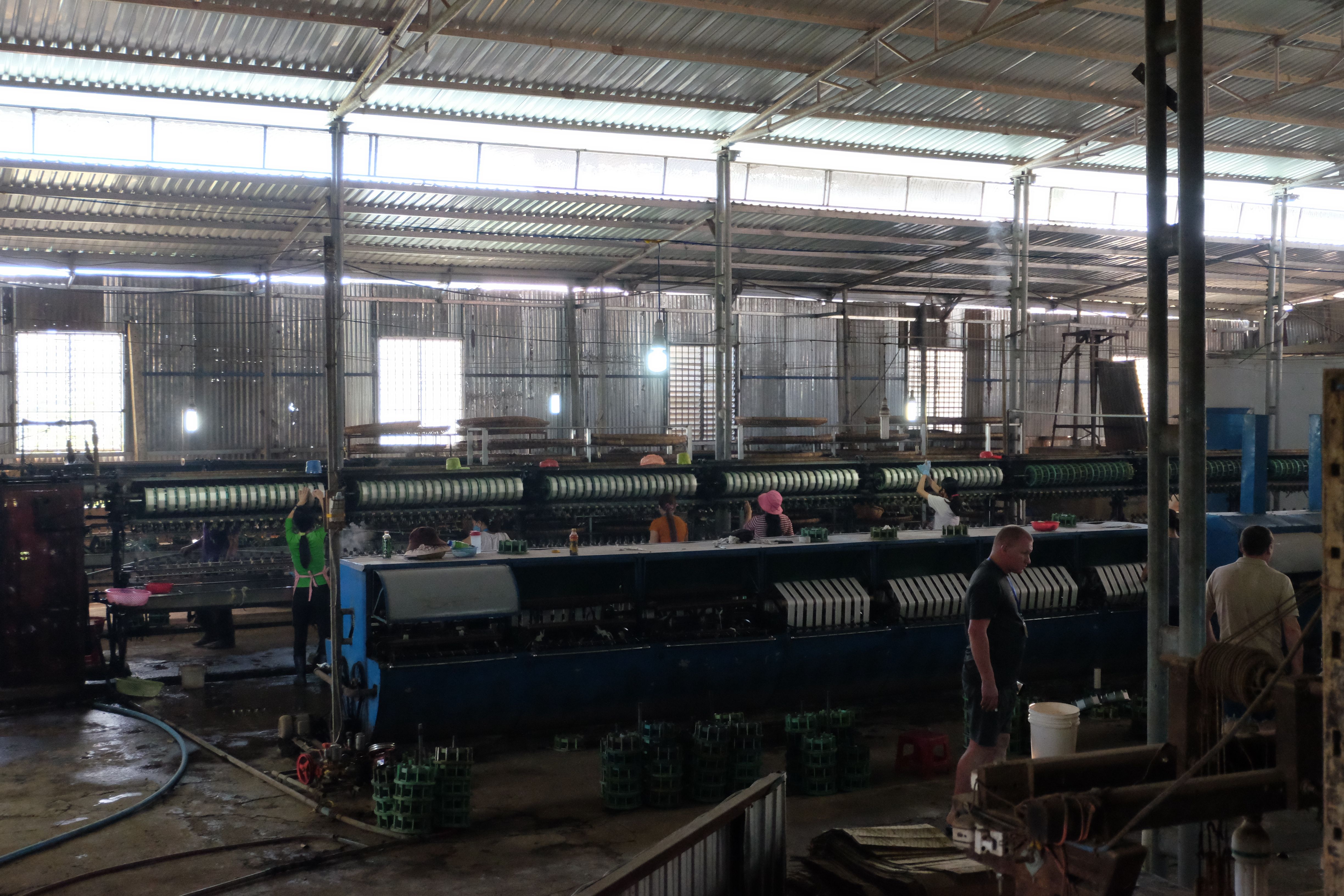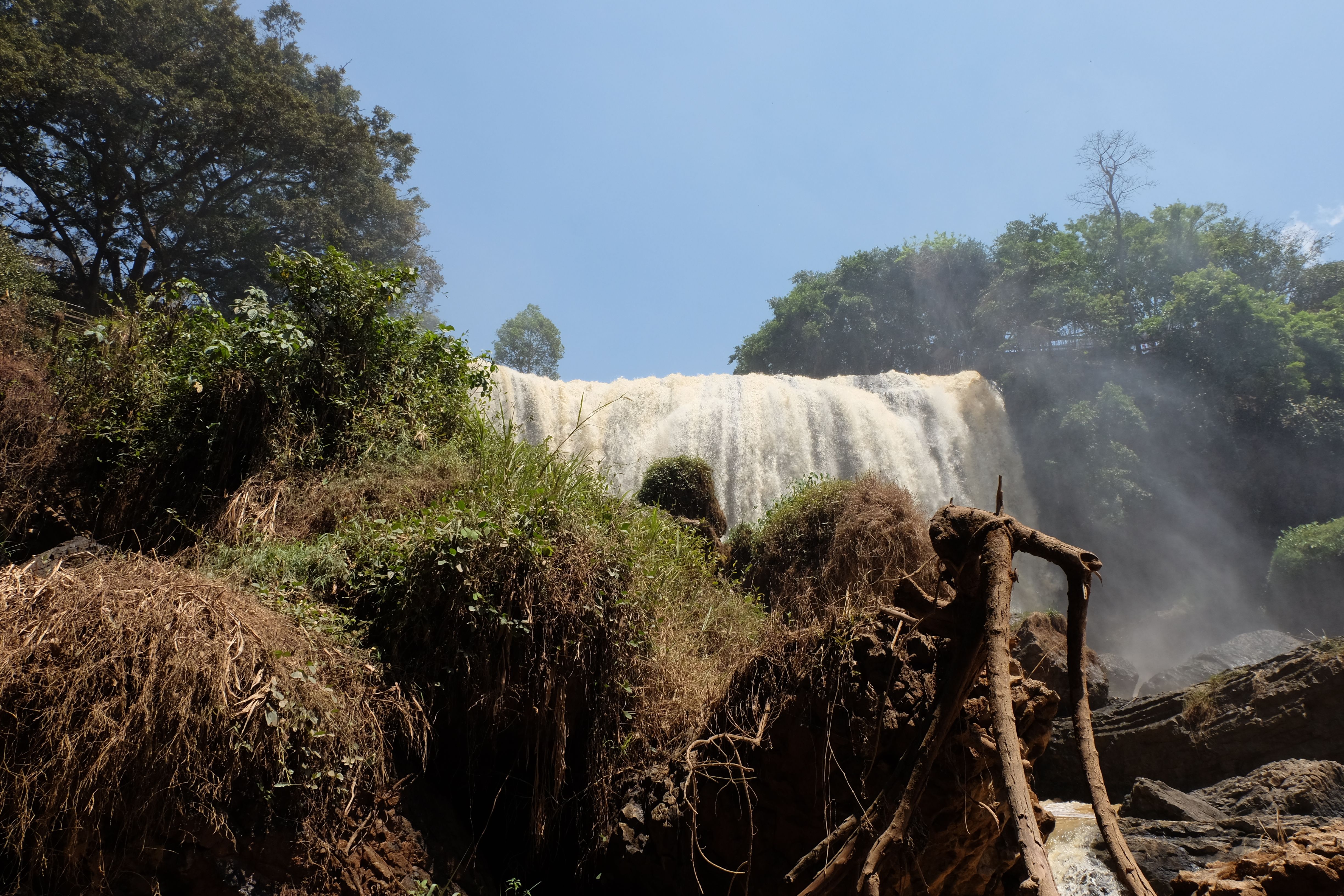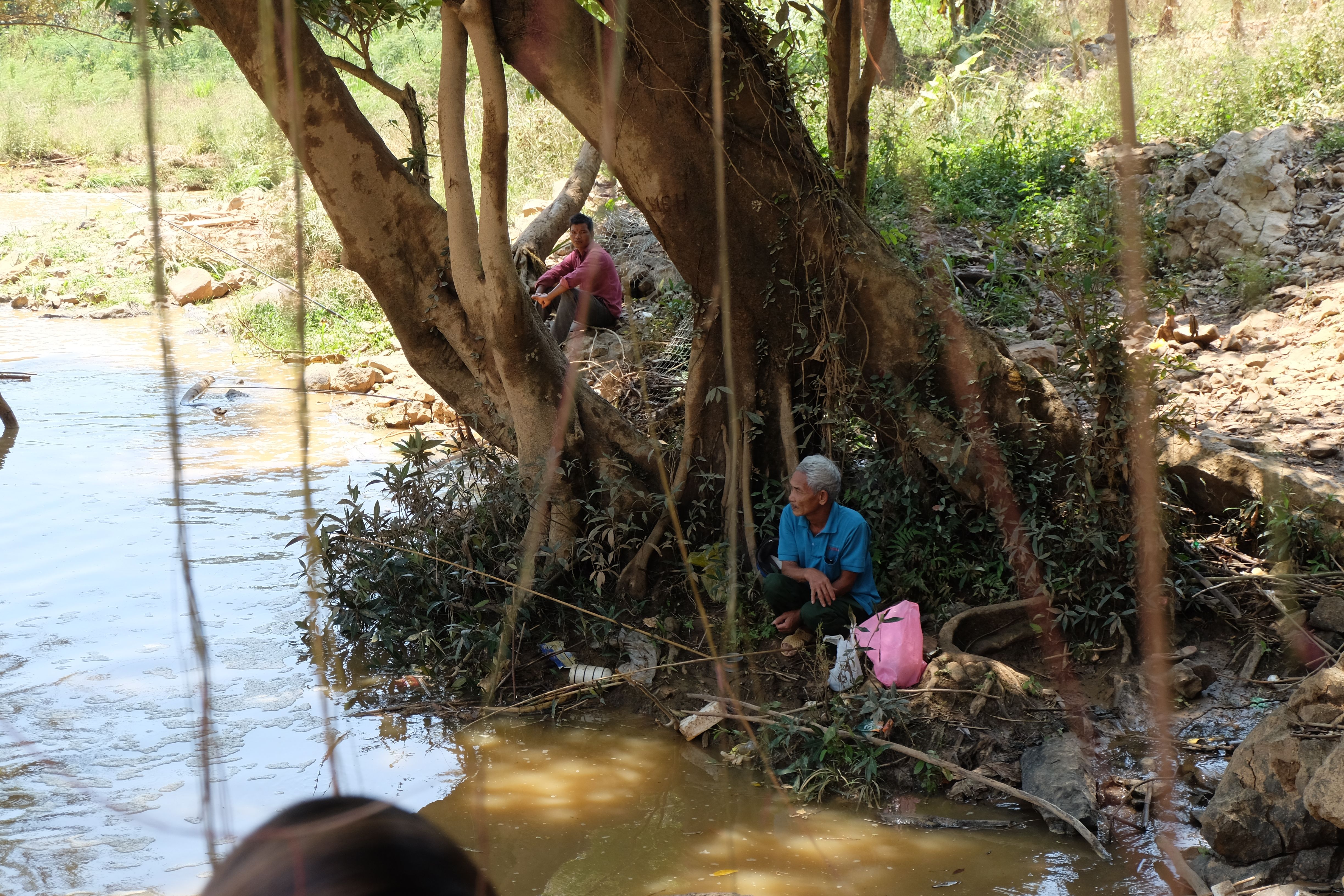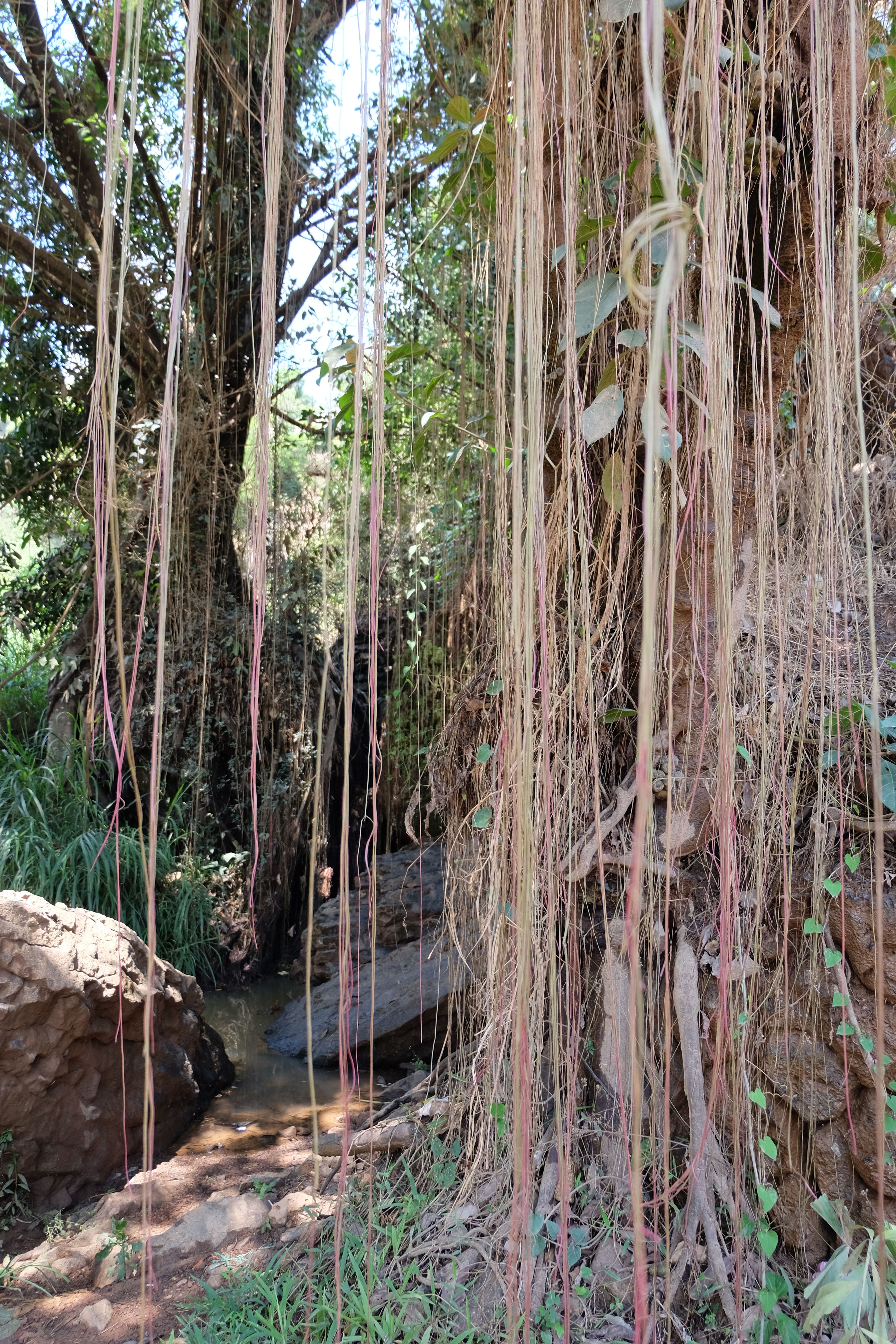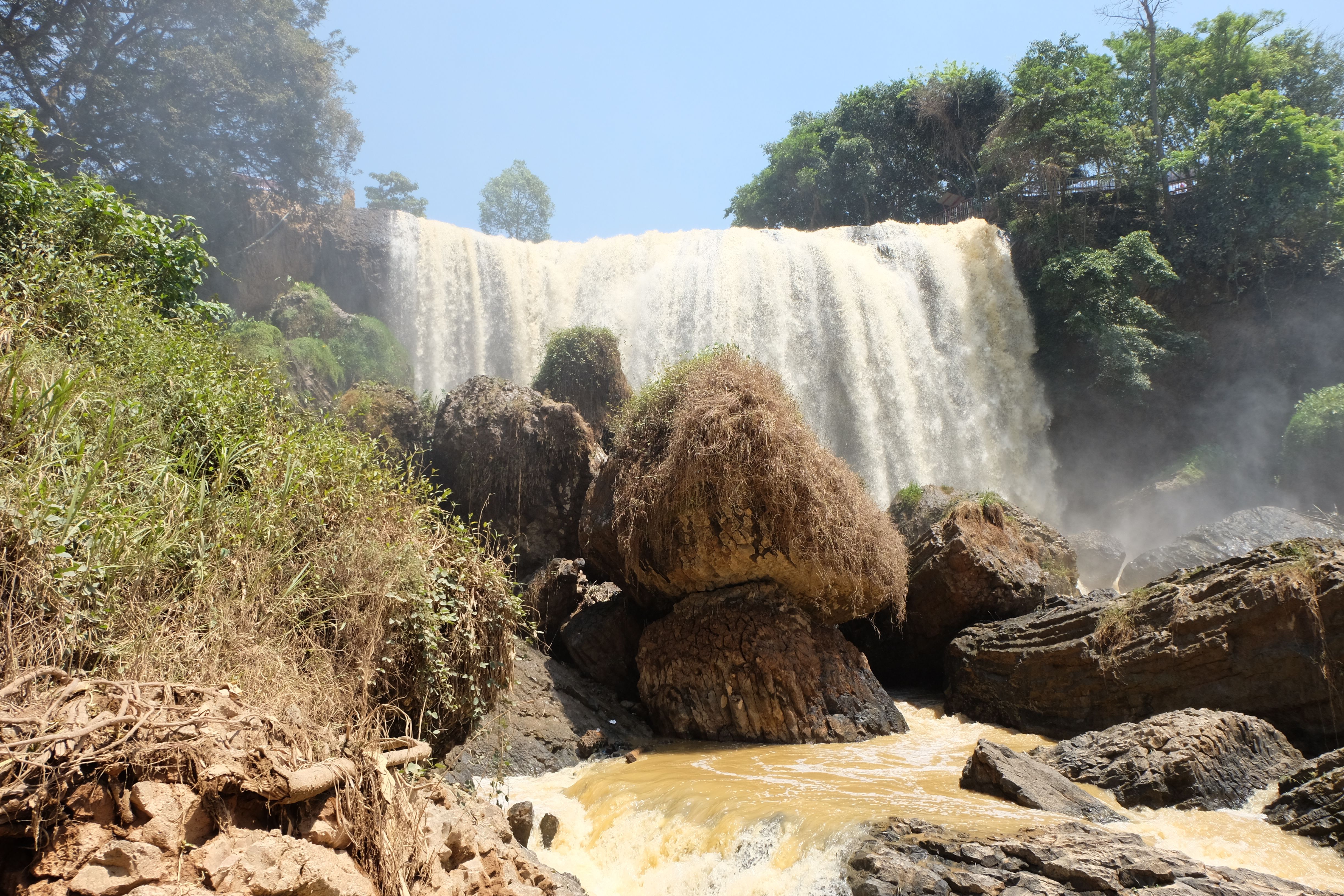 Impressively big statue. Near the Elephant's Waterfall.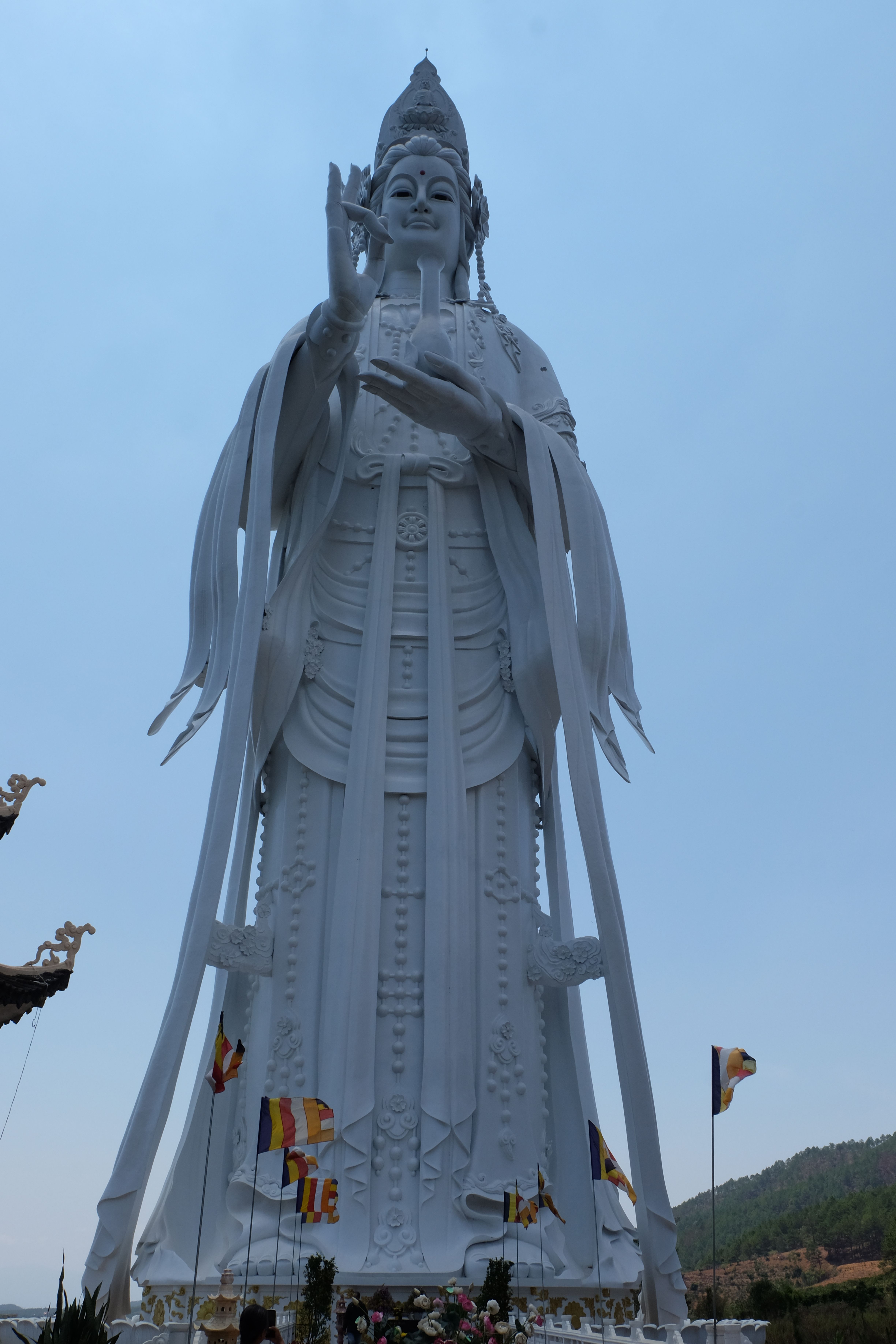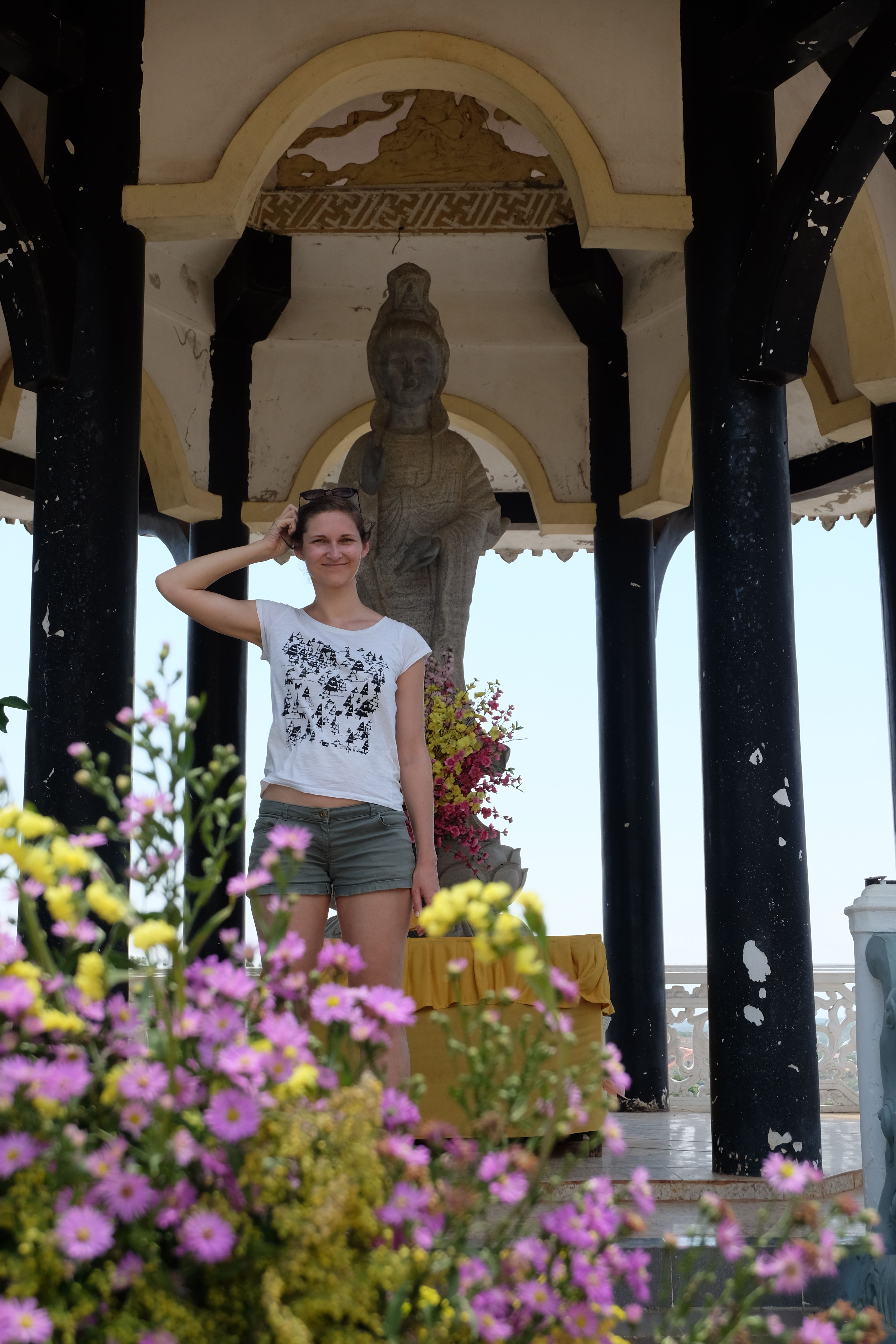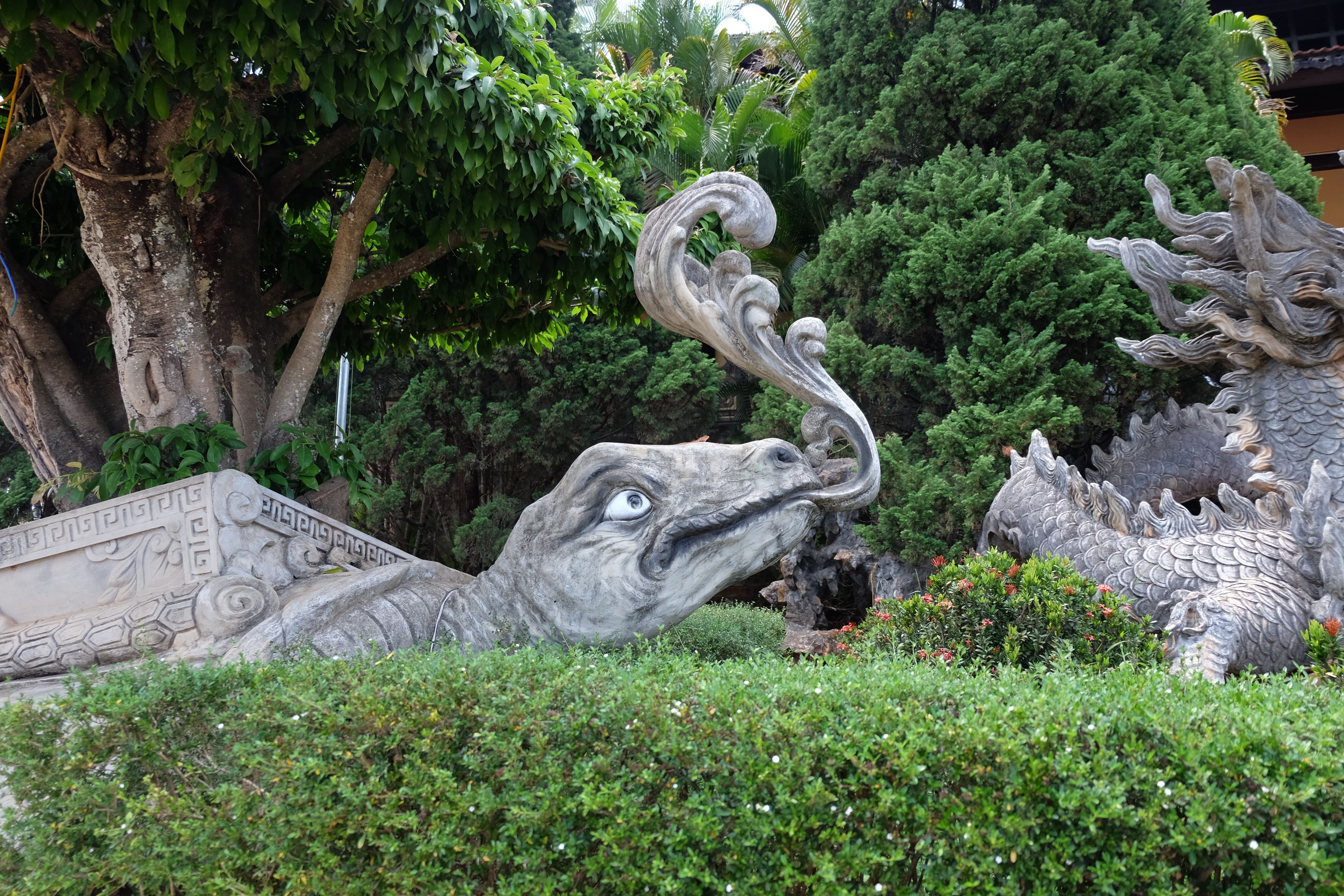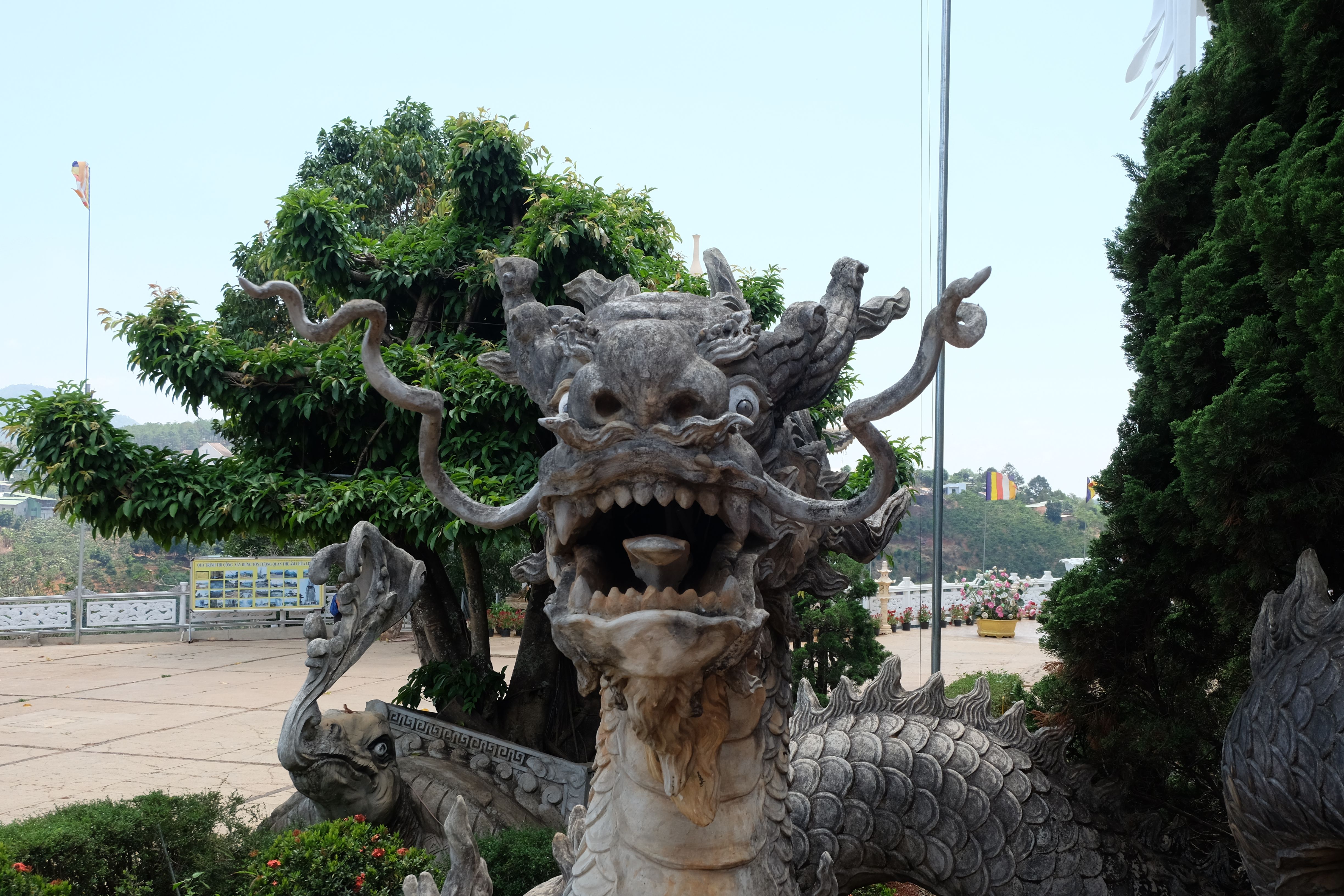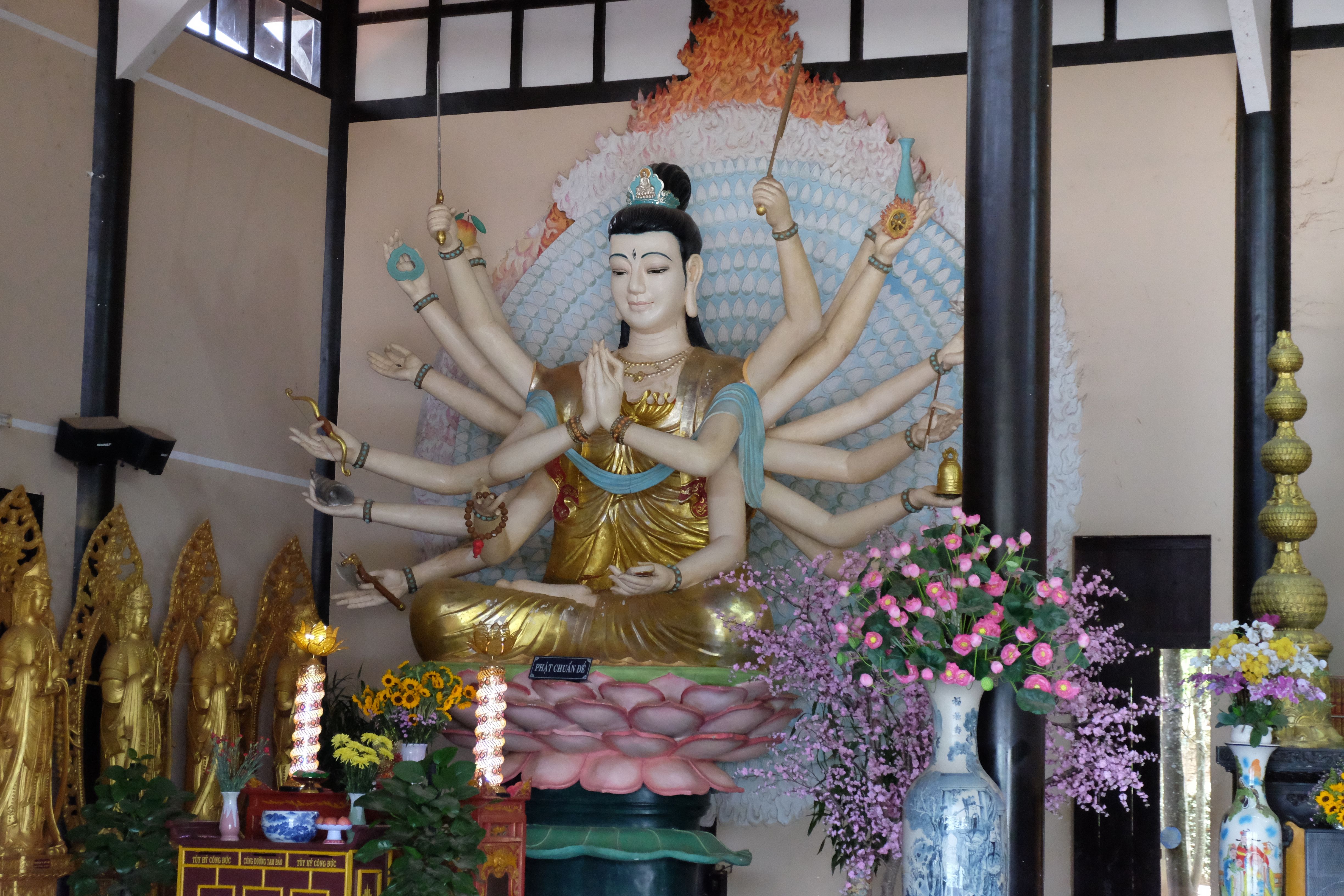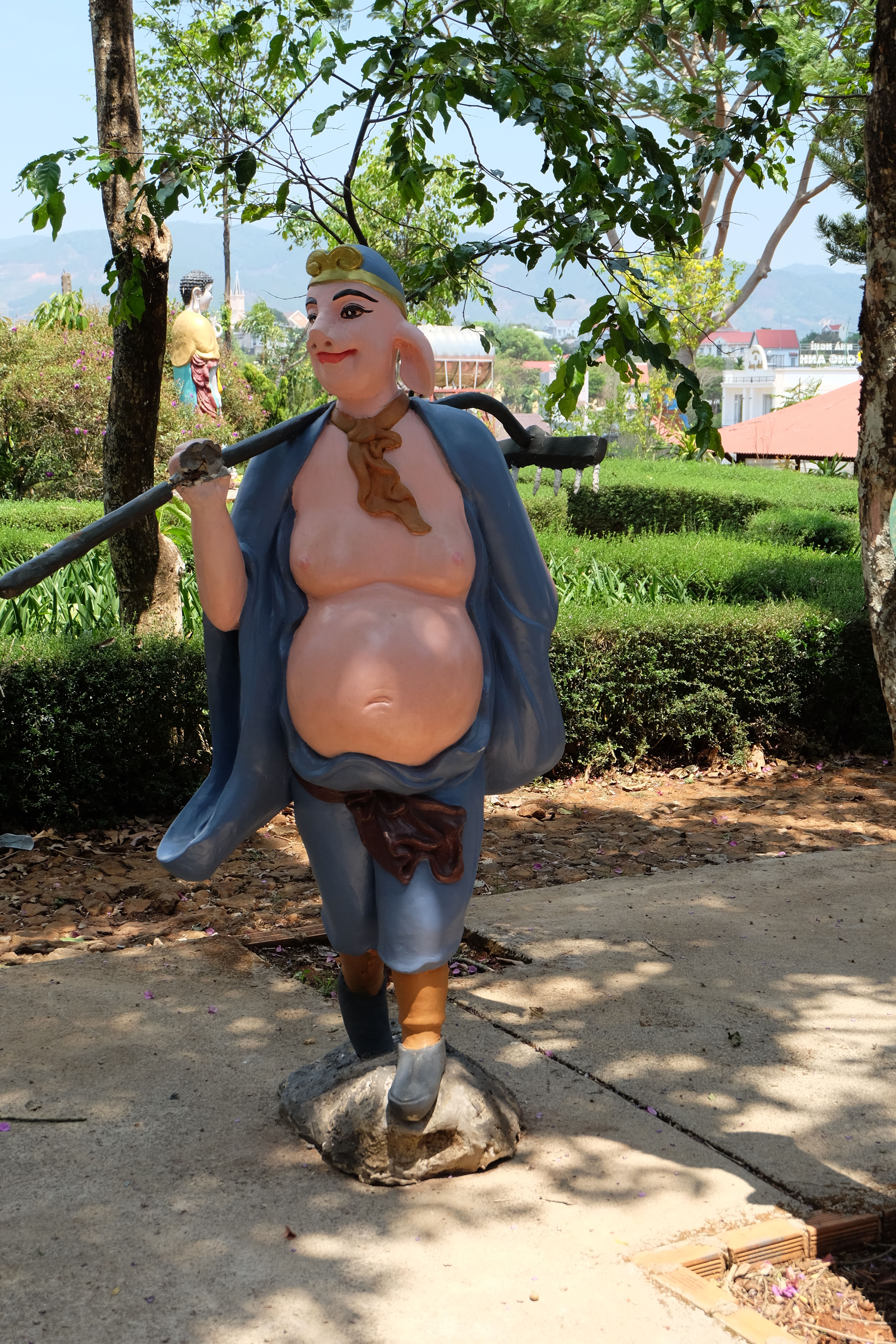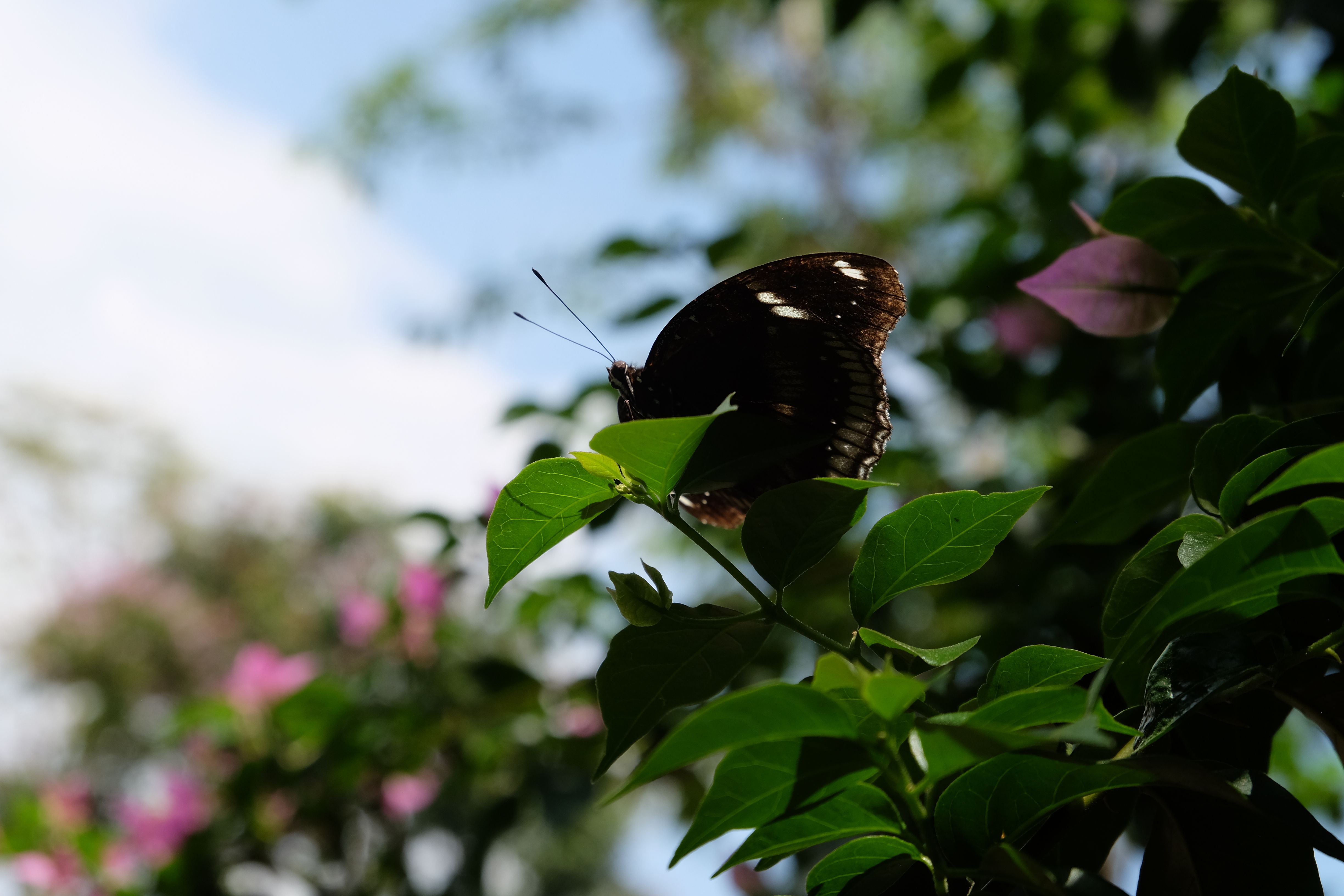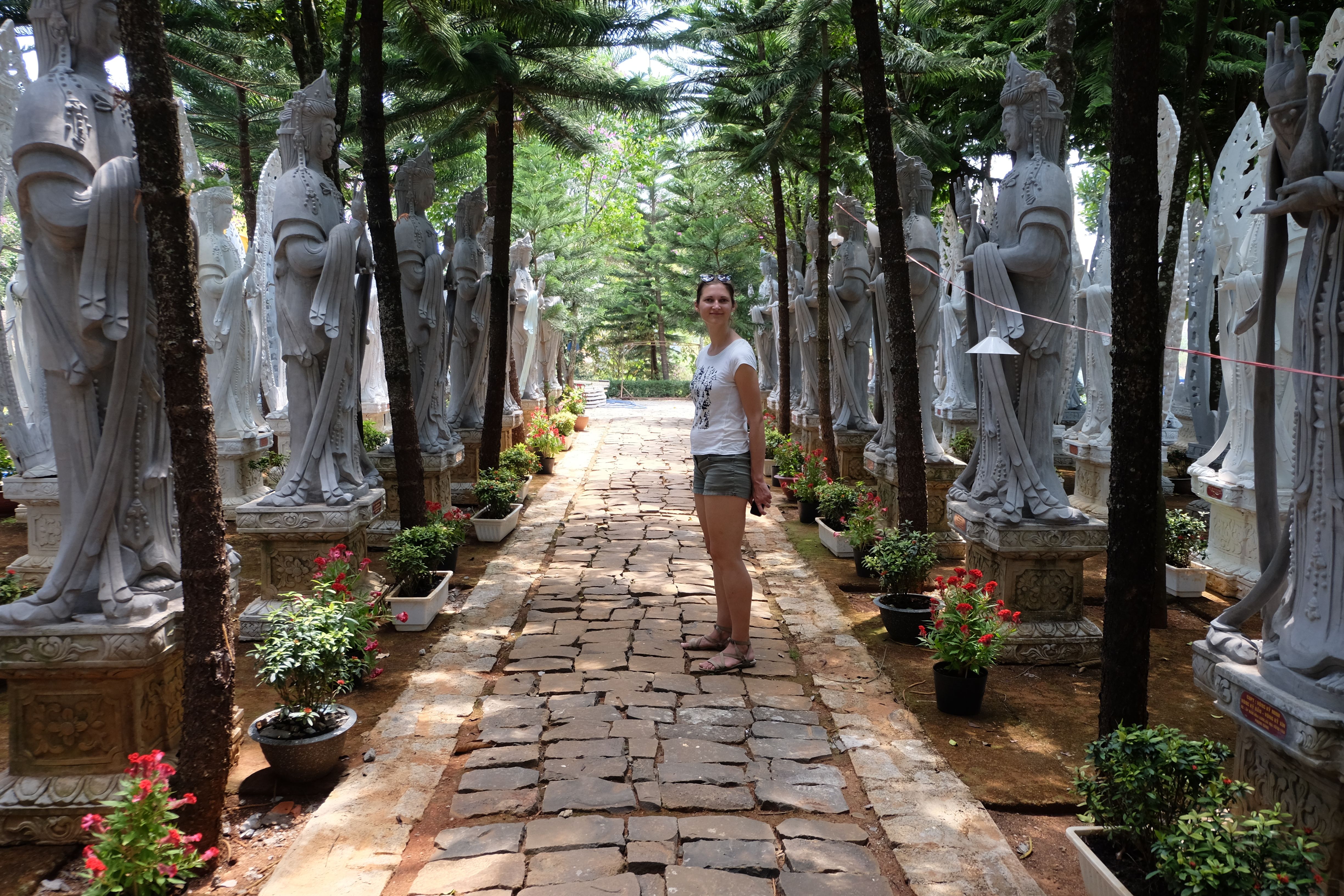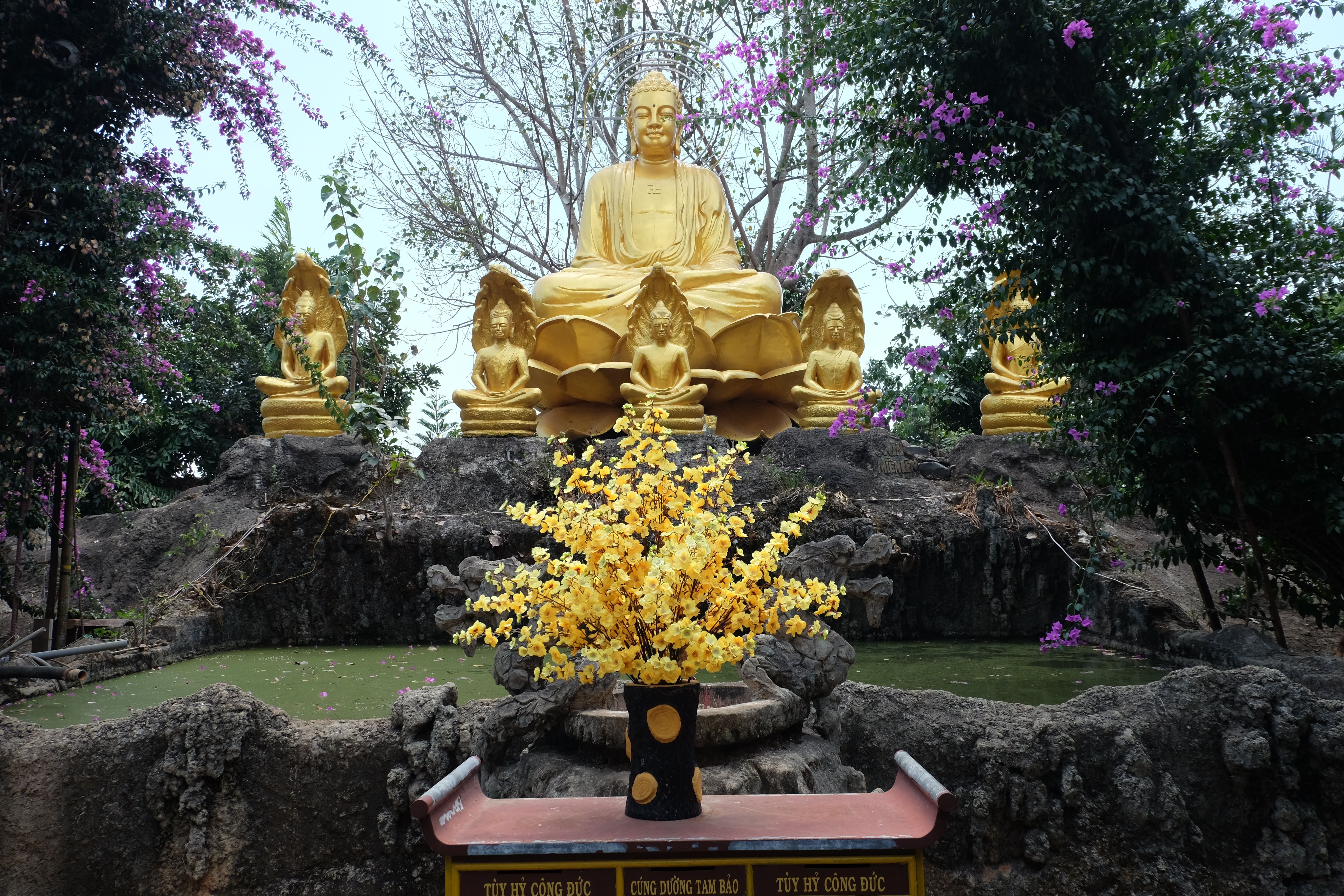 Mushroom Farm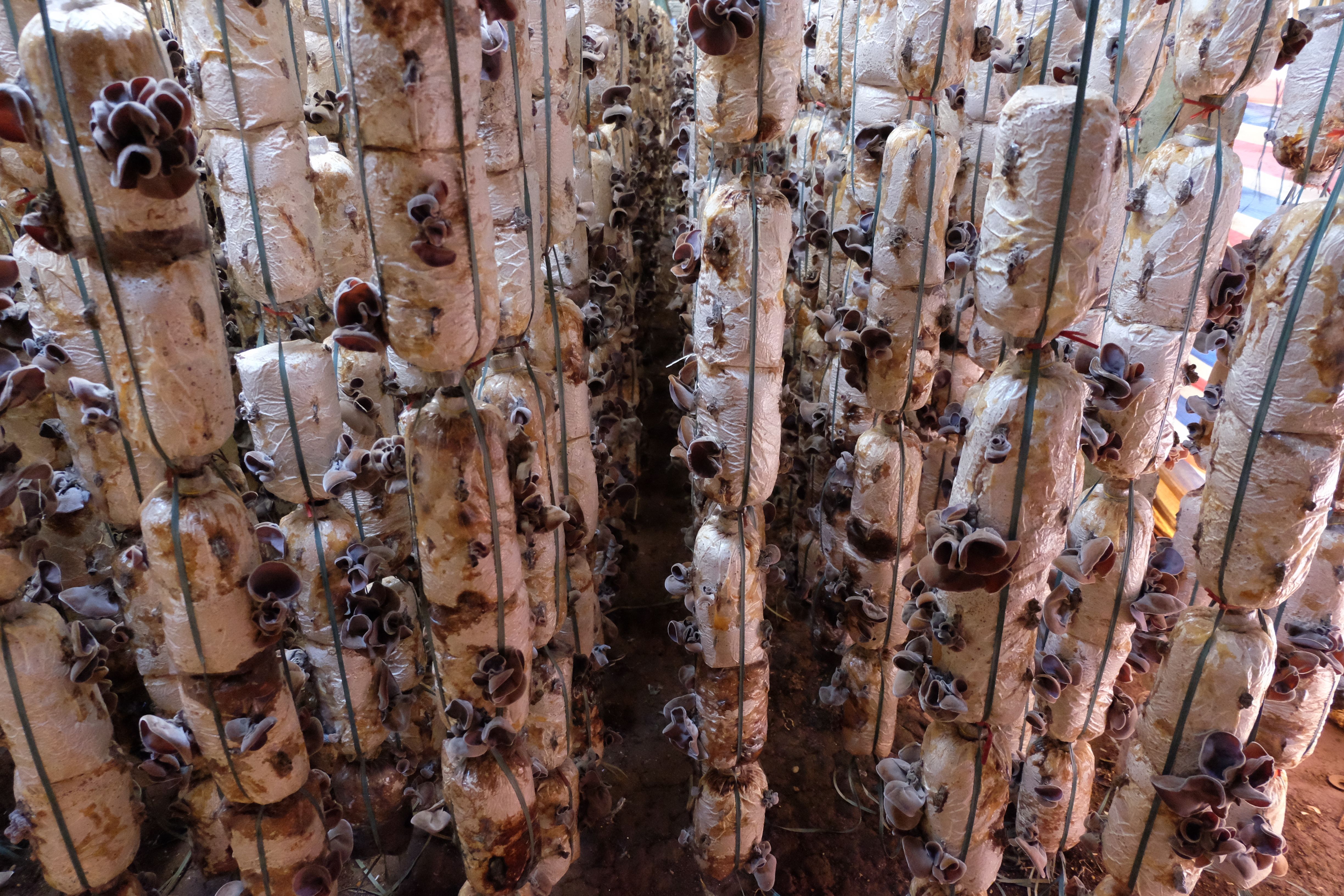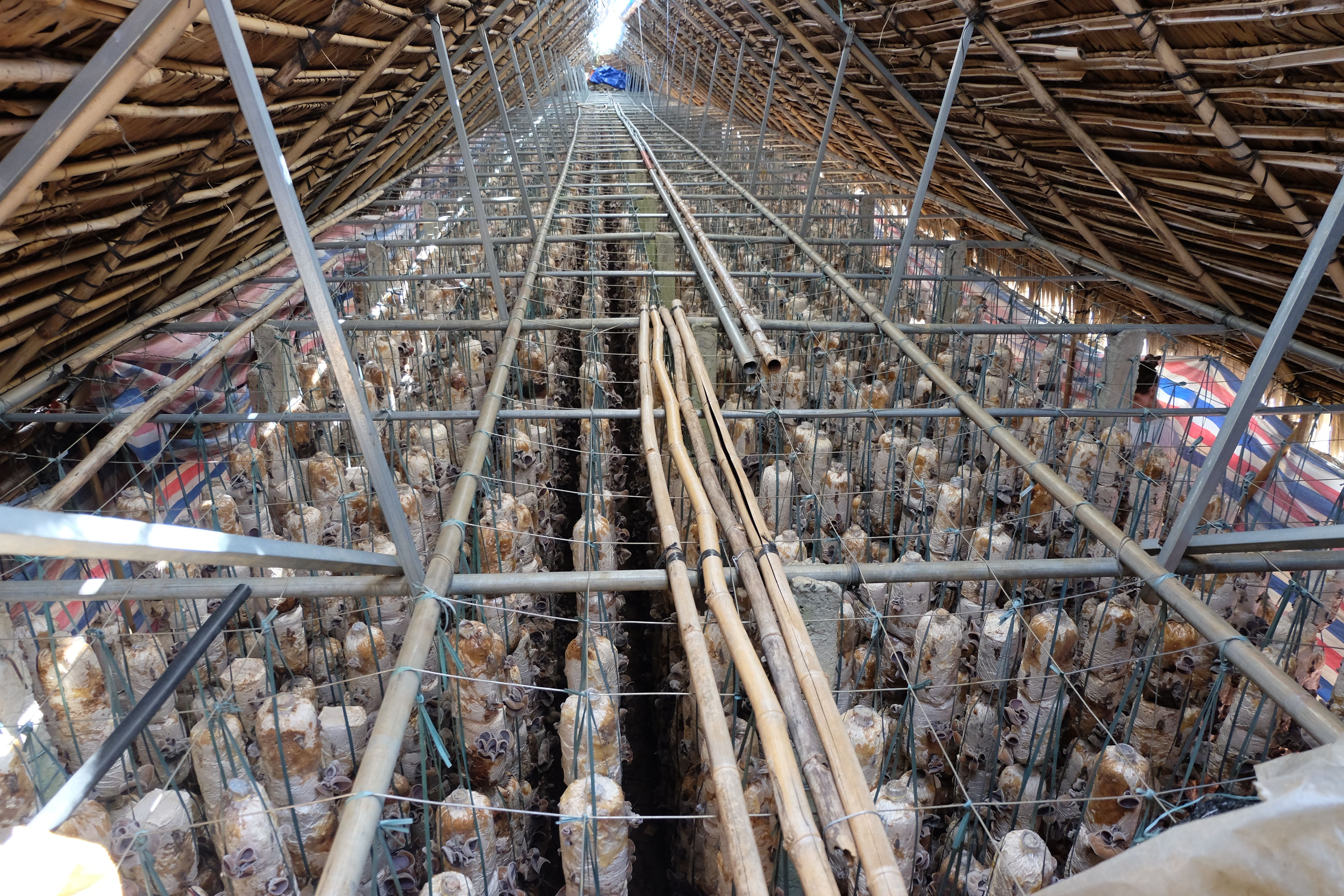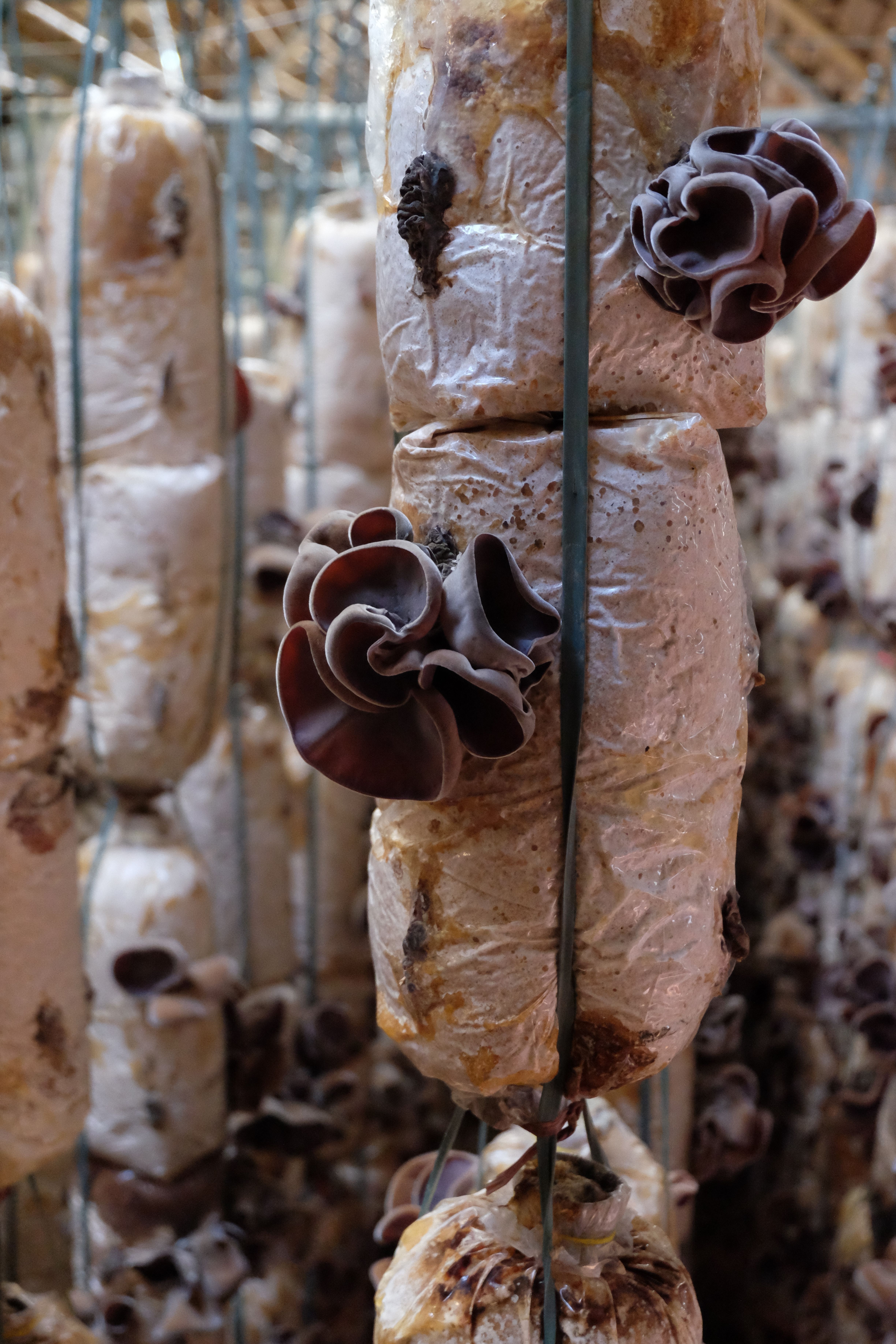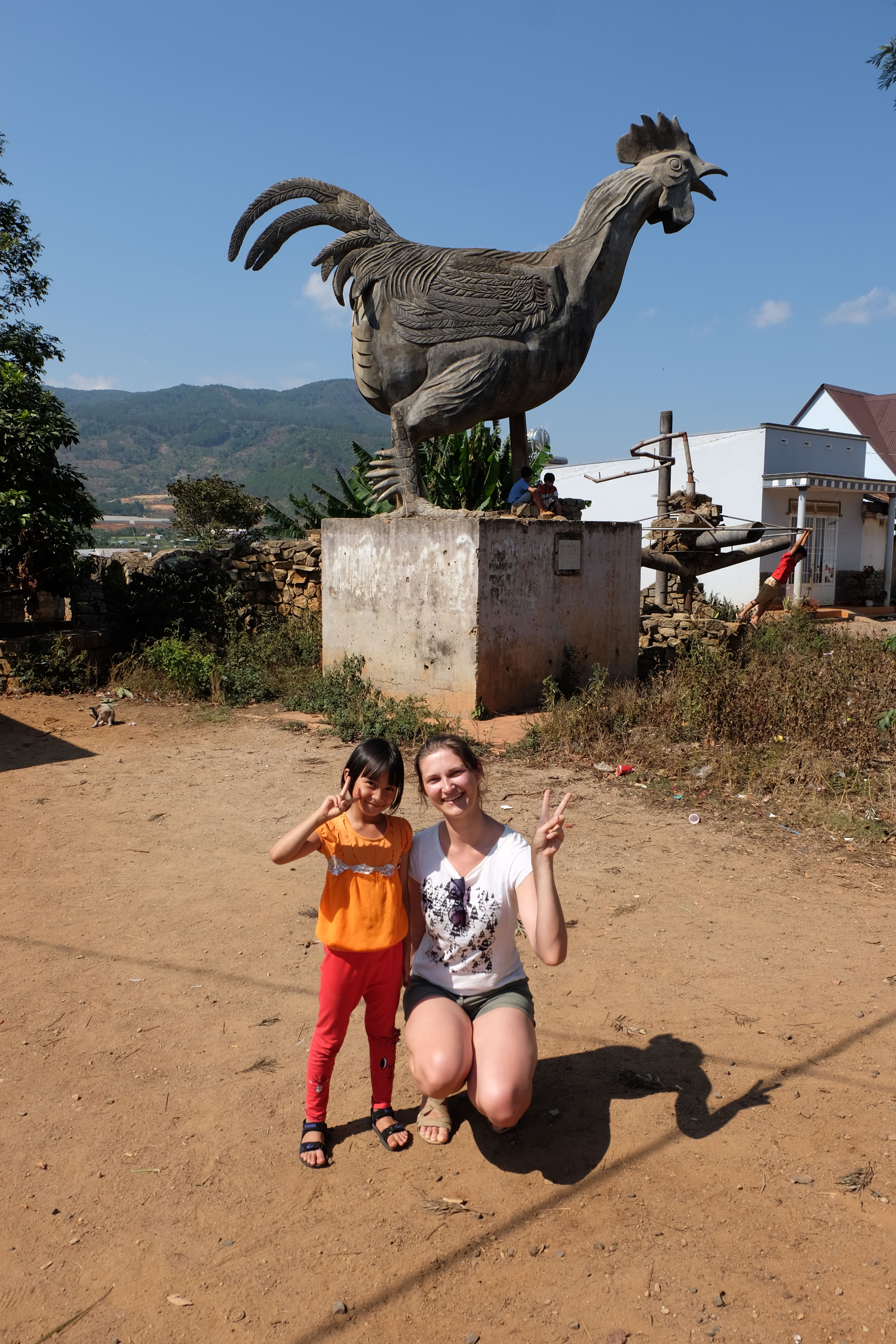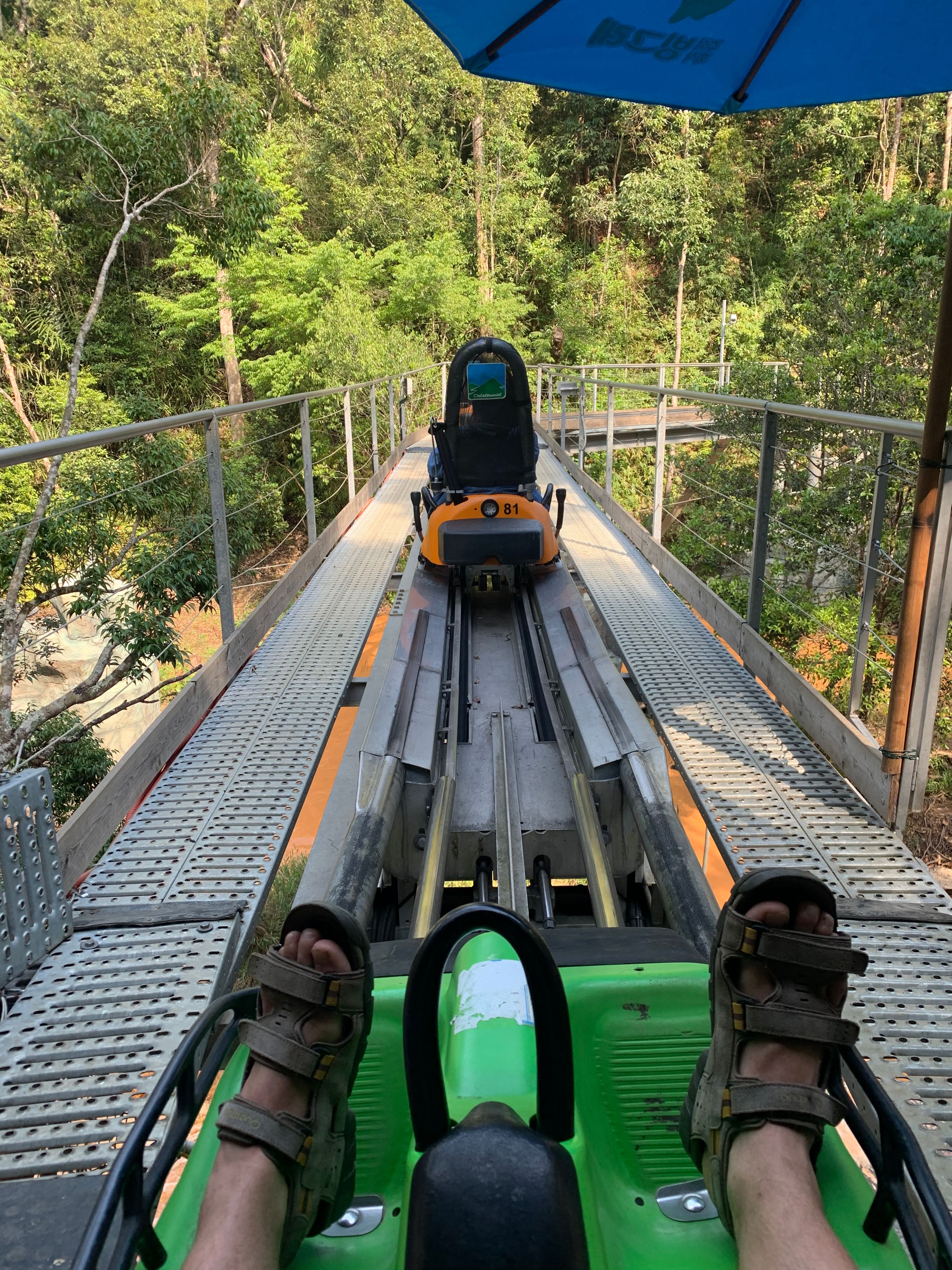 The roller-coaster was uber-cool. We really liked it. It was excellent finish for the day. Our guide helped us to organize transport for the next day, since we wanted to move towards the see.
When we got back, strolling through the streets, we noticed a girl painting "I love you" in many languages. We checked her list, she had latvian in it, but I was still not on the wall of her cafe. Agnes painted it. I just added macedonian version in the list todo.