We decided to take a bit longer ride to a peninsula some 50-60 km north of Nha Trang. We read about few beaches there, though that was just an excuse for a bit of travelling around.
There were no lock-downs yet, but the feeling was that people are generally staying at home and tourists leaving for their countries.
On route we stopped at a place called Cave of Pig. It seemed like an Instagram-friendly place. A lot of wedding & co type of pictures on Google. It had a nice rocky formations and we did some pictures as well. Of course, a couple was having their wedding photo shoot. They had a team of photographers talking with them through a megaphone :)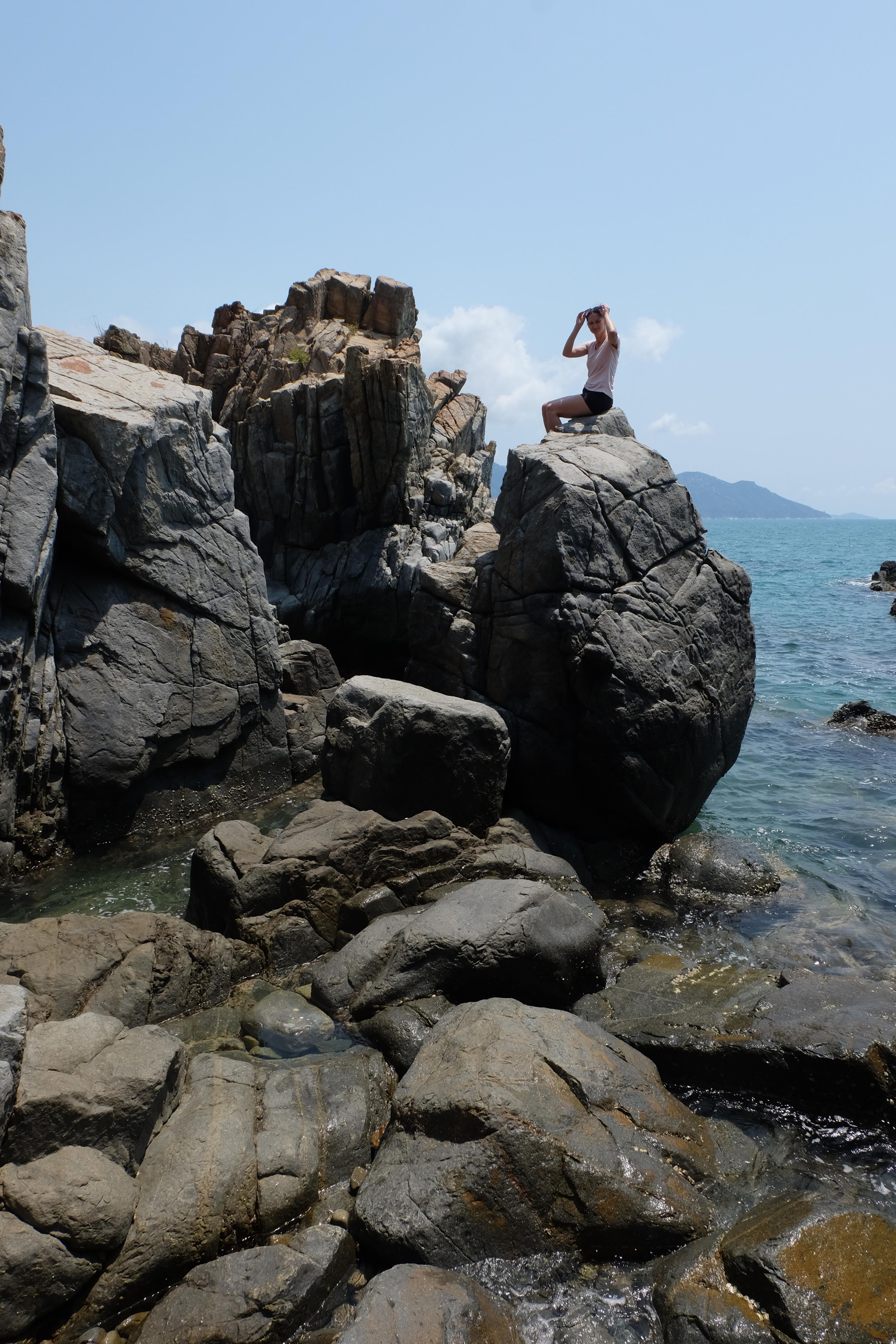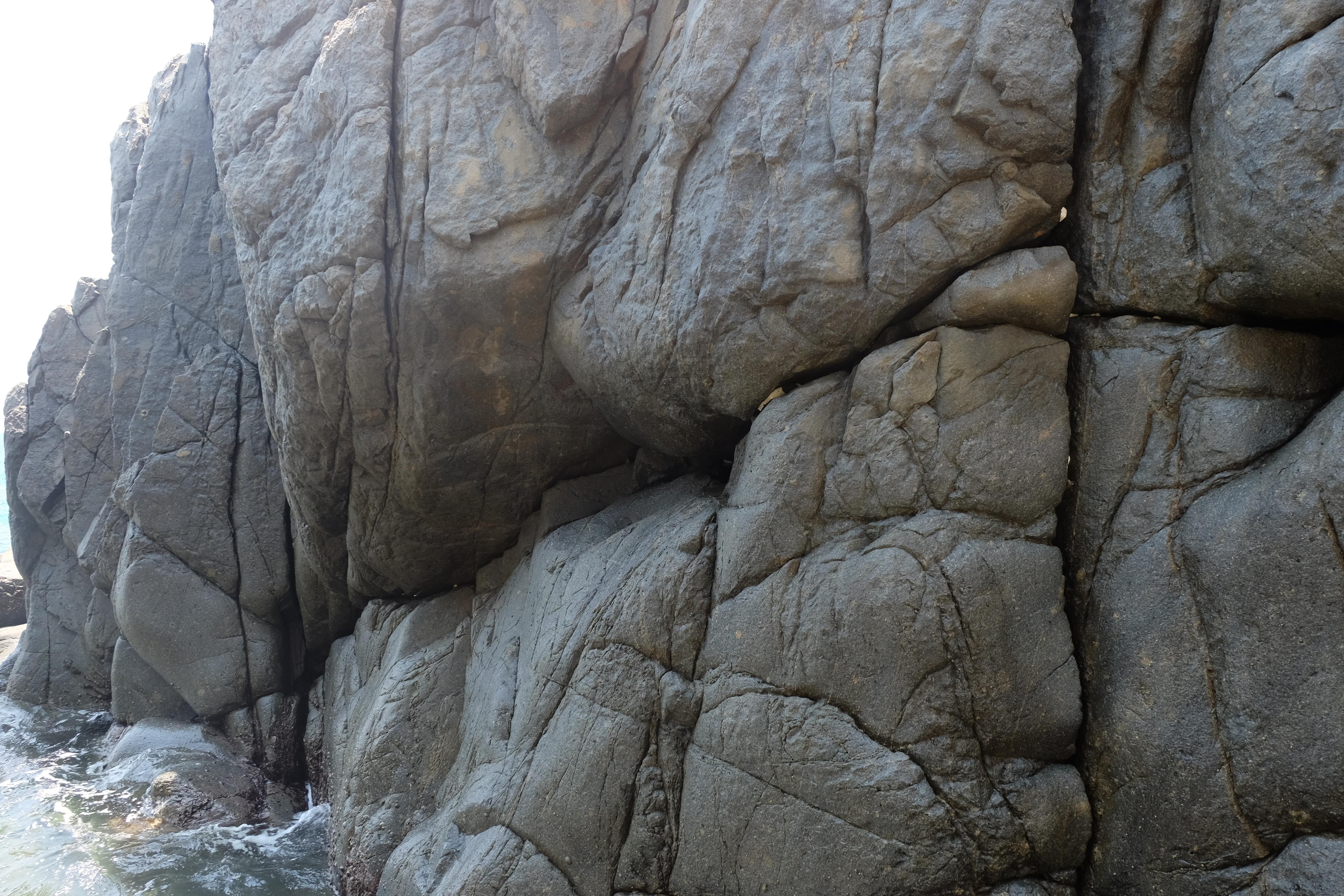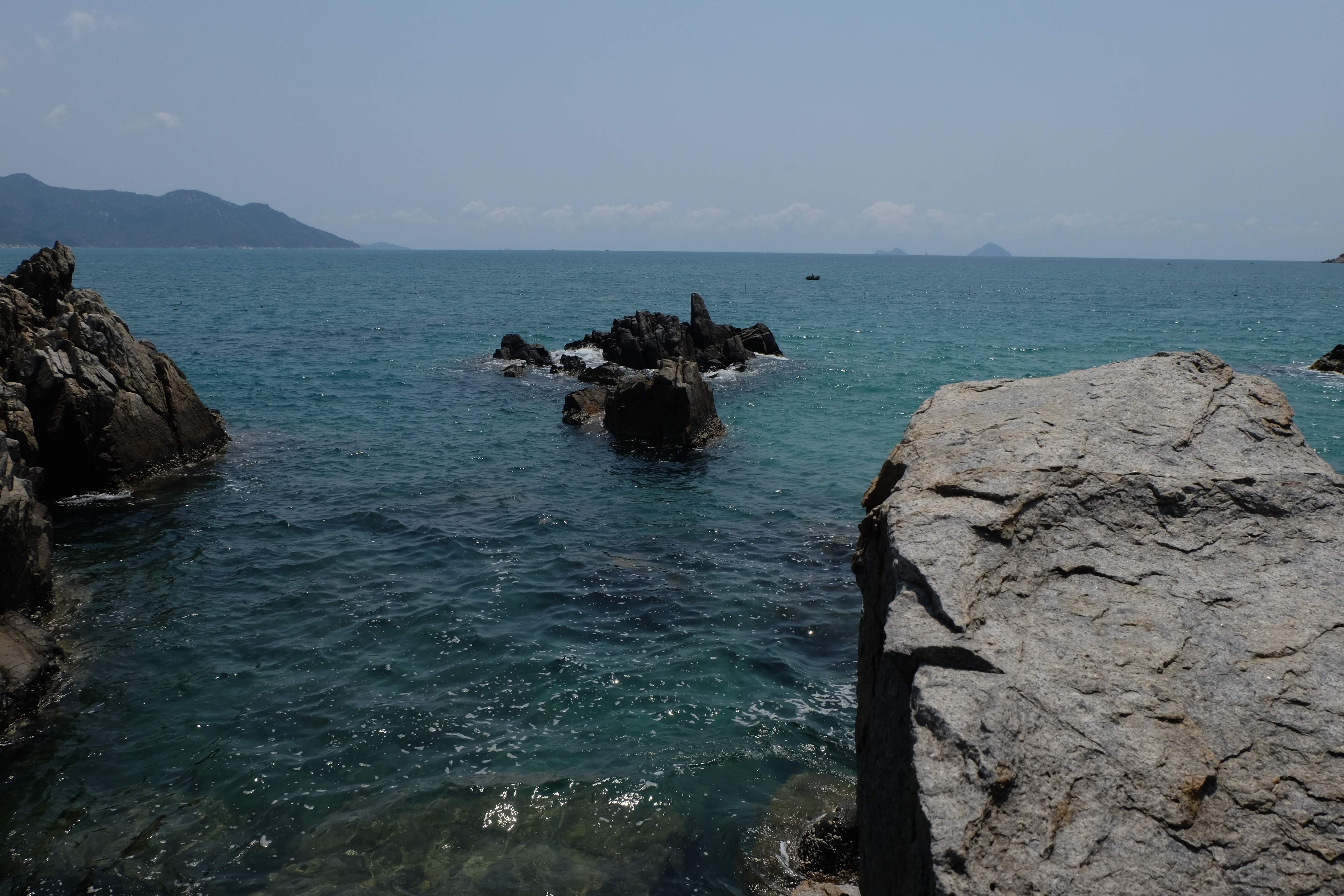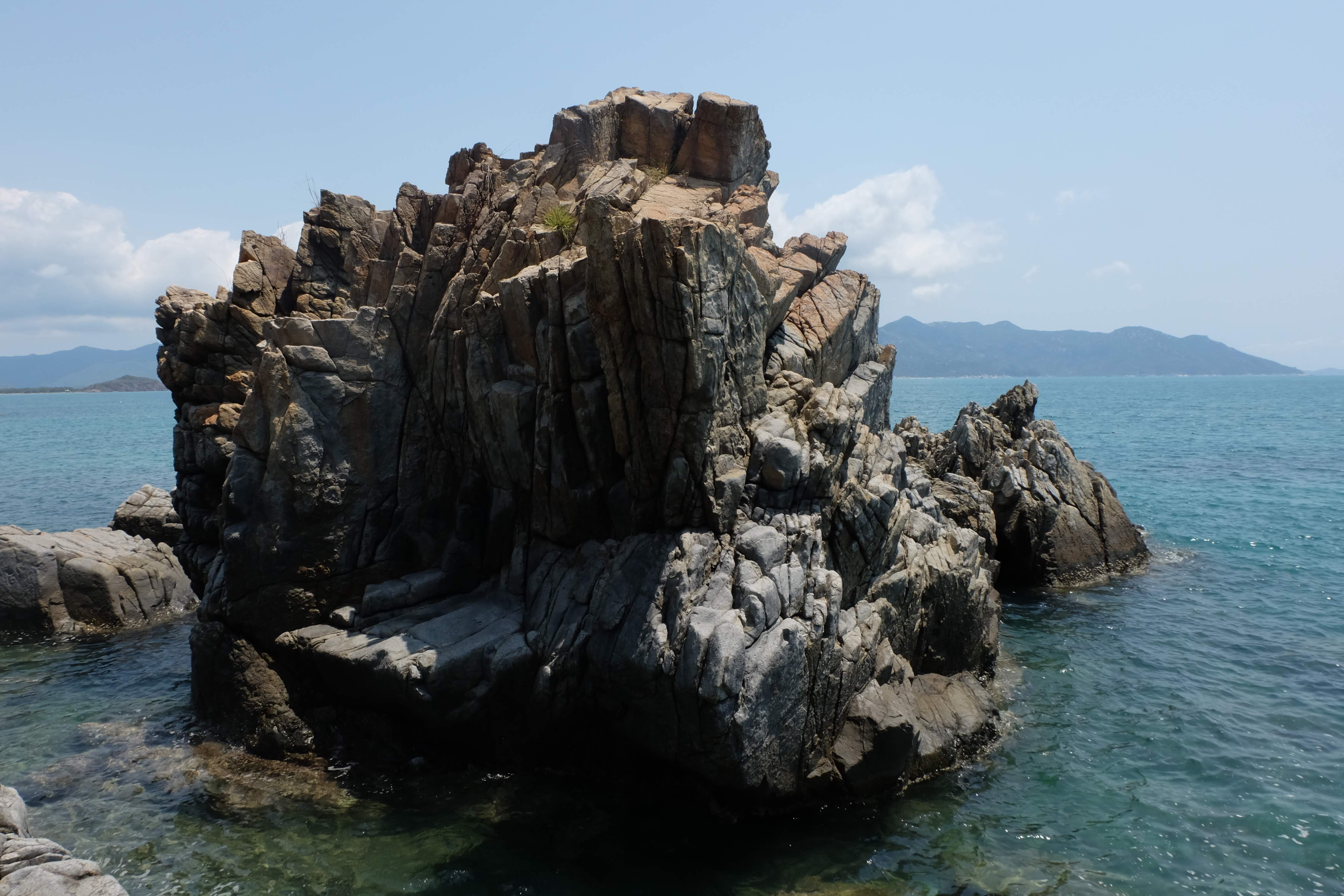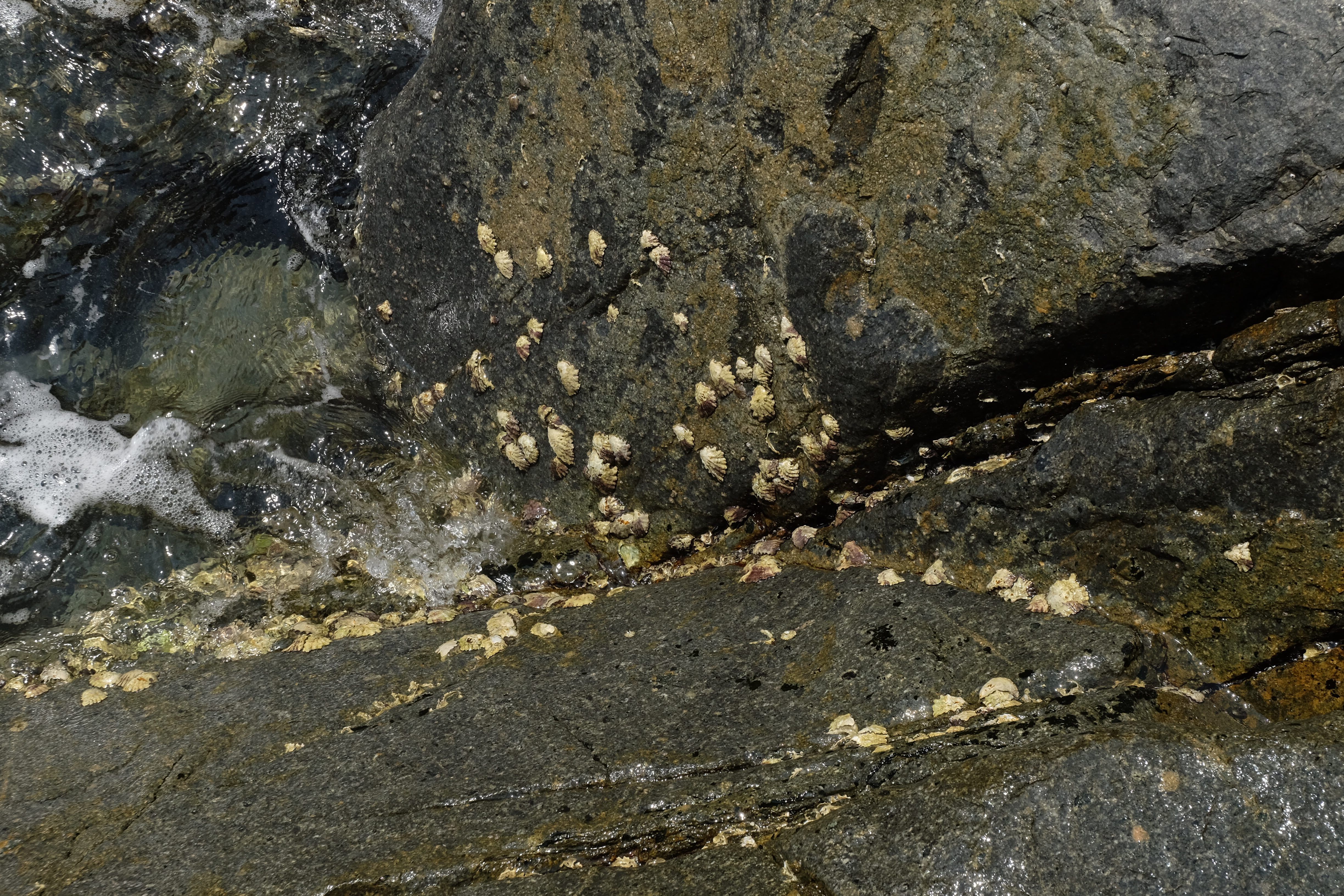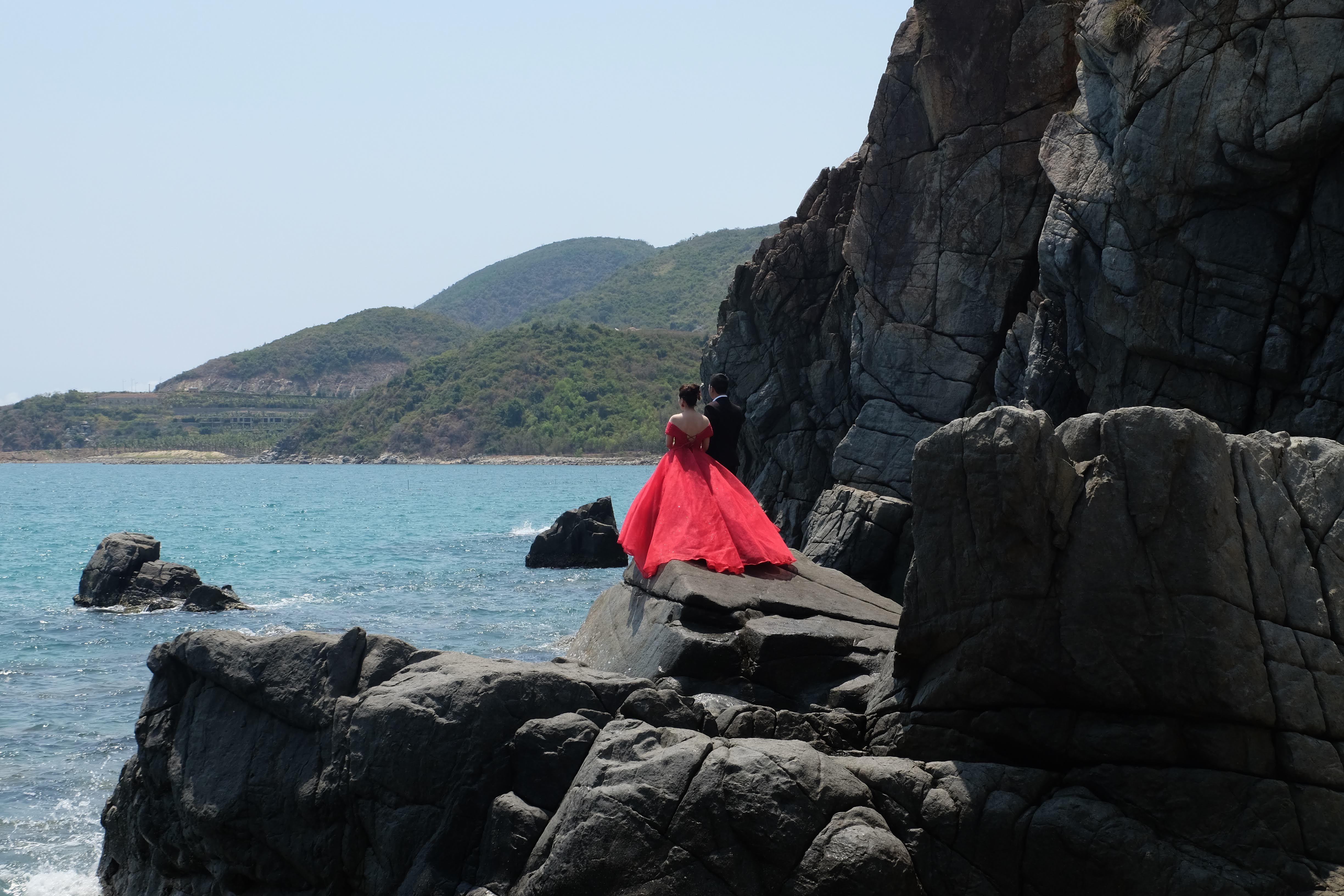 The sun was getting to us. In the town of Ninh Hoa we stopped at a street food place for small rest and battery charge. I mean food. One of the rare times that I didn't enjoy the food. Still, we got the rest and continued.
We took a turn towards the northern side of the peninsula and had a nice change of pace. We were surrounded by rice fields and people working on them. What was even more interesting was the fact that they put the collected rice on the motorway. They leave one lane for the traffic to be able to flow, but still a good part of the motorway was filled with rice.
Our goal was to reach Jungle Beach. Given its name and location we expected something secluded. On the way, we saw a heavy industrialised area. Turns out it is a ship building factory called Hyundai - Vietnam Shipbuilding. Reaching Jungle Beach hits us with another disappointment, the place is closed and the guard informs us that we cannot visit the beach. Oh, well, we still believe in beaches being for the public, so we come to the beach from its end. It is a long, beautiful beach. Being "covid times" it is empty. No people, just crisp and clear water. Probability our nicest swim in Vietnam.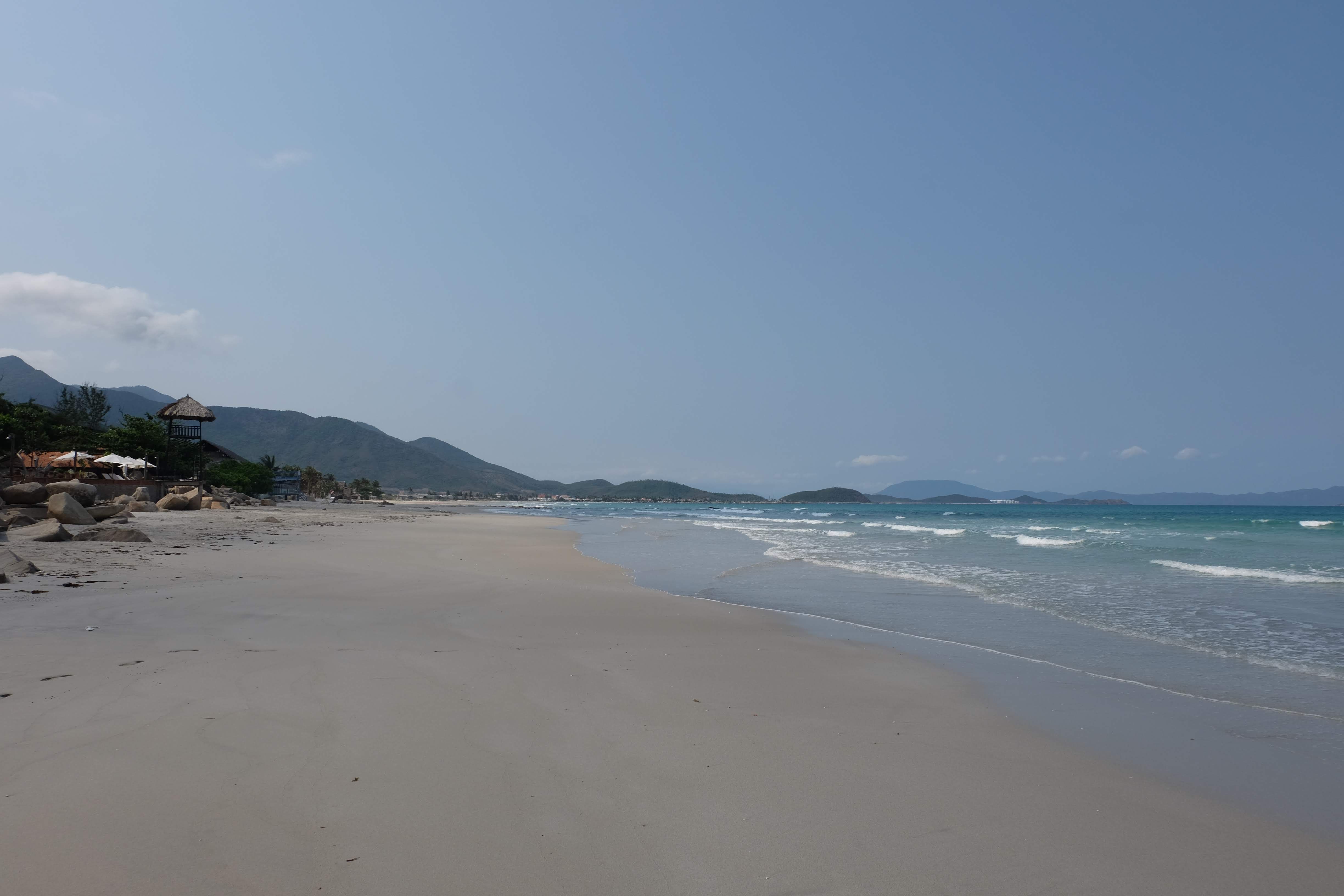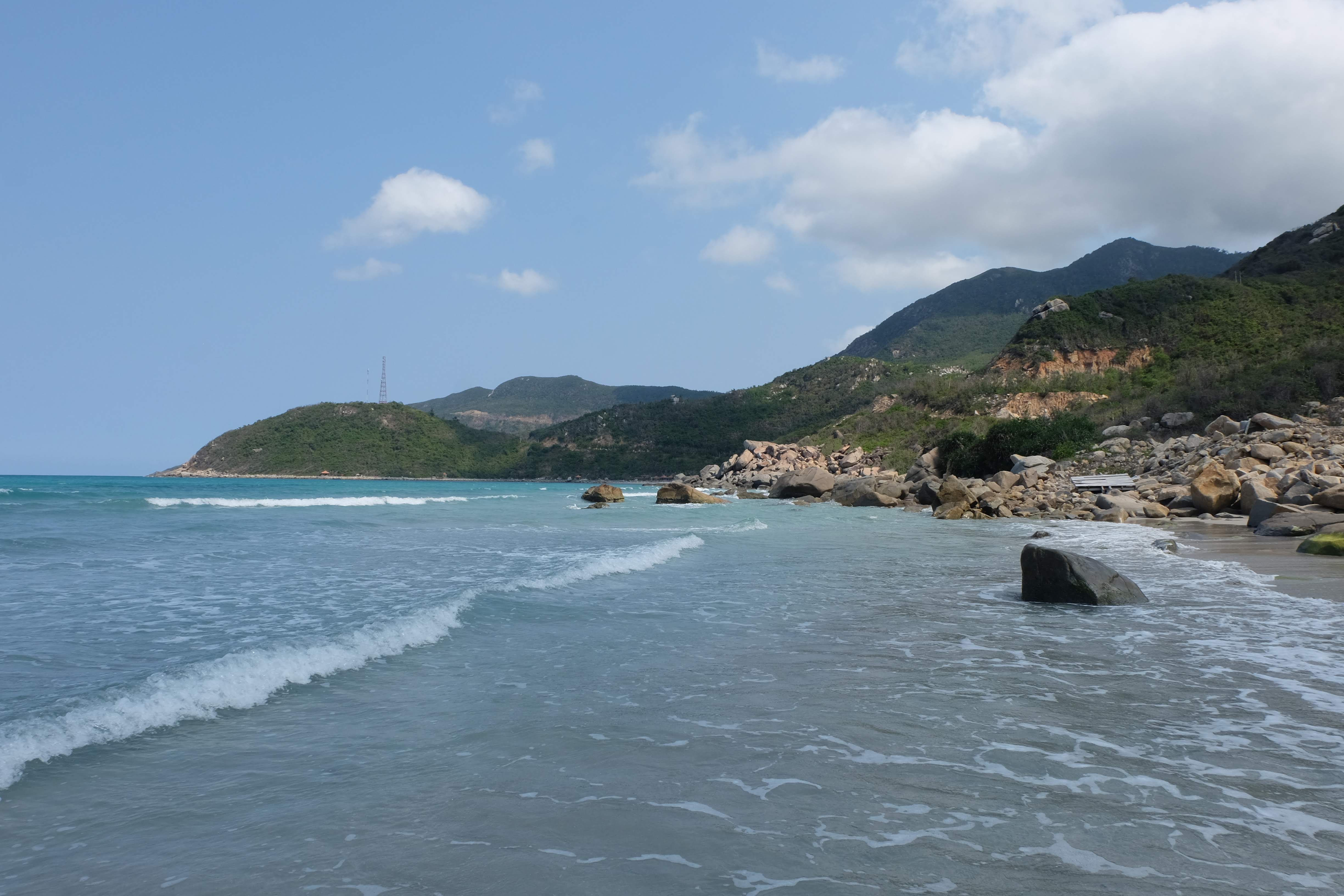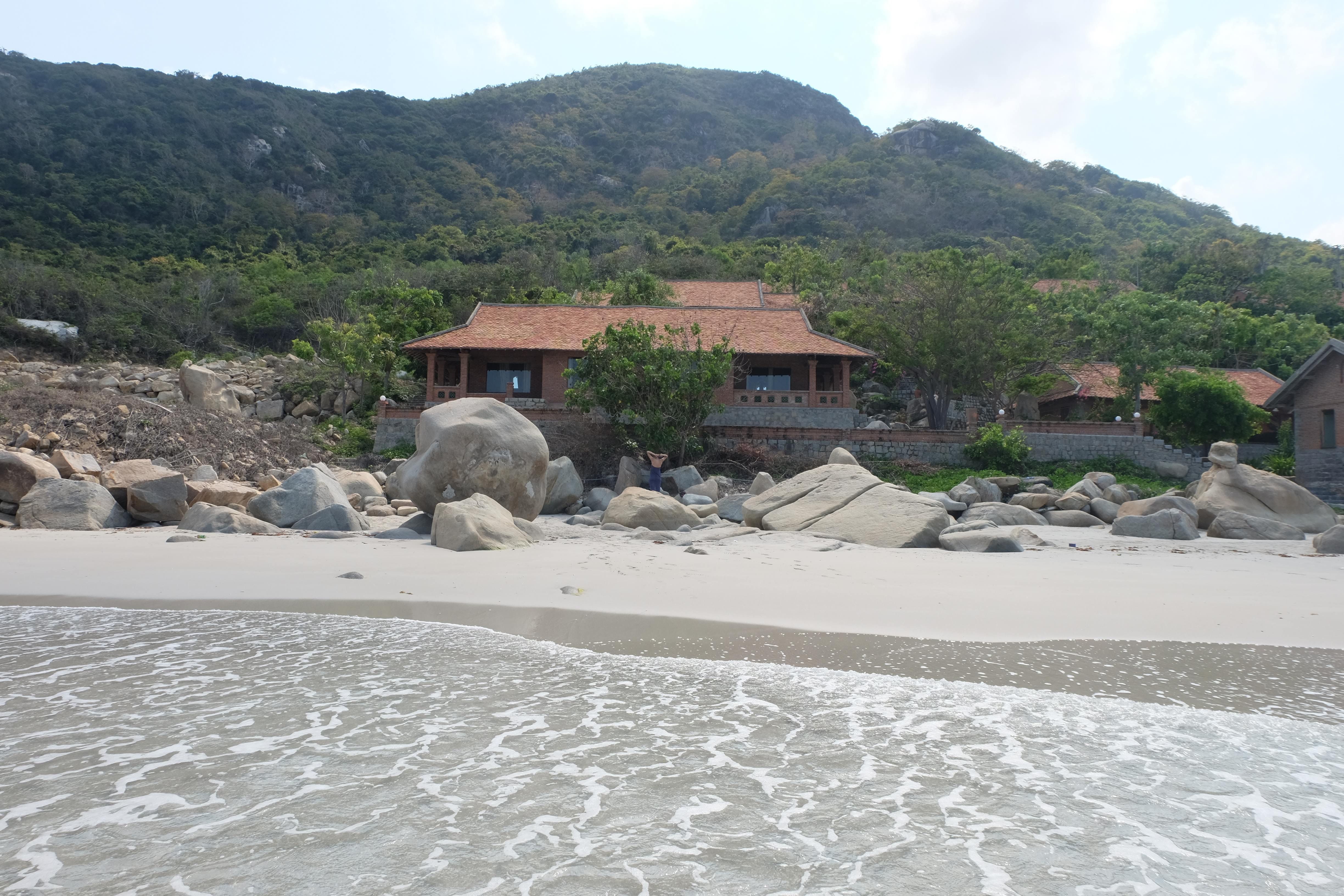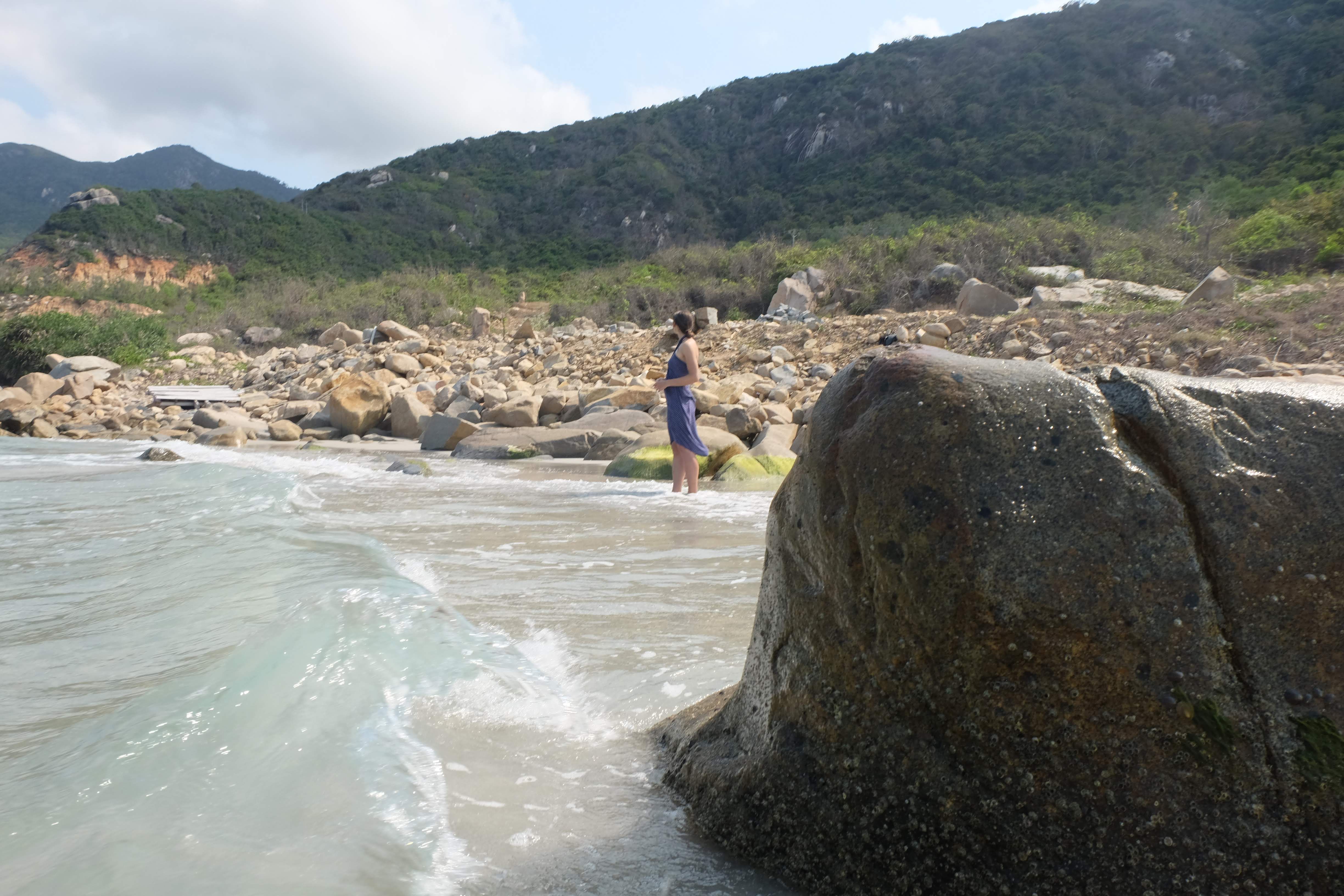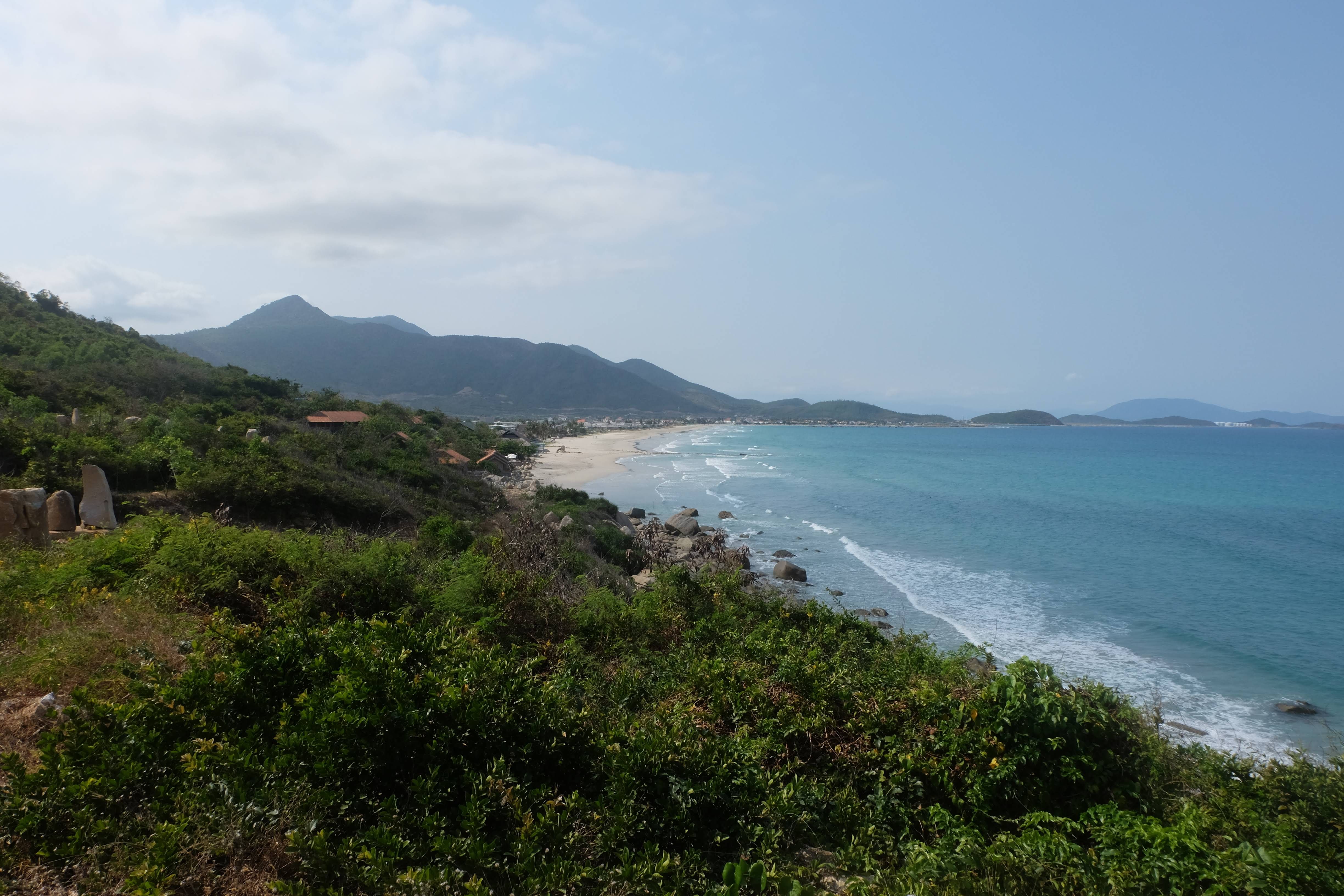 With the beach craving satisfied, we decided to go until the end of the road on the peninsula. It takes us through a beautiful mountain pass-y road that descends to a local village. We enjoy some fruits and taking pictures with the local kiddos before hitting the road back to Nha Trang.