At the tail of March, Vietnam government imposed a social-distancing campaign throughout the country. This meant that we had to stay put for a while.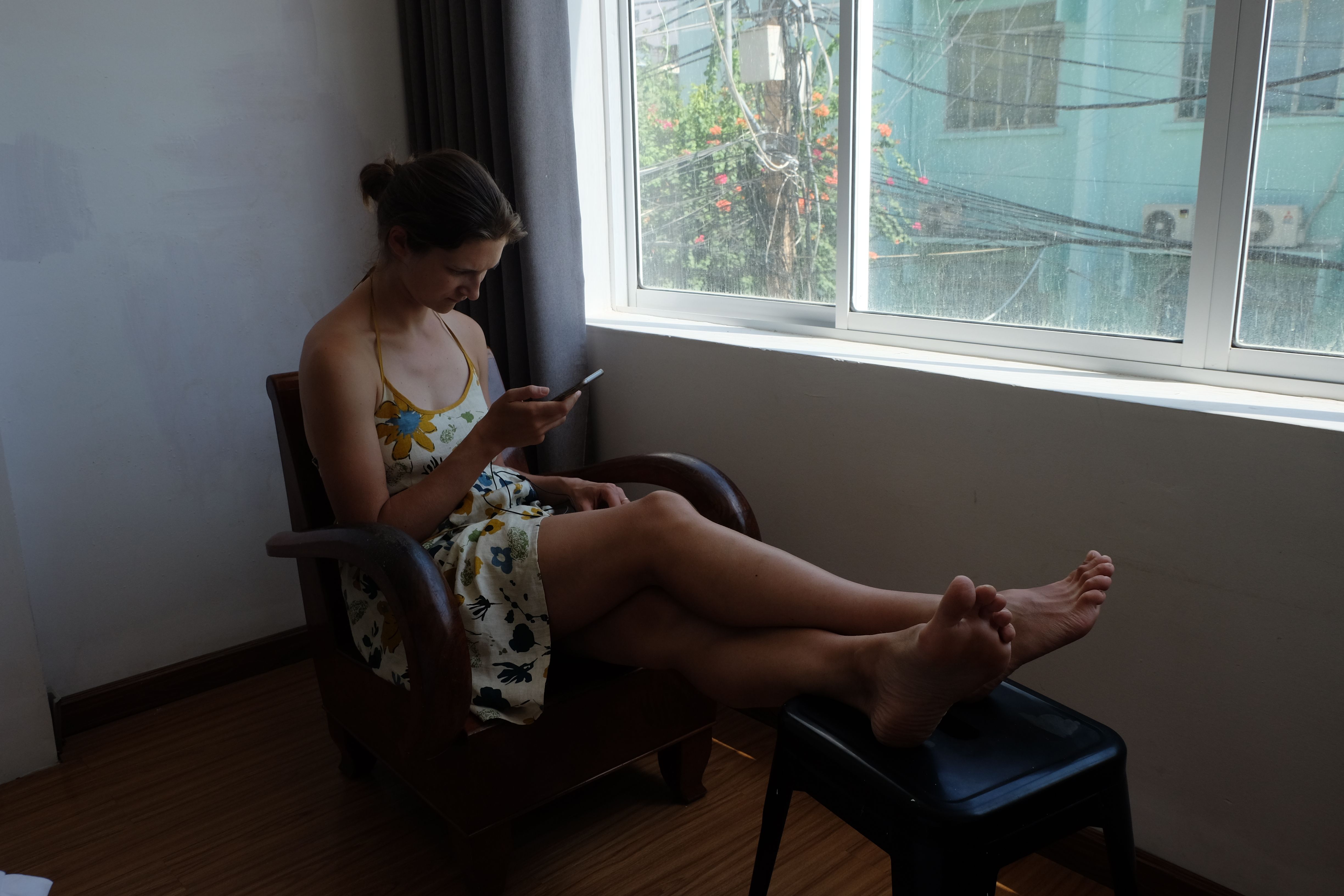 Public transport was shot-down. No city or inter-city buses. Traffic on the streets was still present, though substantially decreased.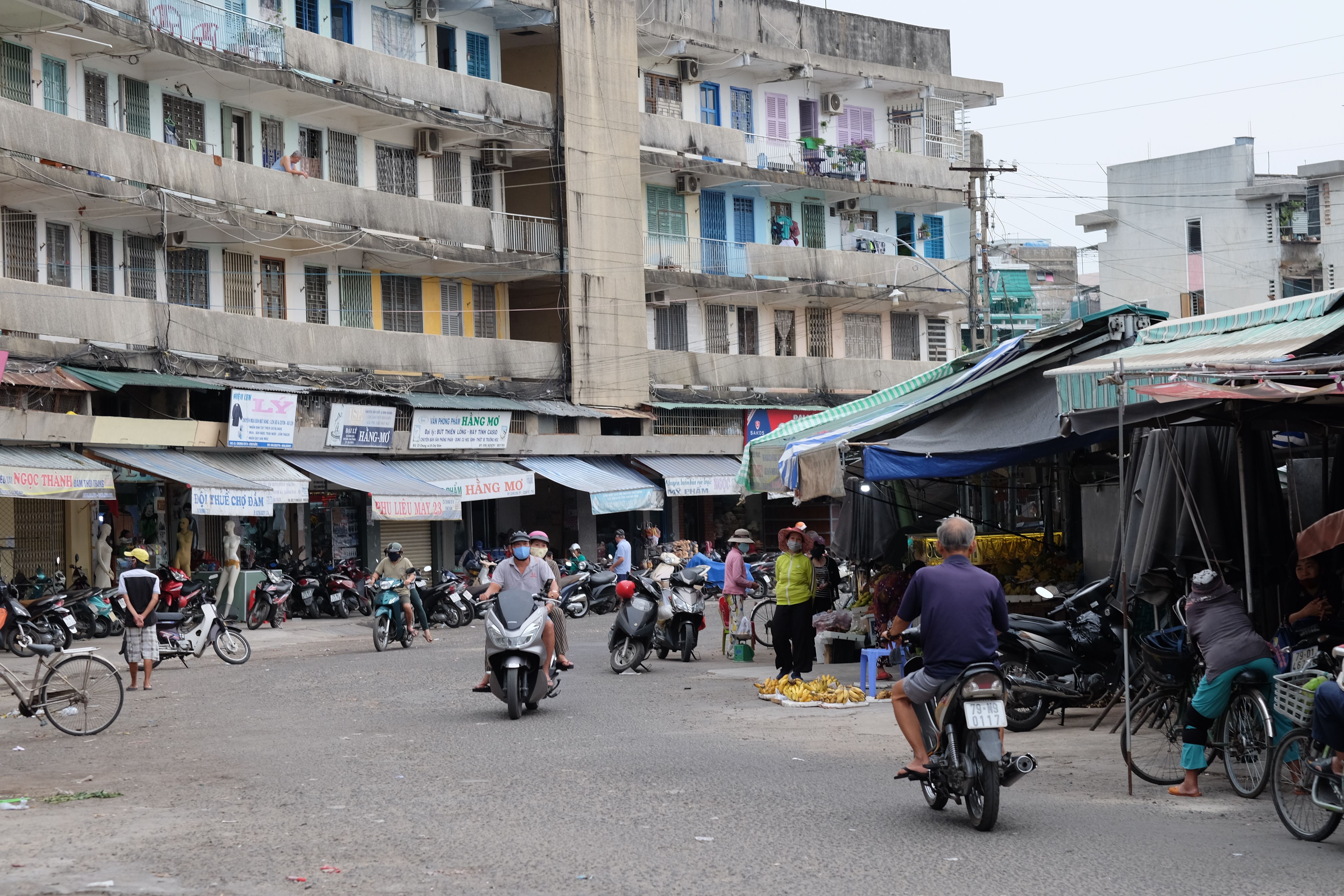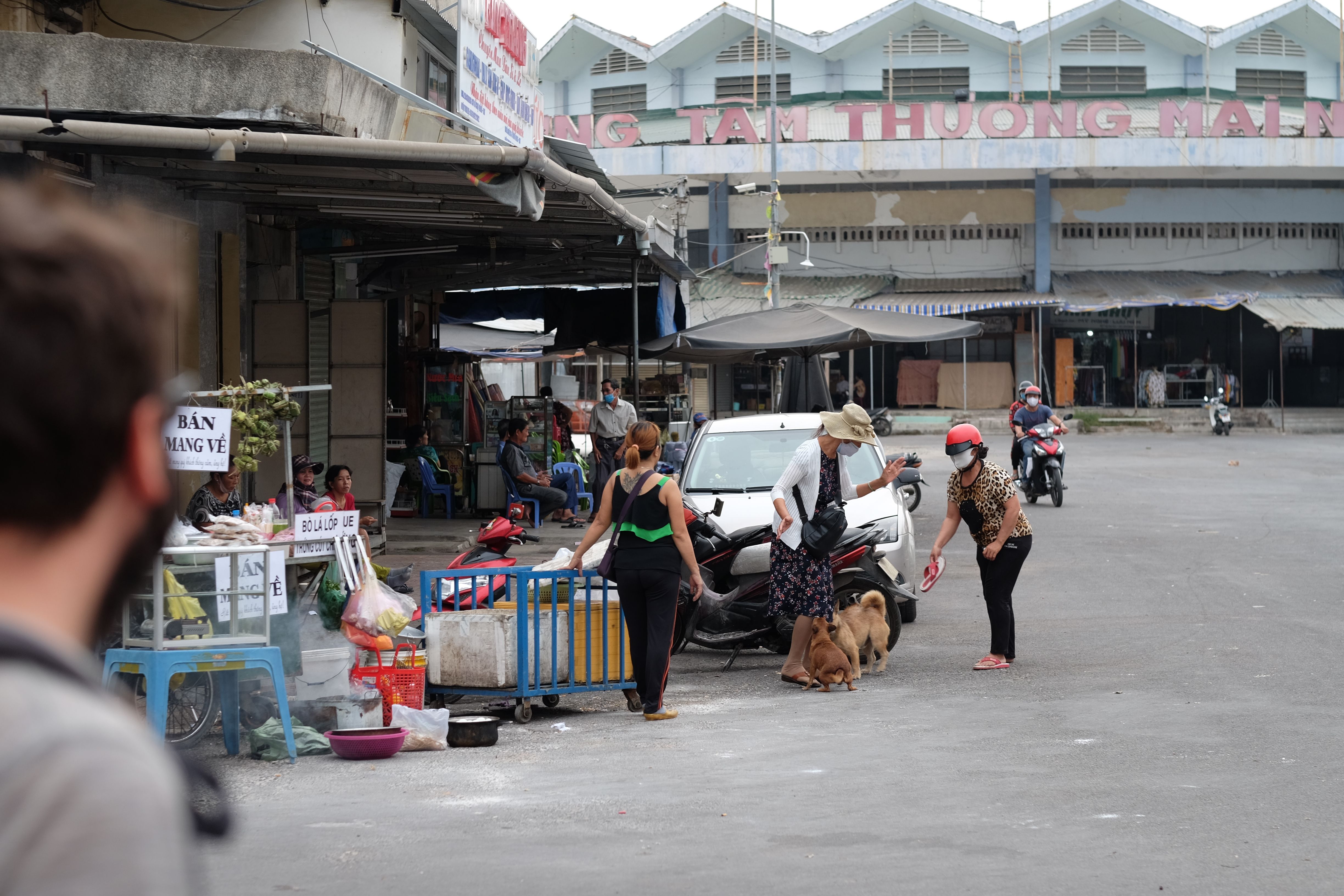 The locals started to use the time to do various renovations. Some places closed completely (due to lack of tourists).It was still nice that they used the opportunity to do some house-works.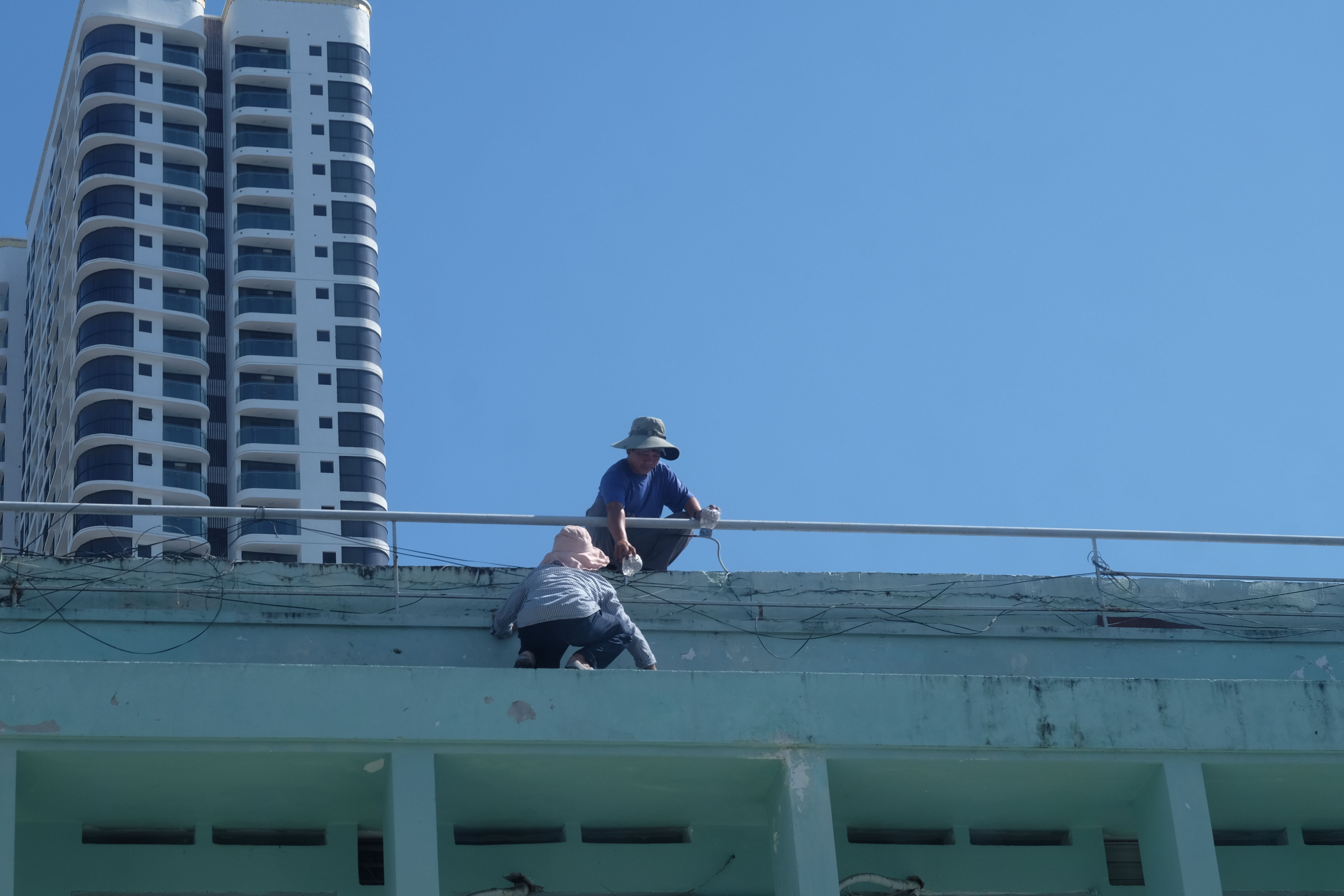 (i)Schools also closed.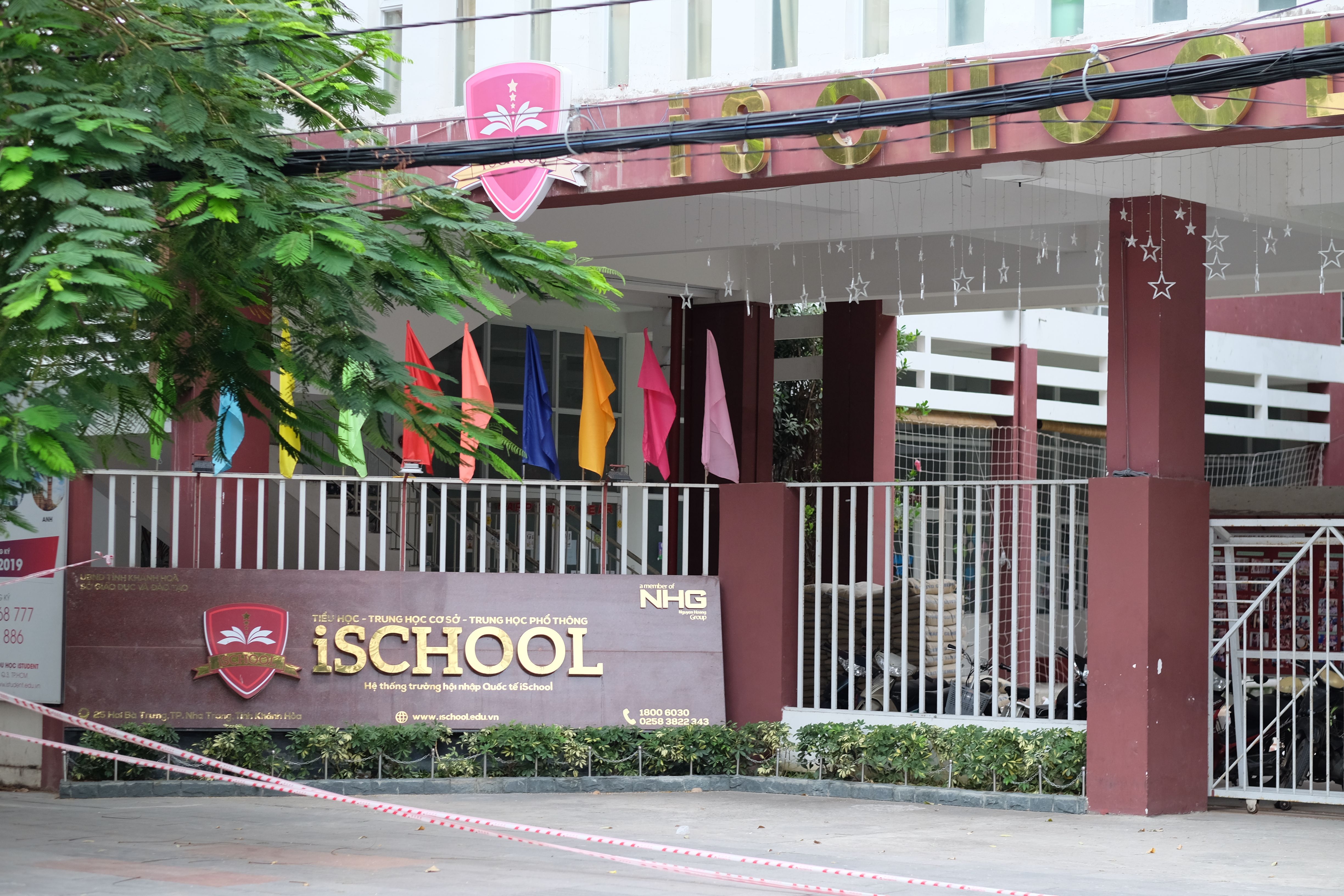 Restaurants as well. Most of them were doing deliveries or take-aways. We used them when we were lazy and didn't want to cook.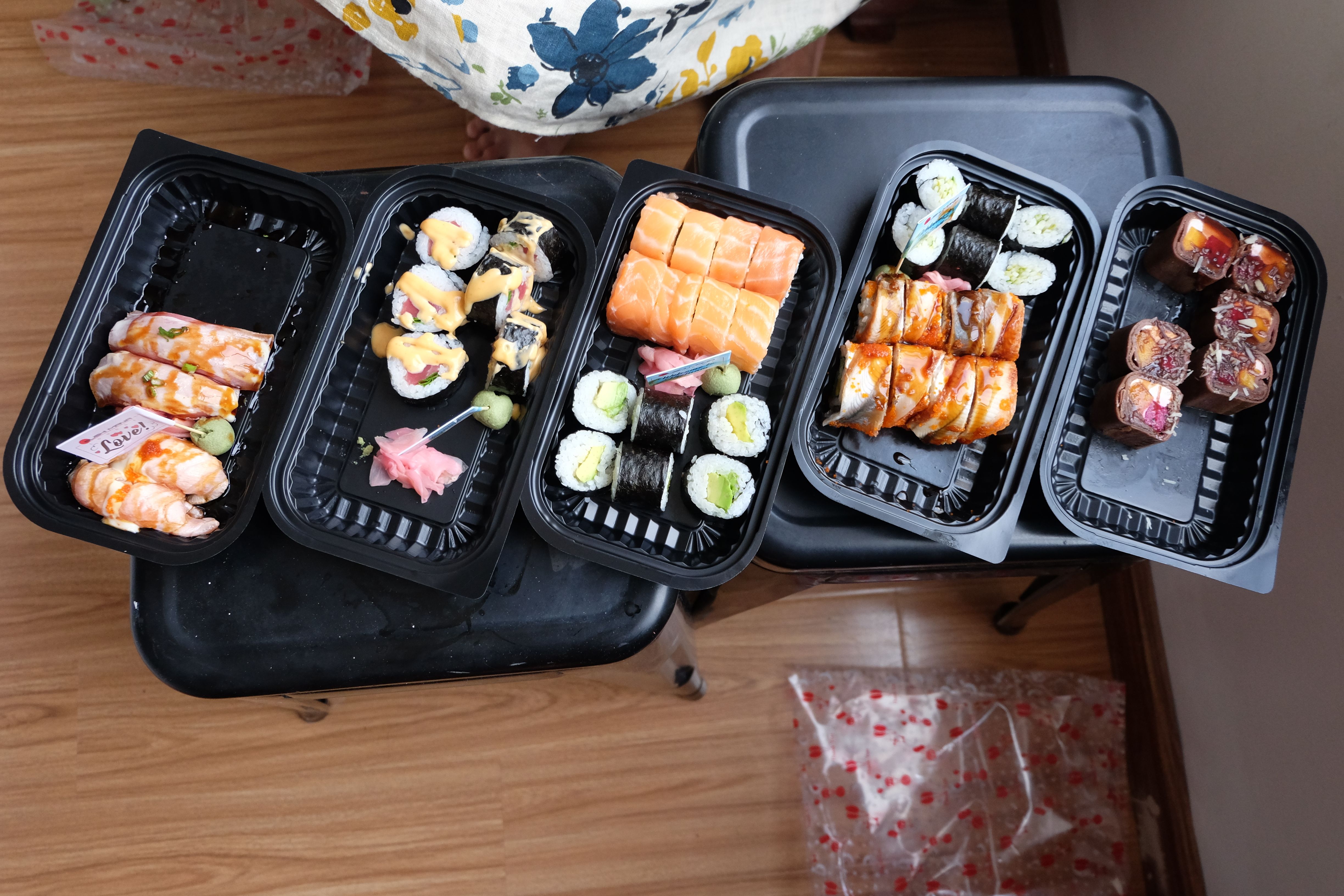 When we did cook, we used ingredients from the local market. It remained open. It was strange, but our bellies were happy.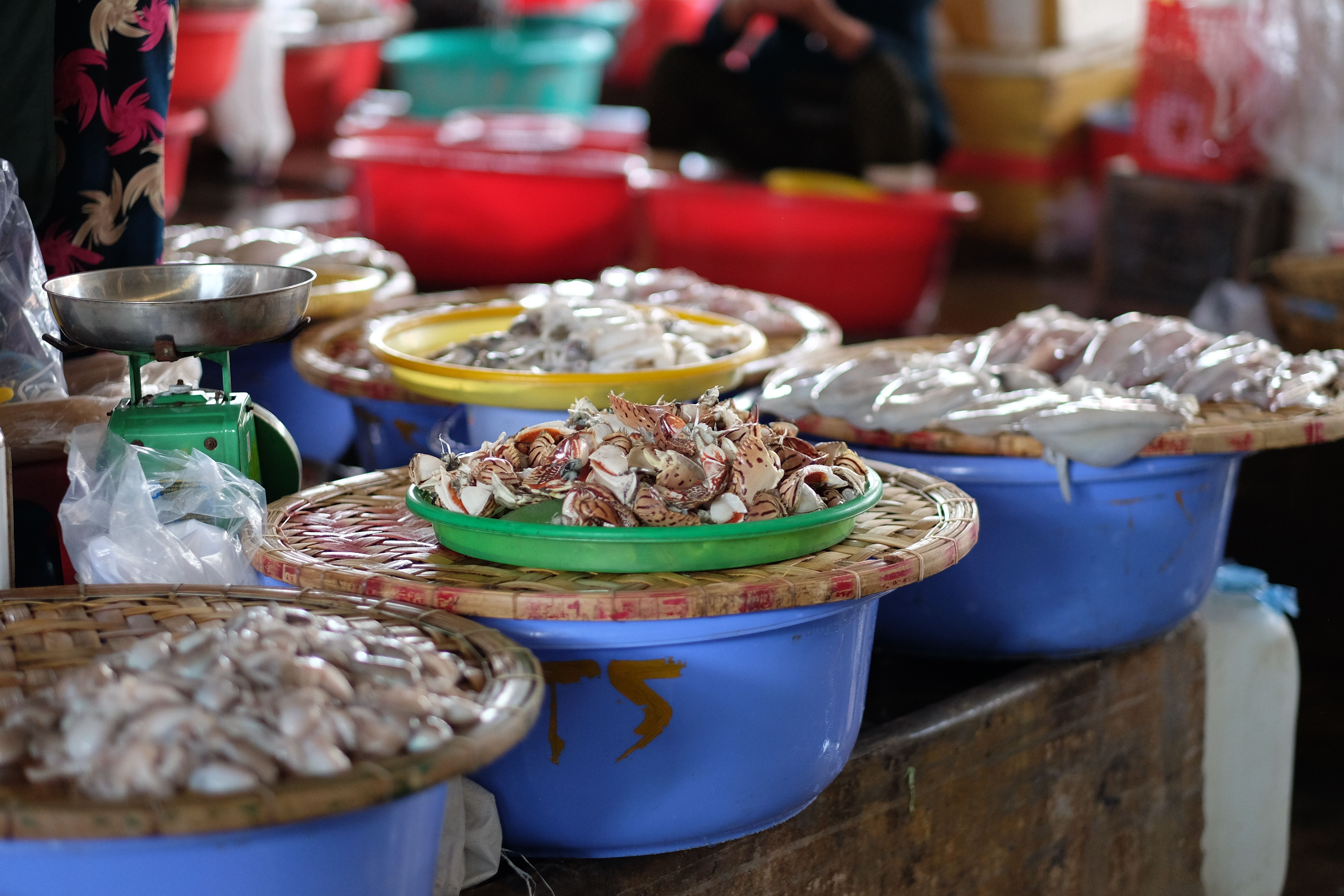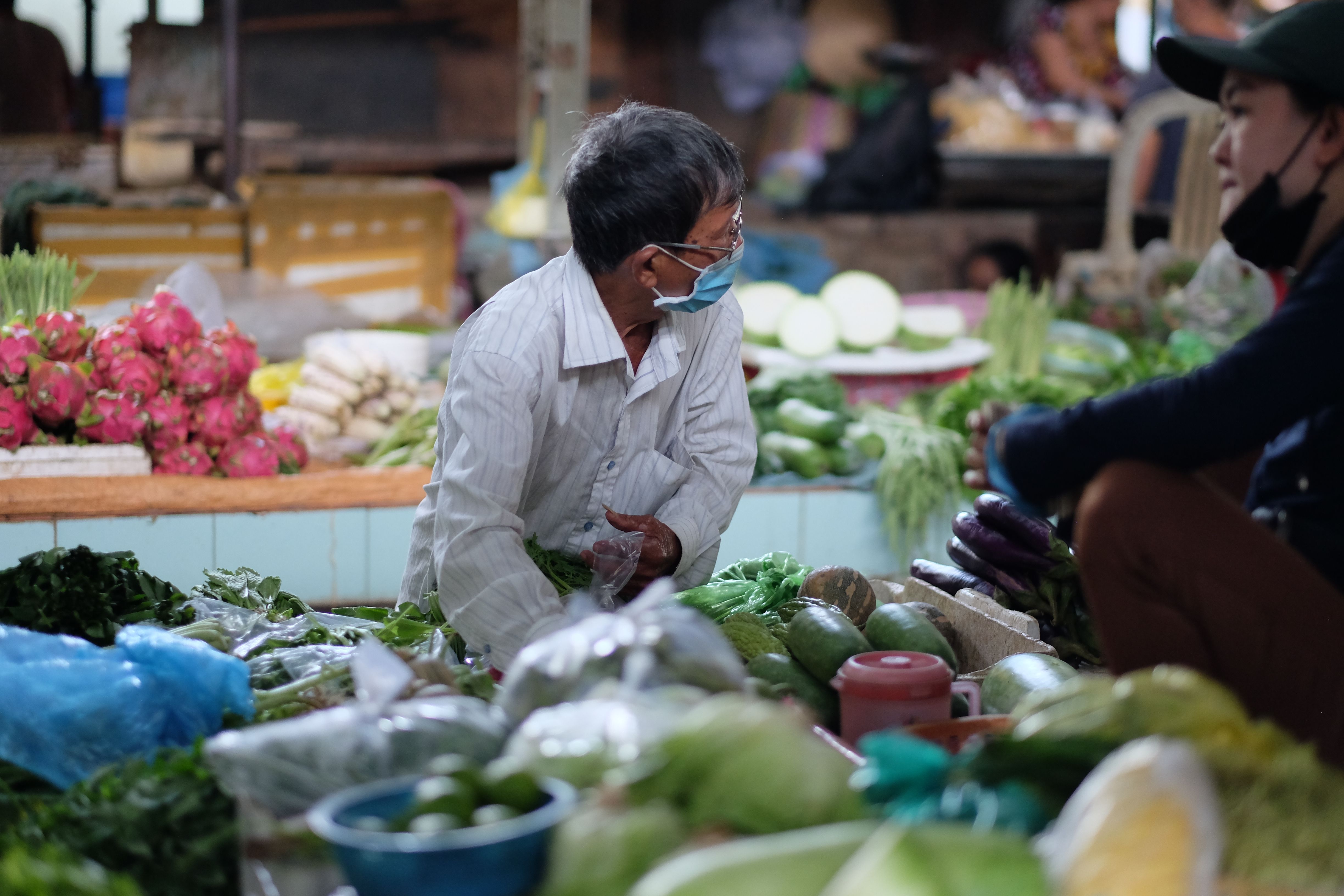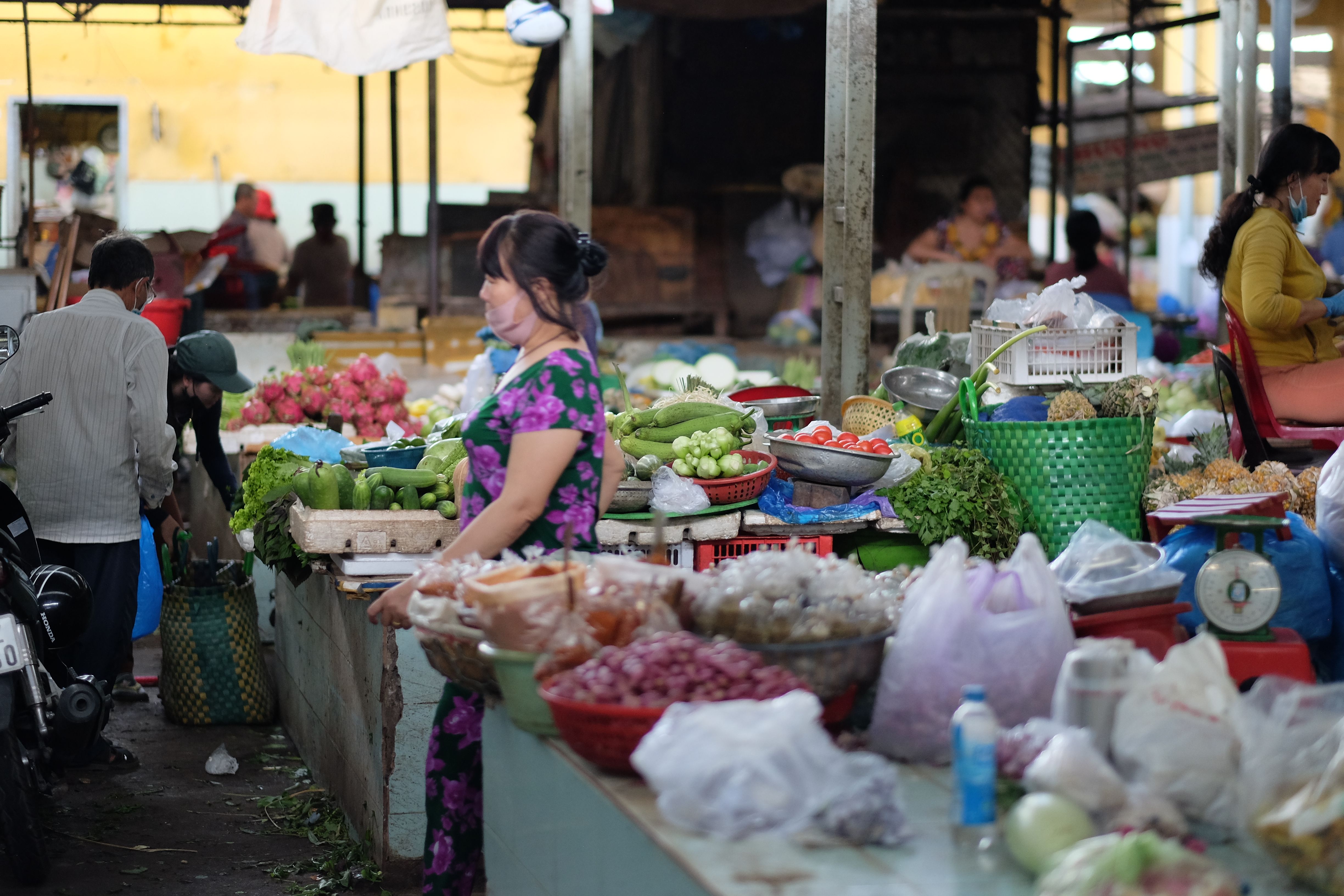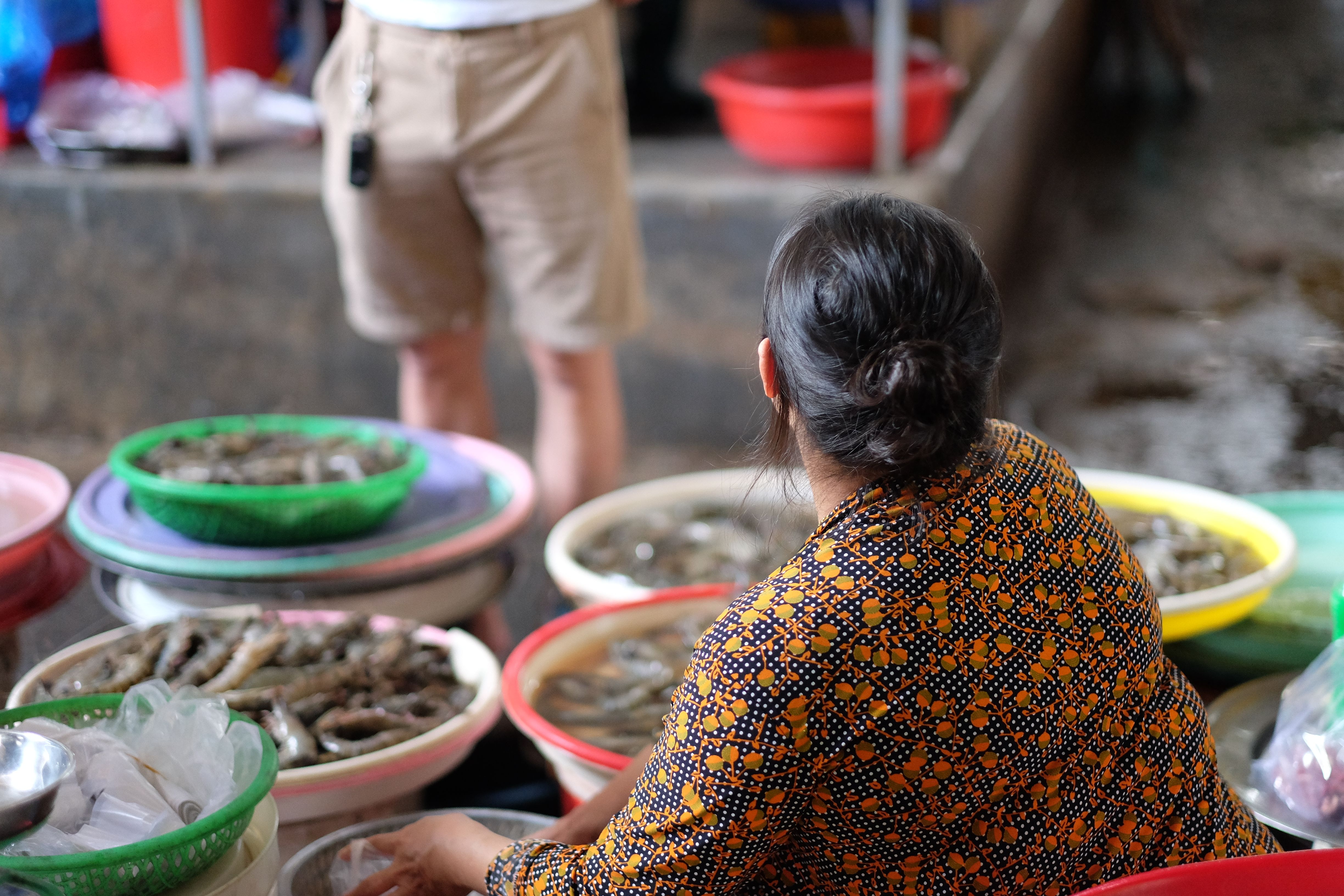 Our friend Жења also joined us in the market. And at few lunches afterwards.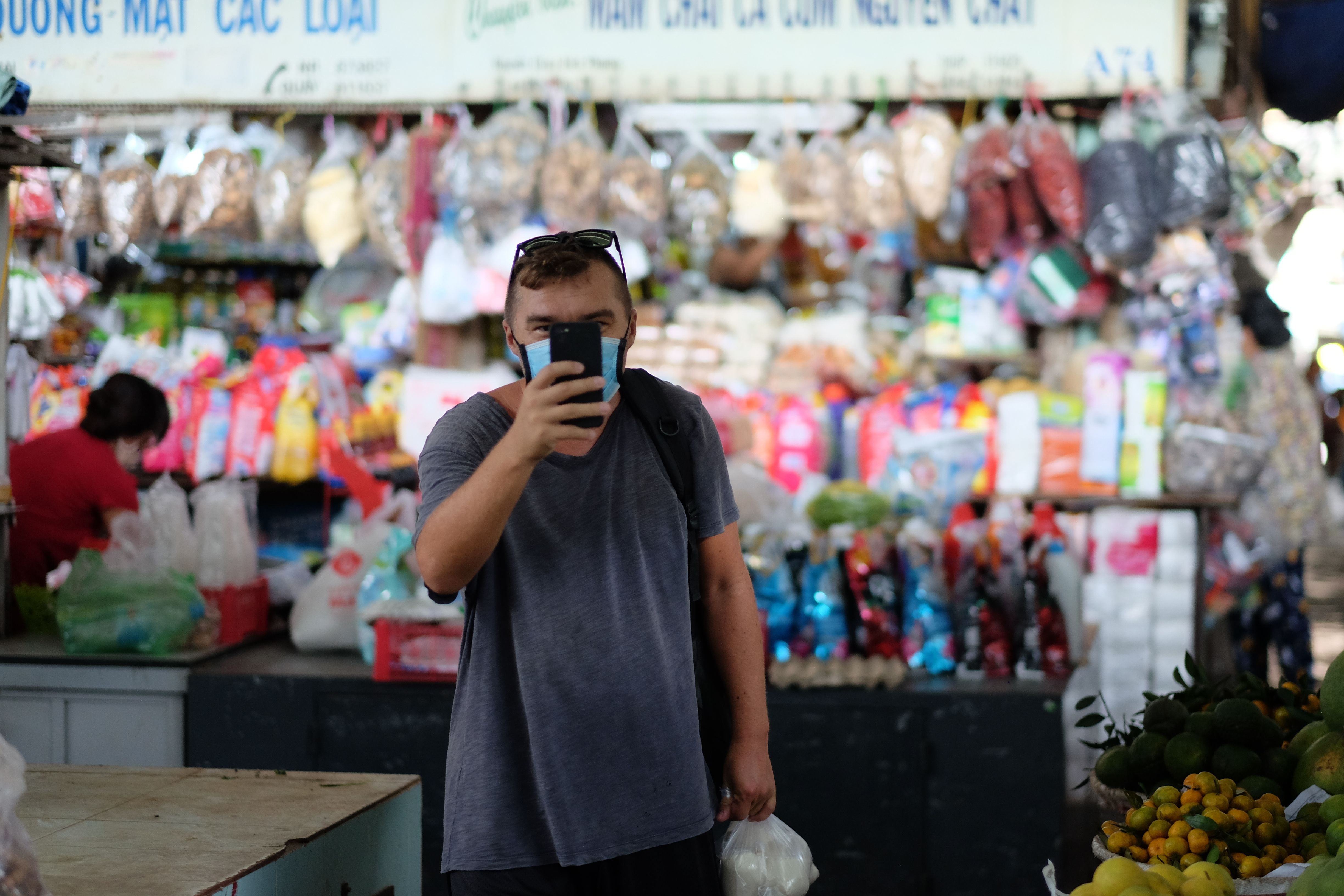 Although our bellies were very happy, at times this guy was not so much: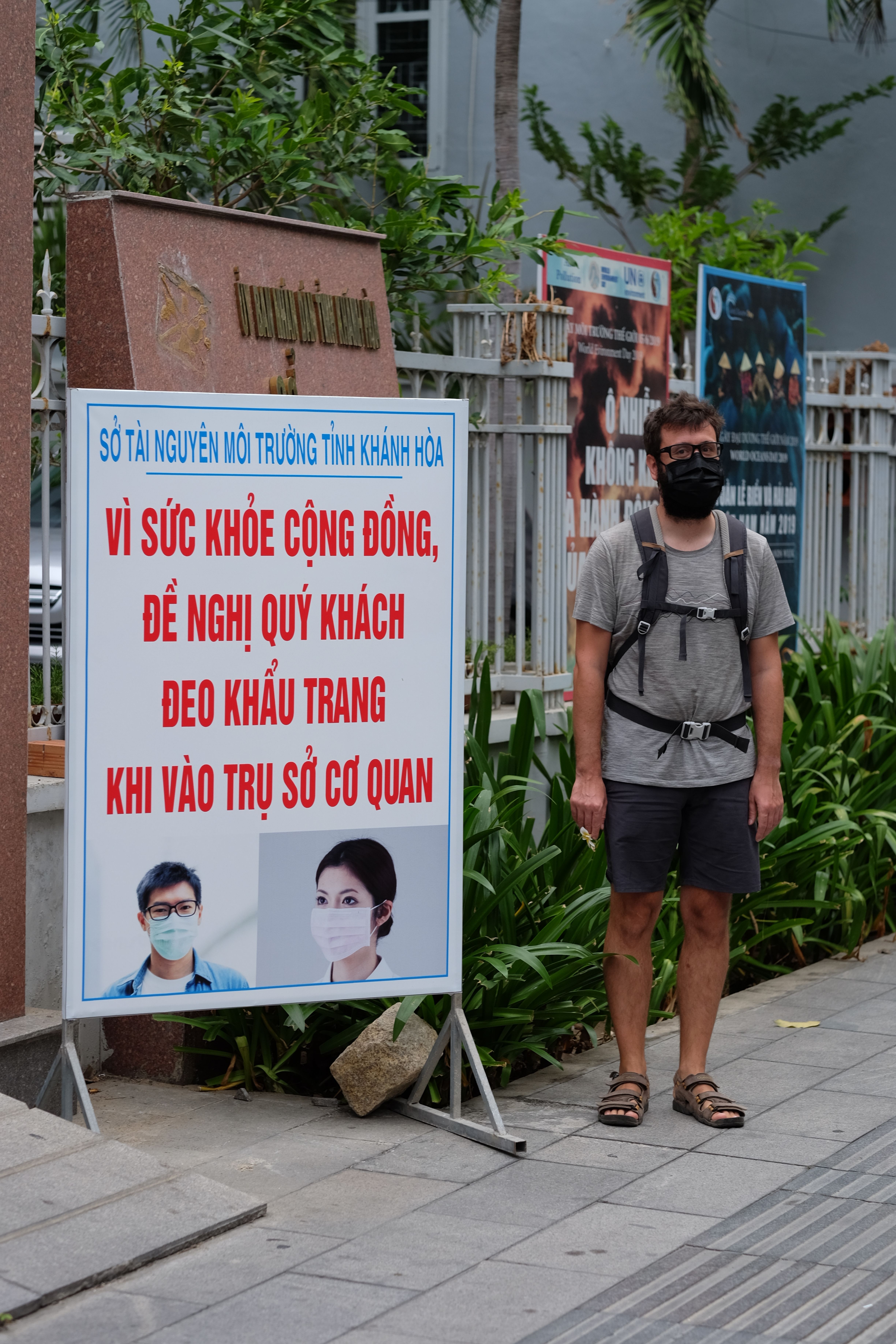 and the biggest reason for that was that the beach was closed. Not only the beach, but the whole park area behind it. This in essence made Nha Trang city in quarantine. Not much to do outside.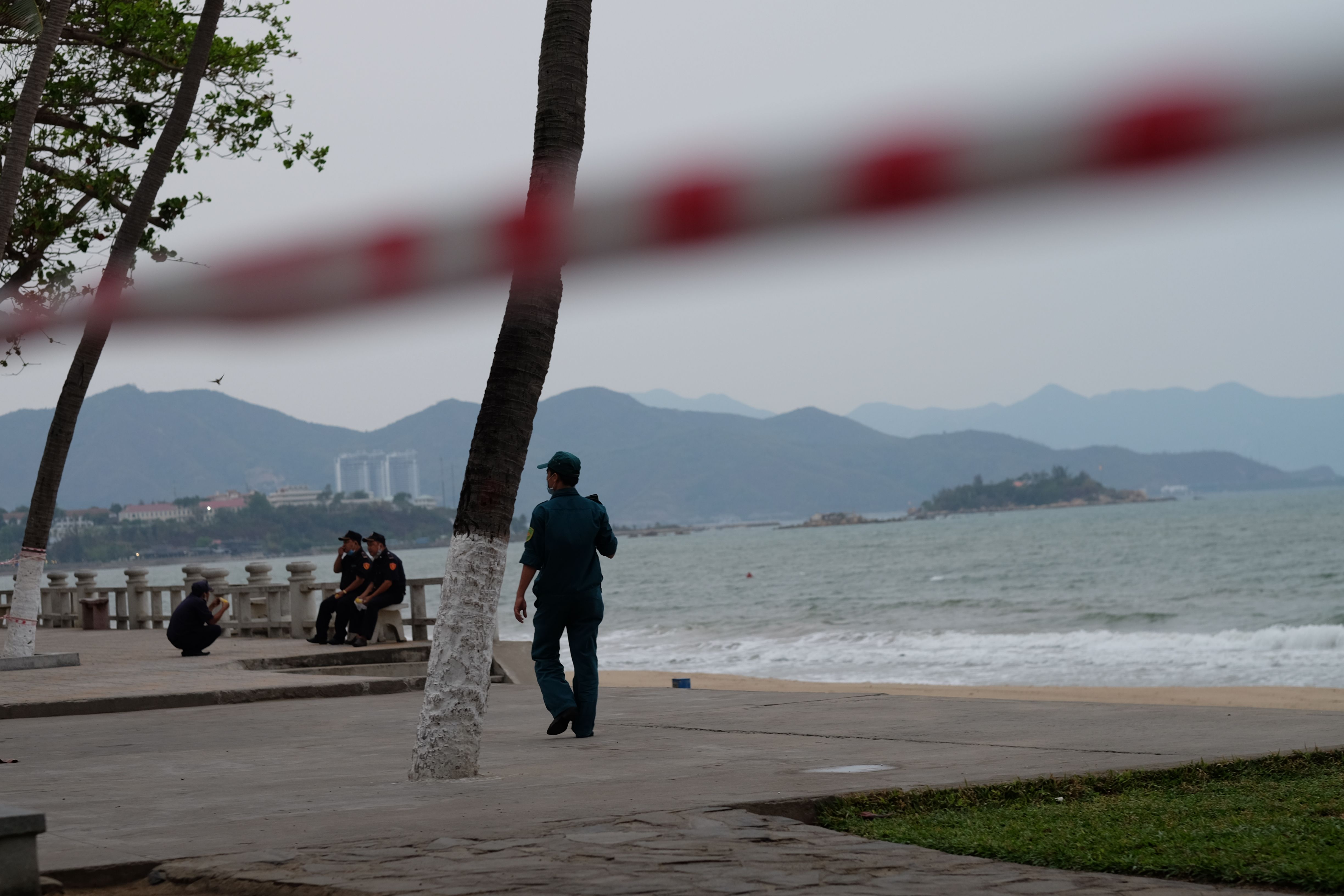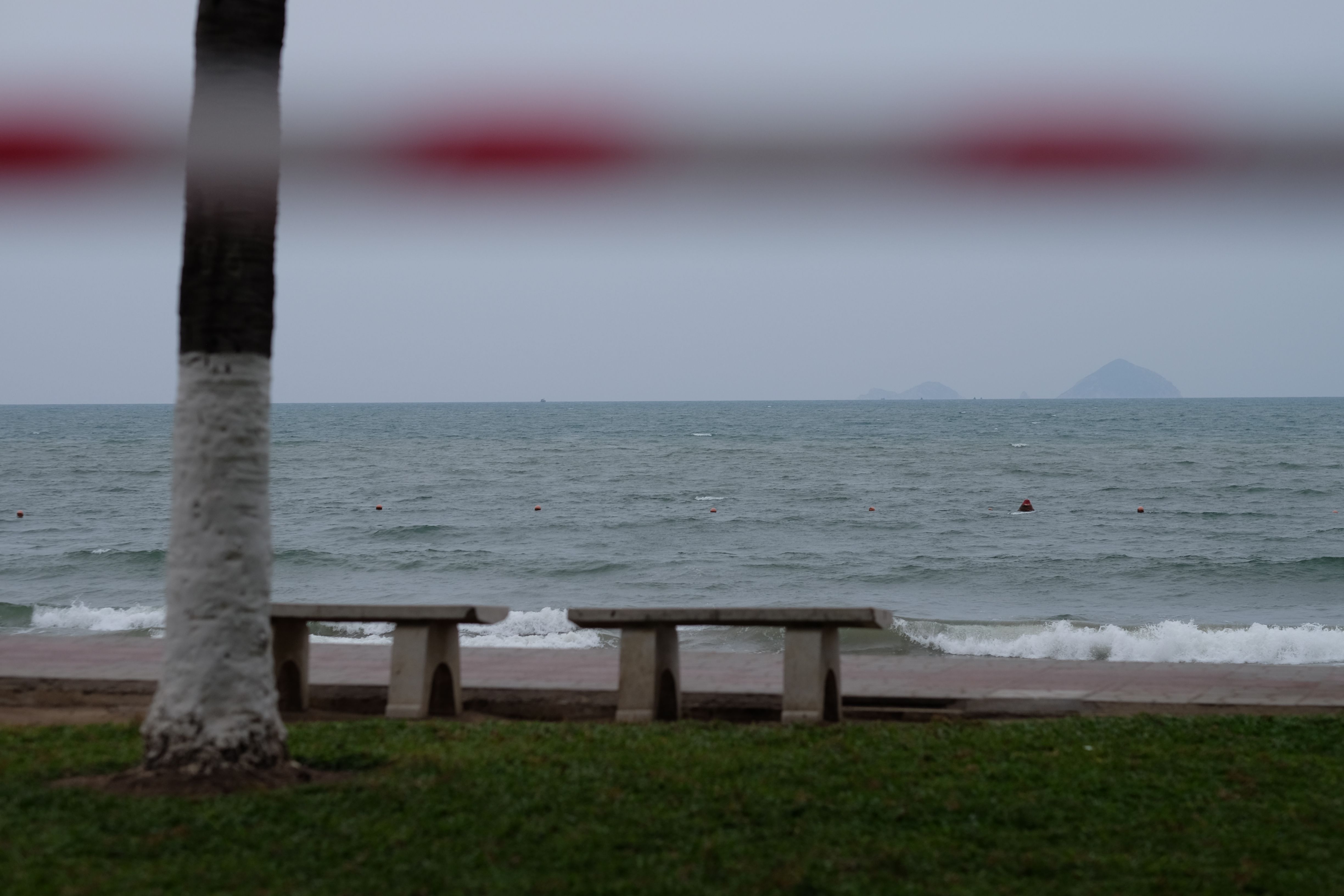 We did move from the hostel we were staying to an apartment. The building was newish and had a very nice rooftop.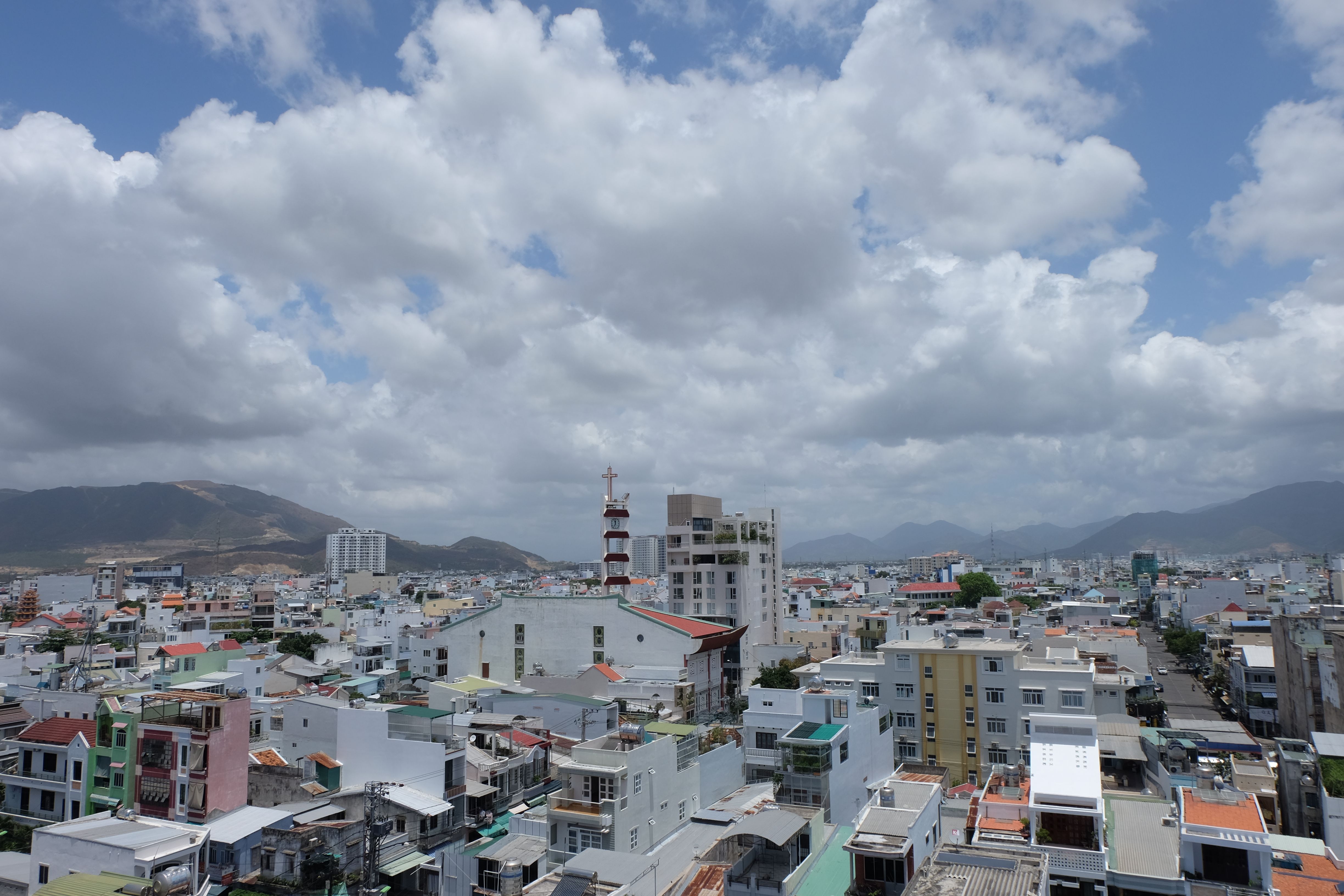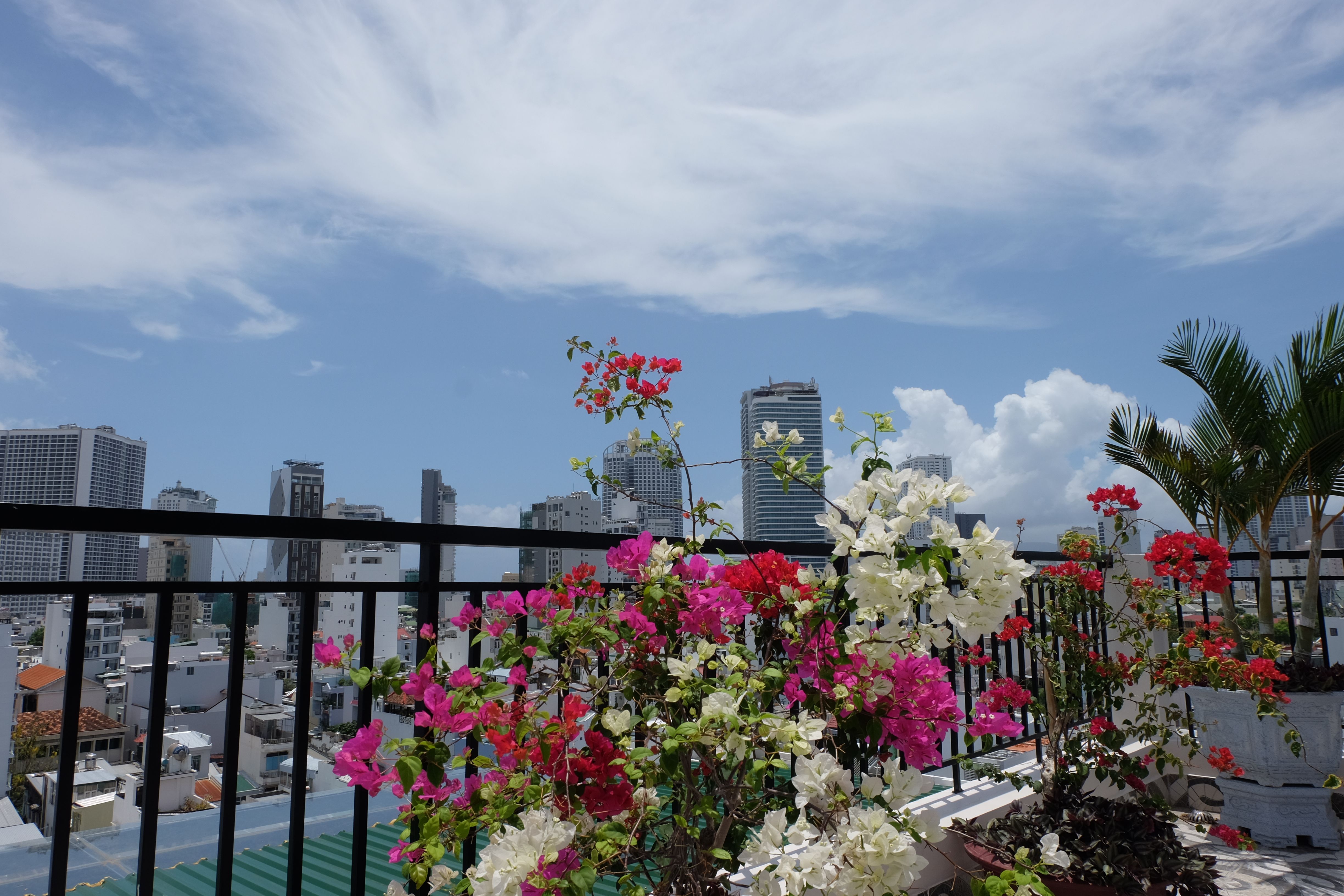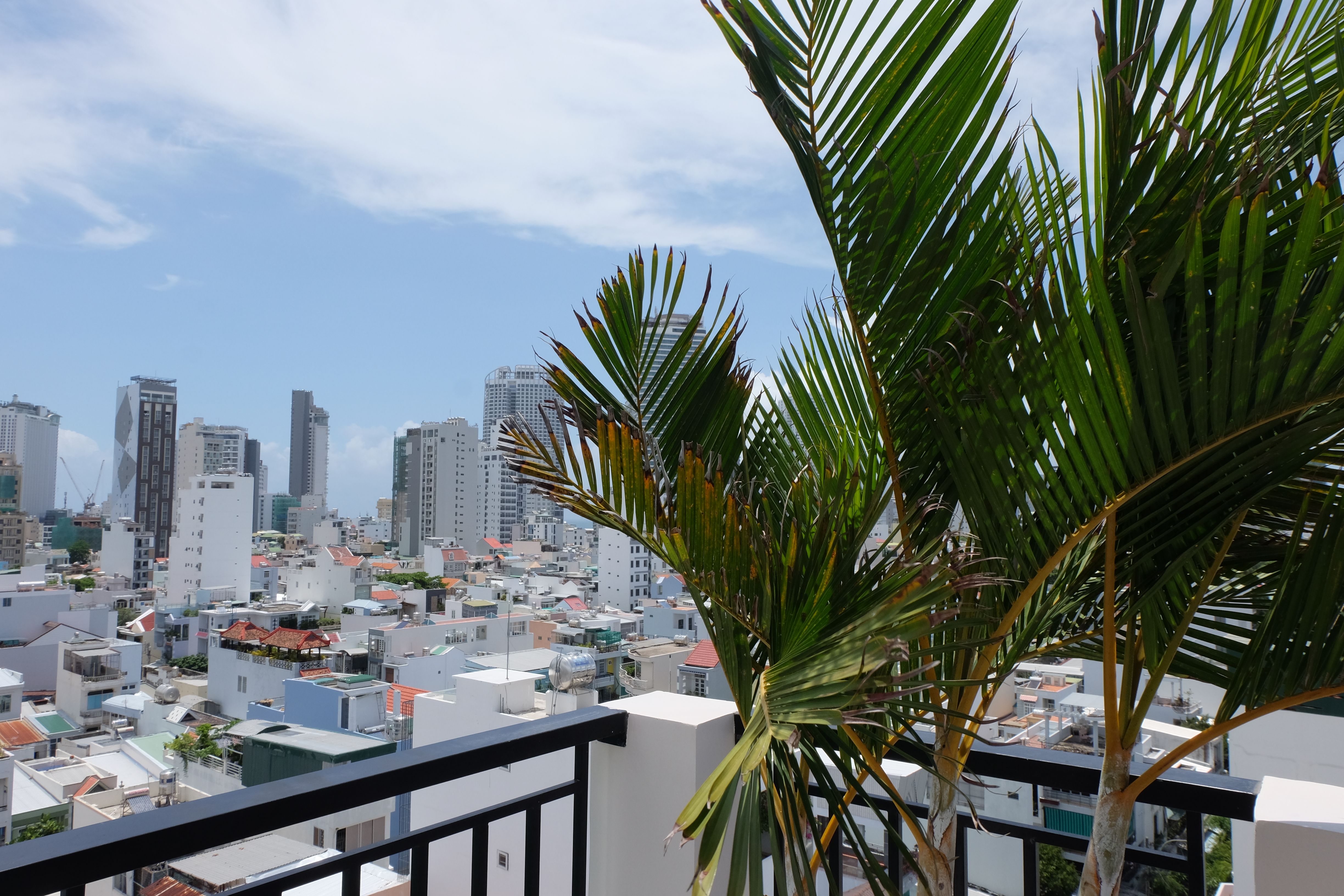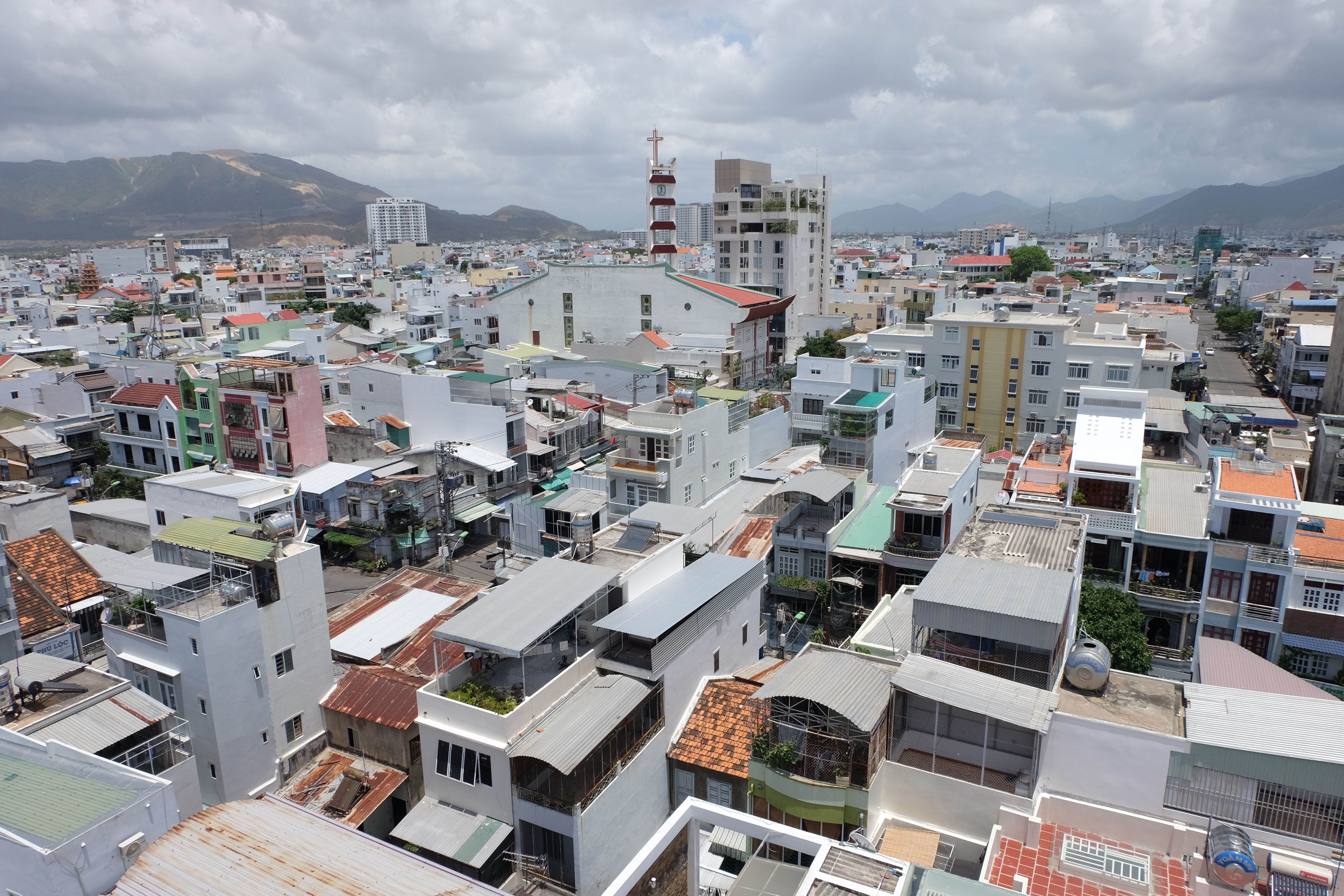 Where Agnese could much easier do her Yoga.