We finally continued travelling towards north (of Vietnam). The first stop was the coastal town of Quy Nhon. We found the town pretty relaxed. It had a long beach, very nice during sunset and evenings.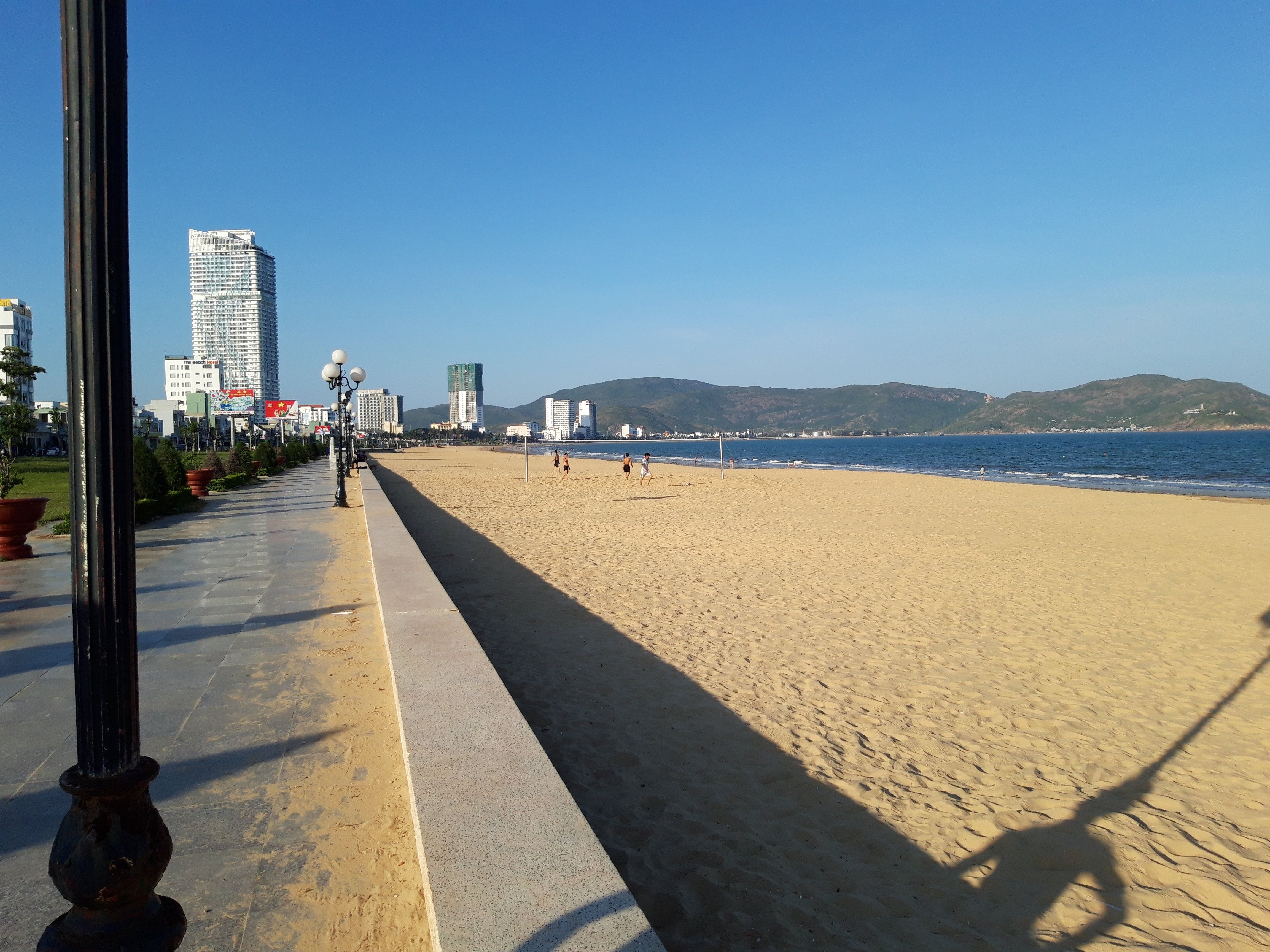 Found the best mangos from the street vendors. The highlight for "street food" was Banh Xeo, highly recommended by our friends Lin and Goran. We tried several places and improved our technique gradually.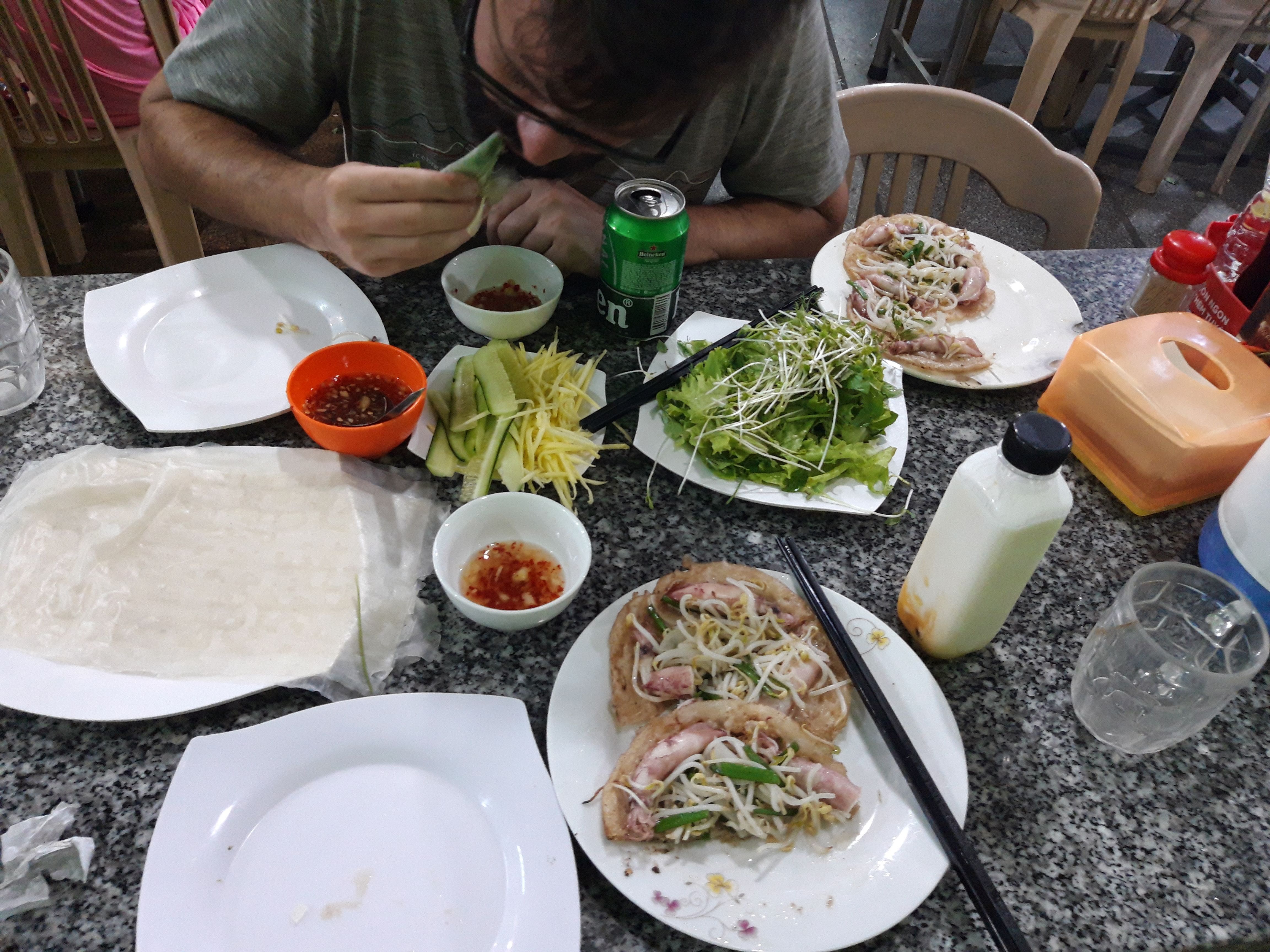 One day during our stay in Quy Nhon, we spent by touring around the huge peninsula north of the city. It was a strange place, with huge areas being built, with hotels and houses, but also a vast area filled with dunes, send and straight roads.
Our final destination was the Ky Co beach, but of course, as usual a visit to a Pagoda is mandatory.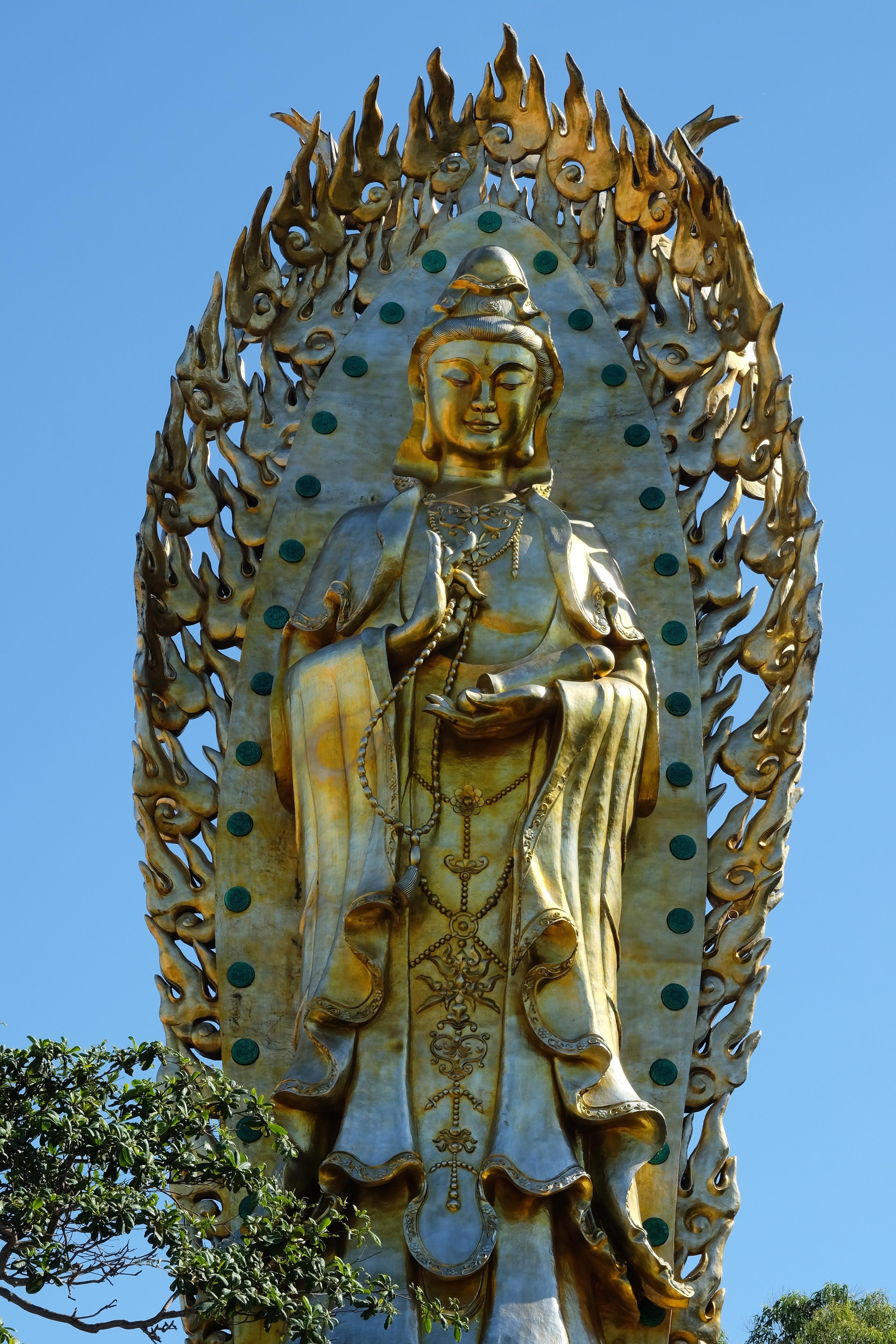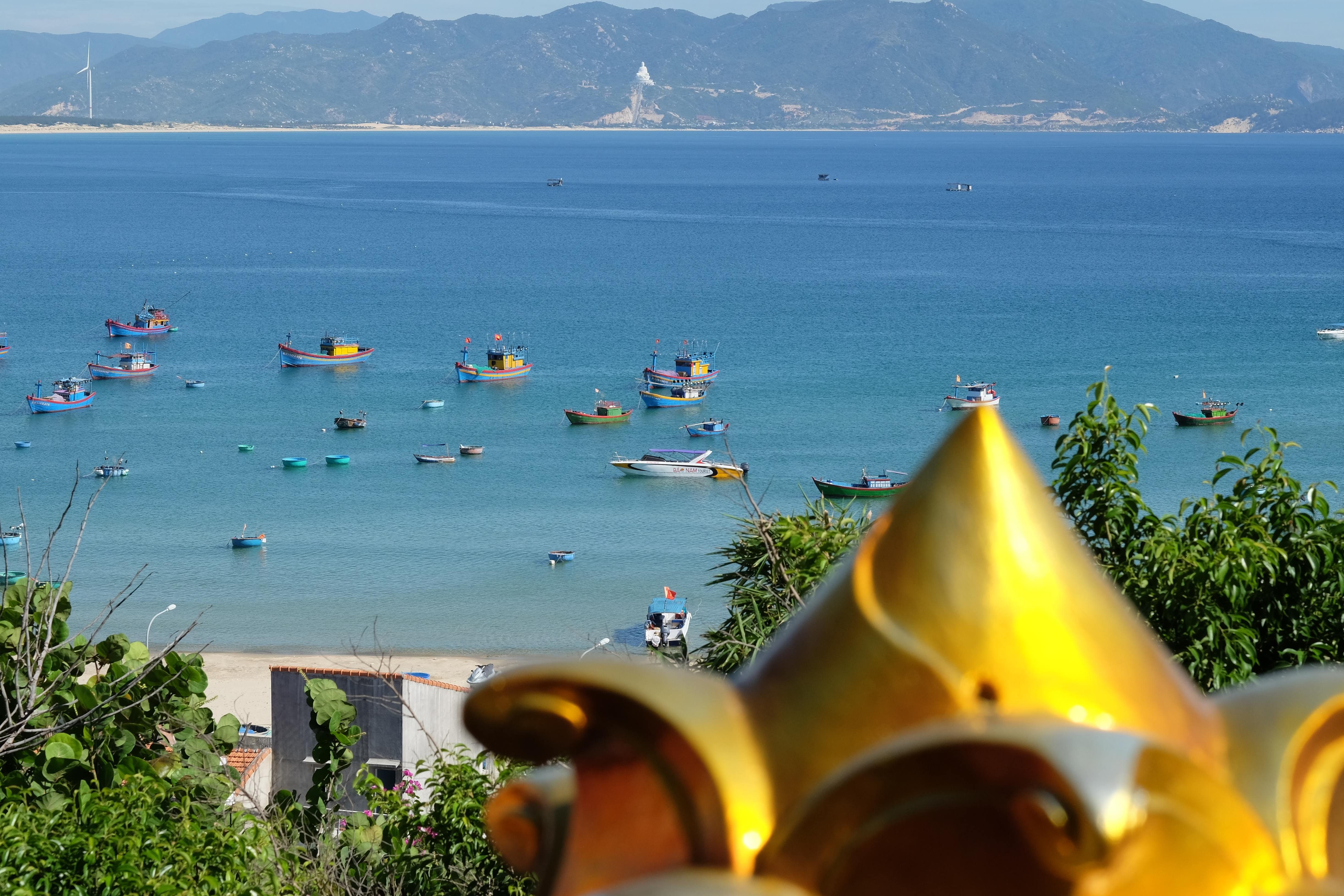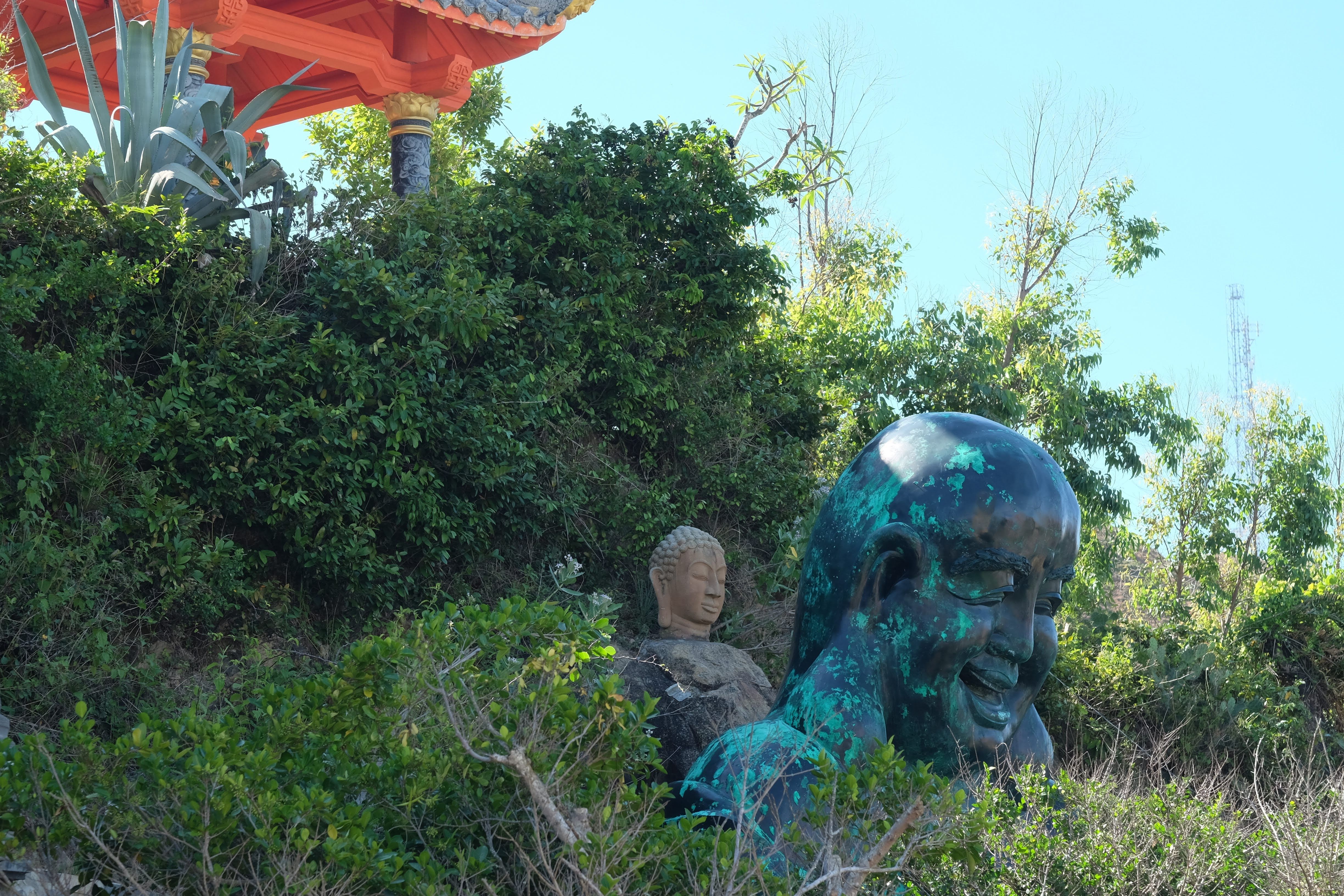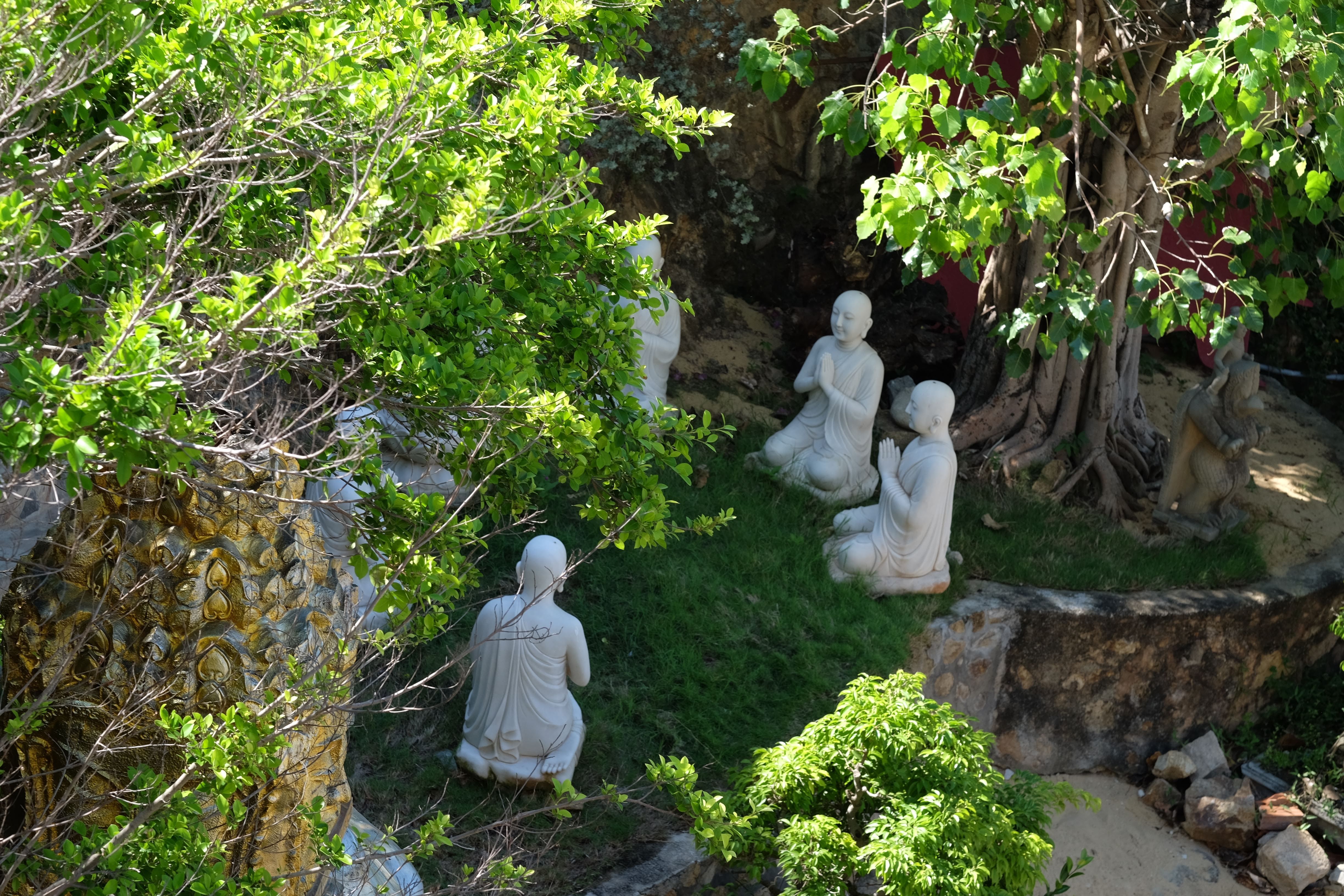 Ky Co Beach is located behind a small hill, with a steep decent for which you have to take the transport from the resort. The heat was not joking around, so we had to use the opportunity for the short swims in the crispy clear water.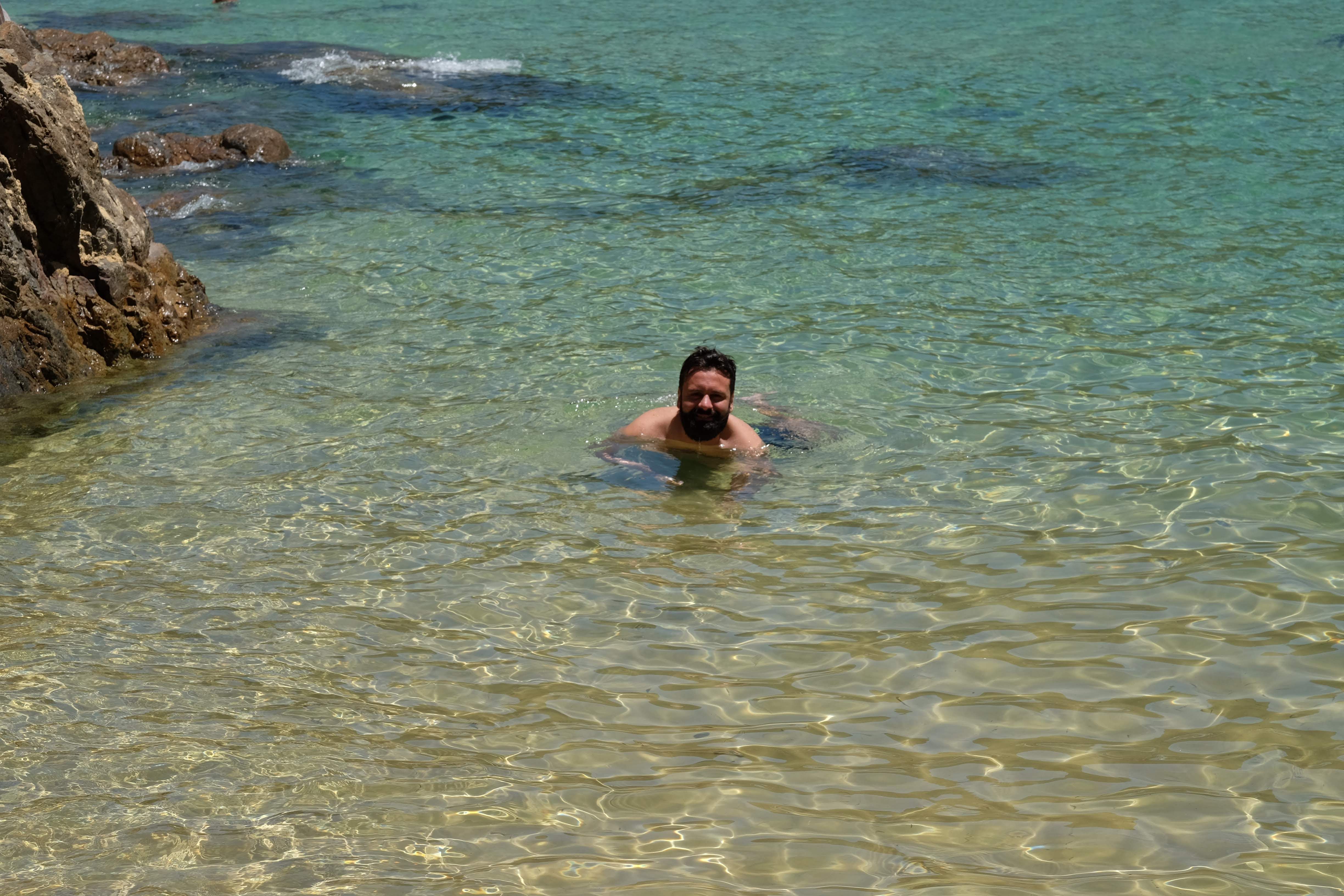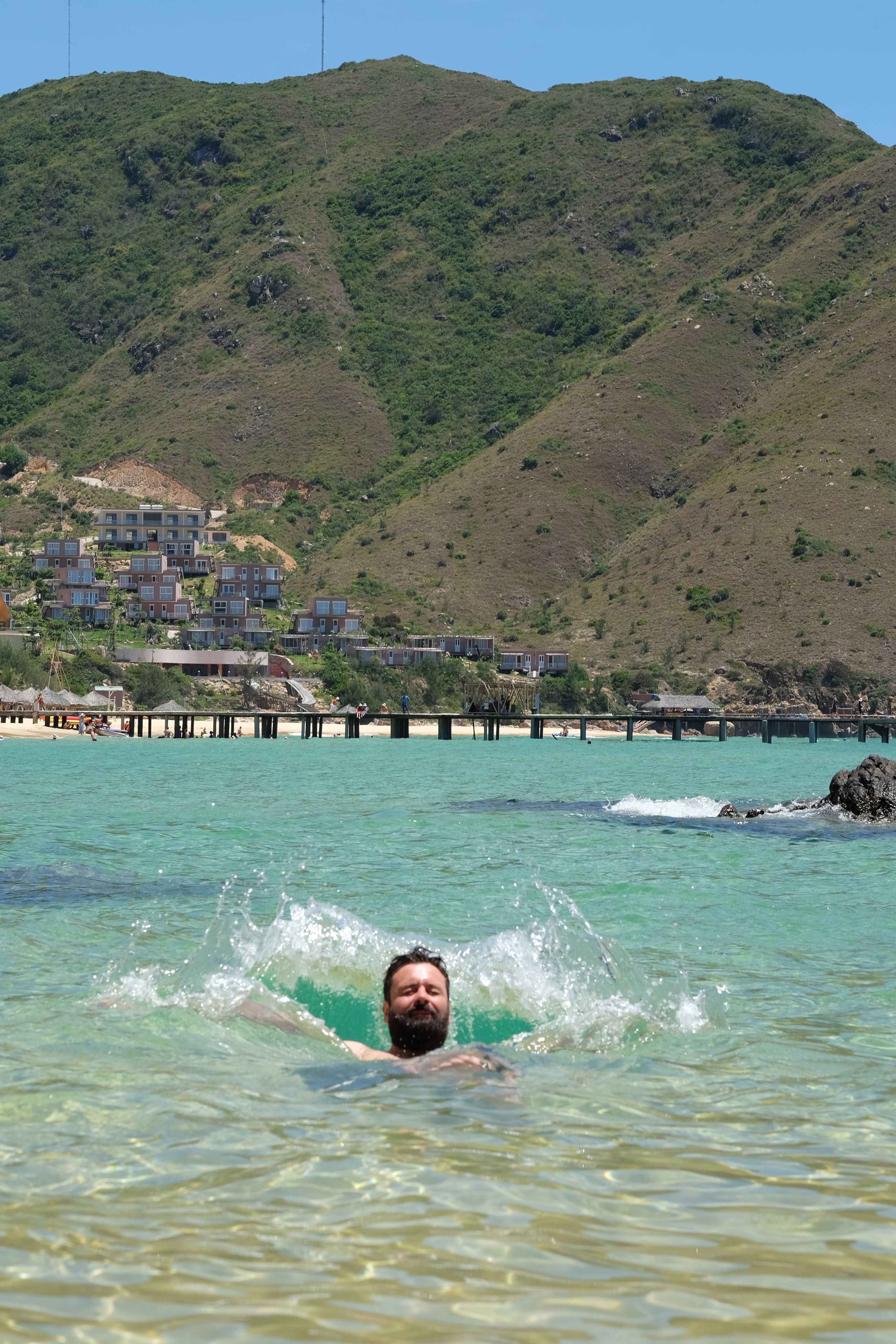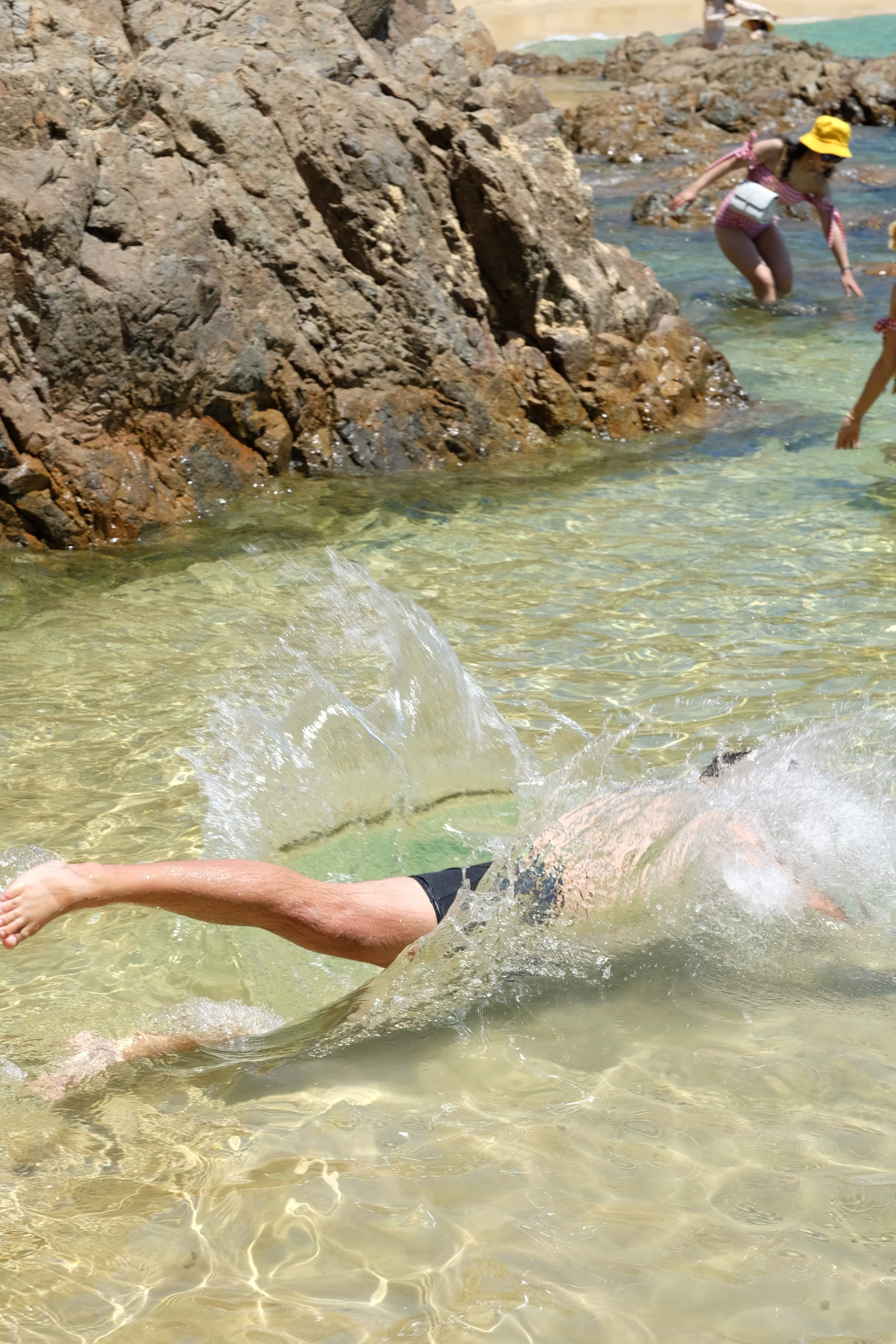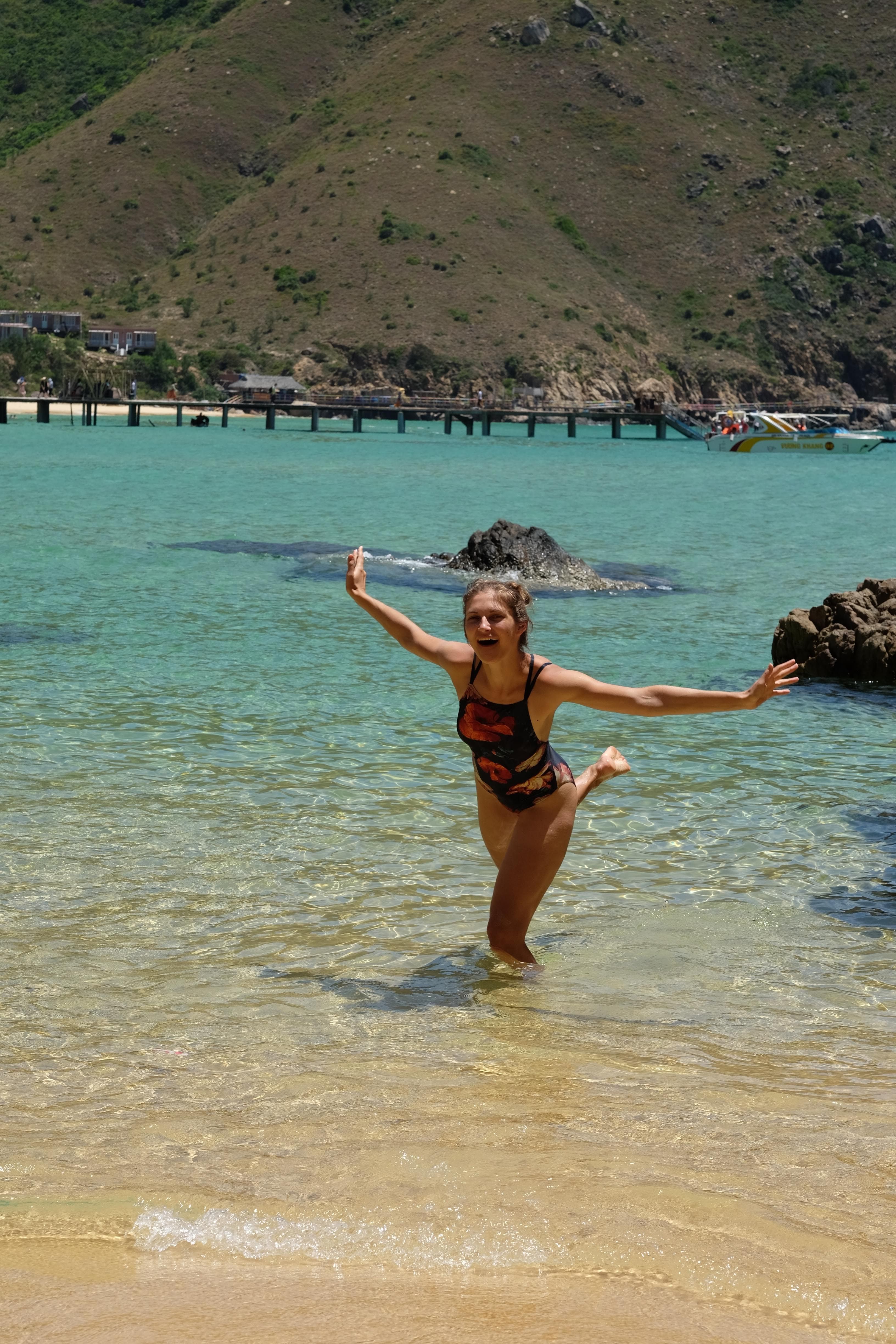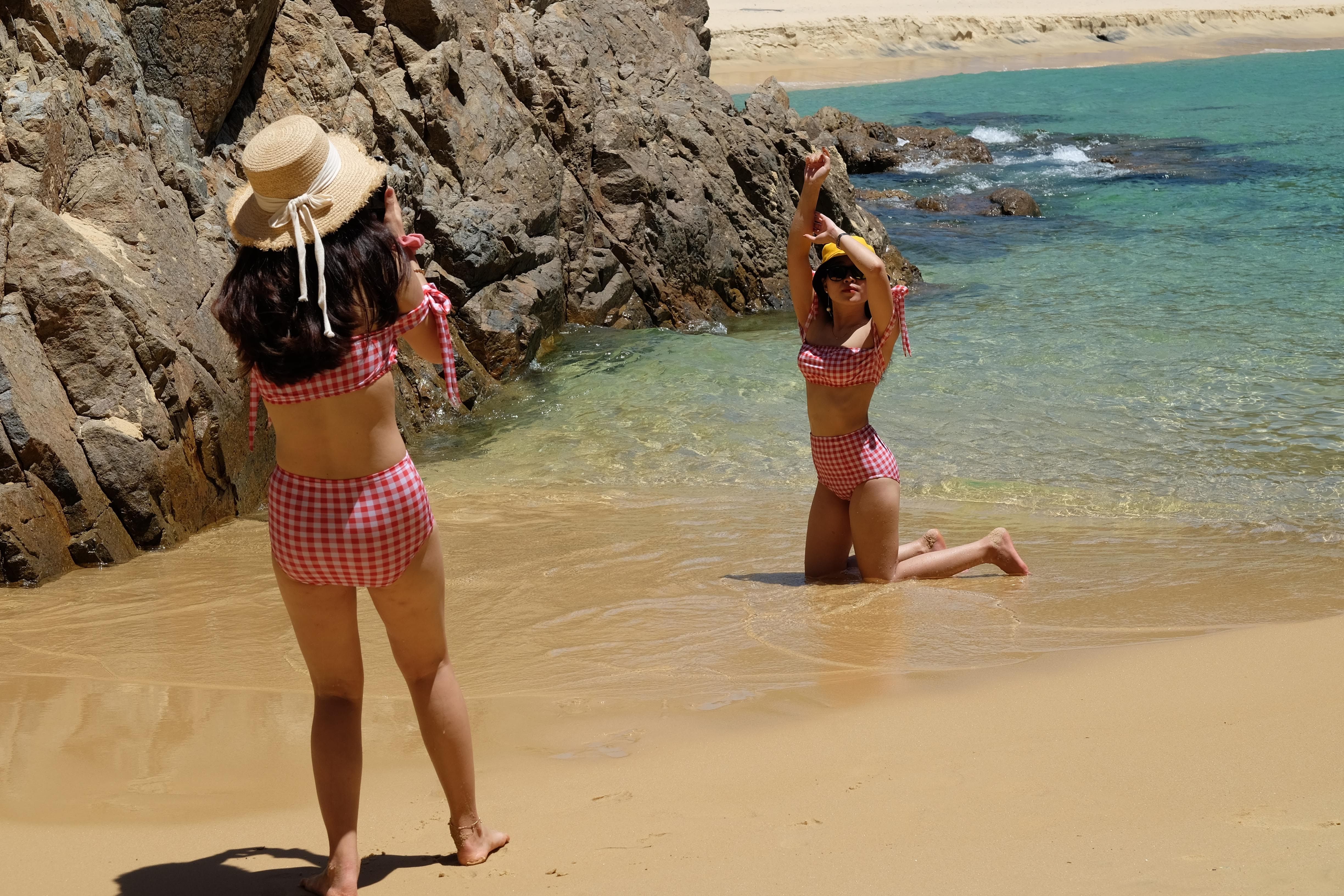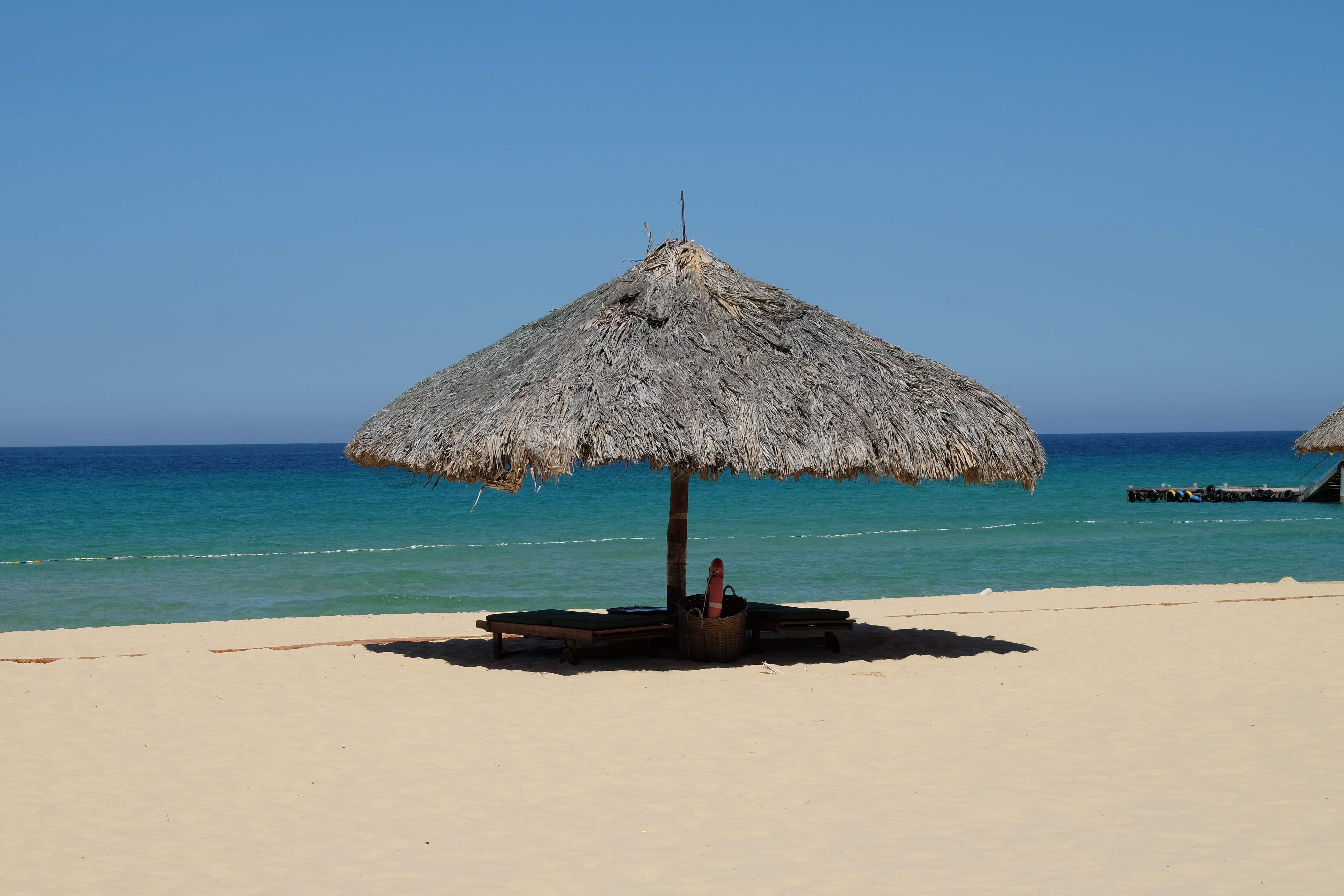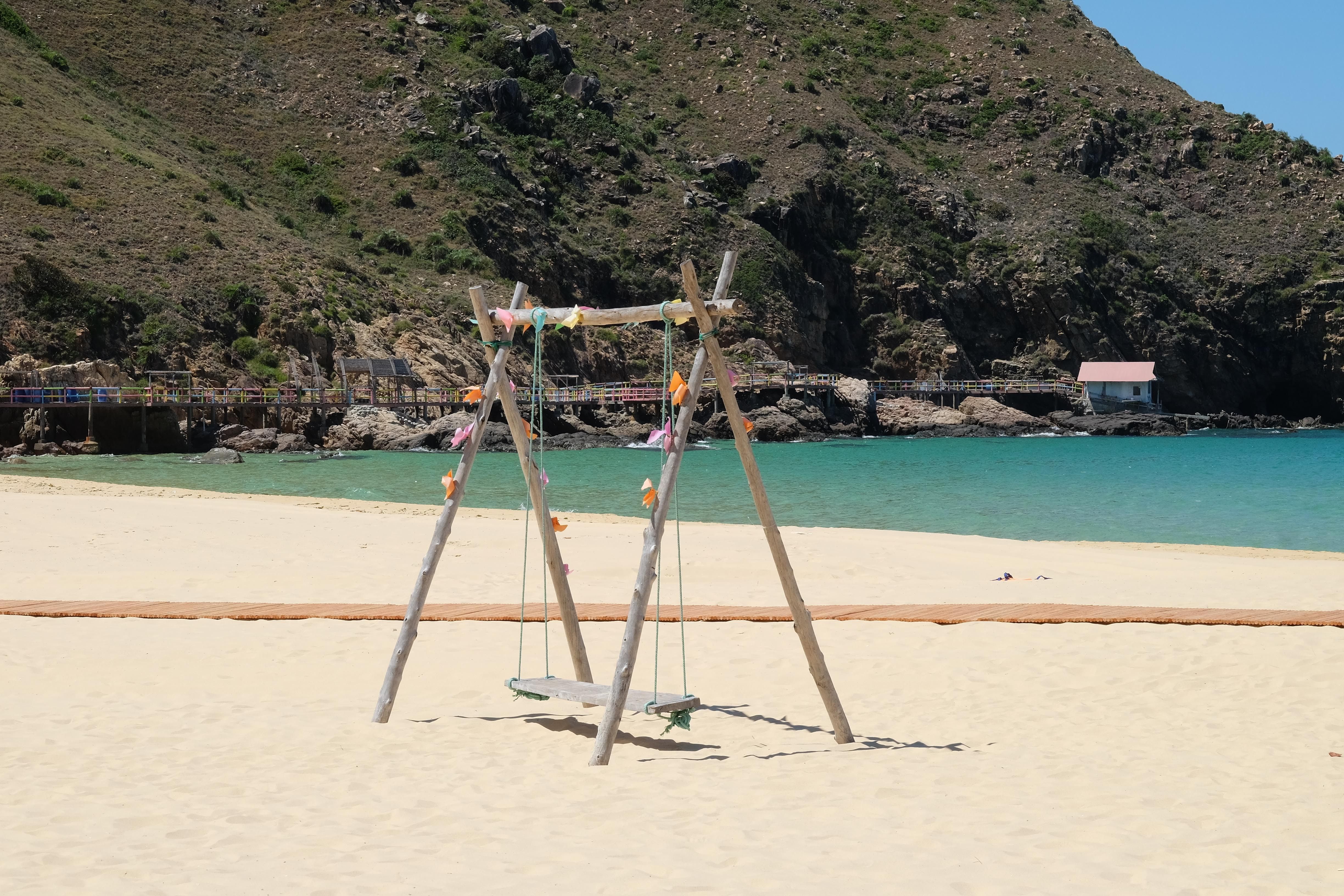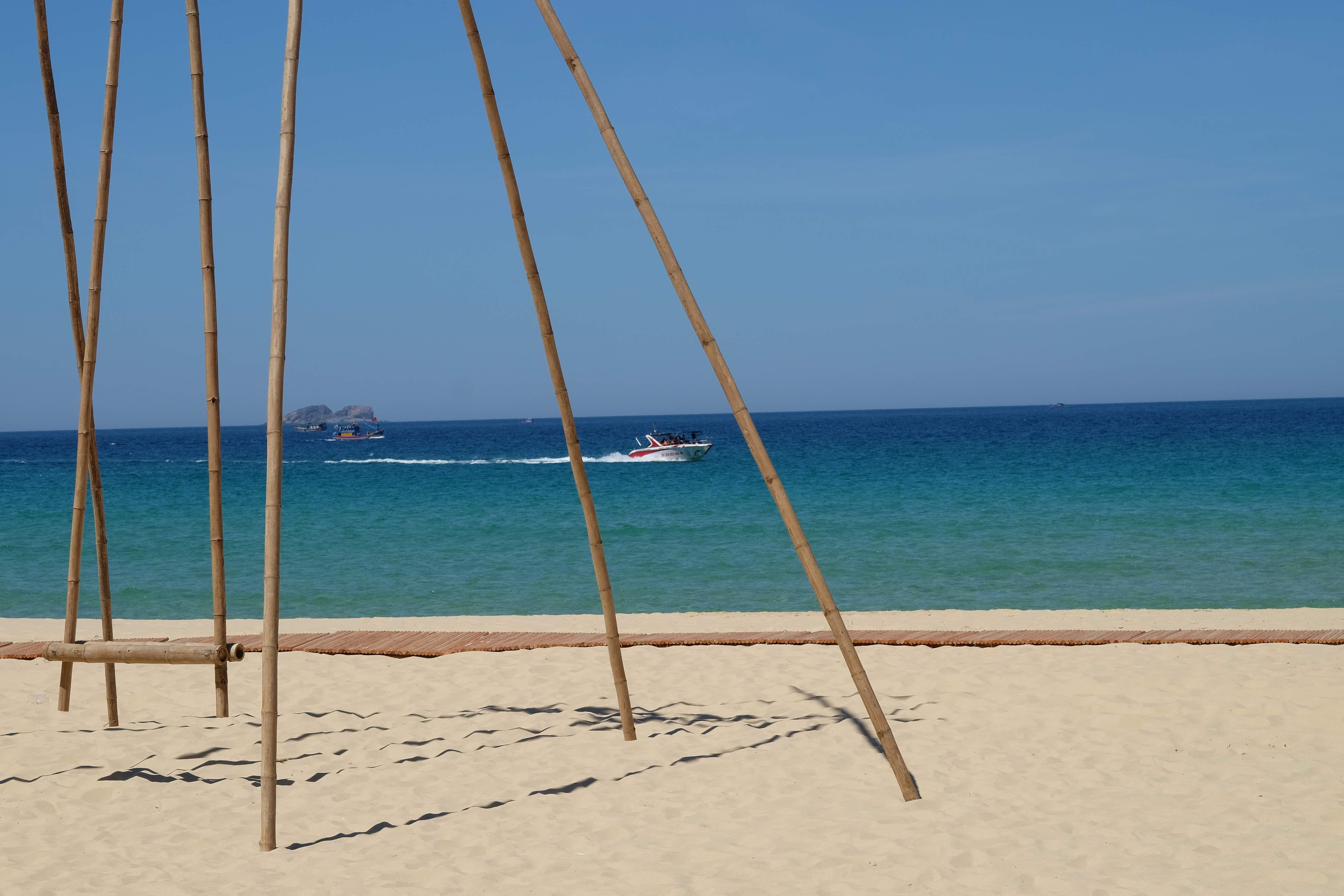 On the way back…